The customer experience (CX) is made up of every single interaction and action that occurs between your business and your customer. The CX matters more than ever in today's digital age. The experience that a customer has also has a direct link to the likelihood of purchase. A study from Forrester even found that businesses that improved their CX had 200 percent higher conversion rates.
As more and more customers are shifting to online purchases through their mobile devices and laptops, businesses are beginning to focus more on the user experience (UX) as a top priority. However, the only way that this can truly be accomplished efficiently is with successful digital adoption throughout your business.
If you are wondering what digital adoption is, you aren't alone. Many companies have a misunderstanding of what it truly means and looks like, which is why so many businesses fail to implement it properly.
In the simplest of terms, digital adoption means that technology is utilized within a business properly and to its fullest extent. This means more than just introducing digital programs to make people's jobs easier; it is transforming the workplace to be complete digitally-minded. Therefore, when every team within the company is using technology properly, they will be able to provide customers with the cohesive experience they desire.
But before business leaders can understand how to incorporate digital adoption into their organization, they must determine why it is truly necessary and how it directly impacts the success of their business.
Let's discuss.
Digital Adoption Offers Smarter Analytical Feedback
According to Keap's 2018 Small Business Marketing Trends Report on Small Business Marketing Trends, about 36 percent of companies are currently using analytical tools as a key part of their marketing strategy. However, 46 percent of these teams are unsure whether they are using this information properly, nor are they sure if it is making any substantial difference to their business.
Successful digital adoption solves this issue because it means that employees are properly trained and equipped to gather, interpret, and apply analytical data. This is especially important for creating an ideal UX because analytical data is often related to a customer's actions.
Feedback from consumer behavior regarding your website can alert you to issues in its usability that could be impacting sales. For example, even a simple Google analytics report will show your website's bounce rate; however, a team that has properly adopted digital tools will be able to dive deeper into this metric and identify where and why users are leaving your site.

Image credit: PracticalEcommerce
In order for your web design team to be able to draw from your customer's behavior metrics and properly apply them to the UX, they will need to understand how to properly use digital intelligence tools to maximize the value of their datasets. Furthermore, they will need access to the programs that make these datasets available through behavioral monitoring.
It Brings About the Changes Customers Expect
Digital adoption in business means brands are able to predict customers' needs, wants, and best interests through rich datasets and practical applications. The proper application of analytical feedback can support data-driven web design that focuses on creating a positive experience for the customer. This is the trickiest part of analytics because behavioral data does not always show why consumers are acting in a certain way.
Businesses that have successful digital adoption techniques are able to interpret behavioral datasets and find actionable solutions.
Take mobile UX as an example. More and more customers are using their phones to research and make purchases, so businesses need to create mobile-friendly websites or they could lose significant sales opportunities. By using a digitally driven approach, design teams can identify UX issues right away, such as a slow loading speed or navigational error that is causing frustration.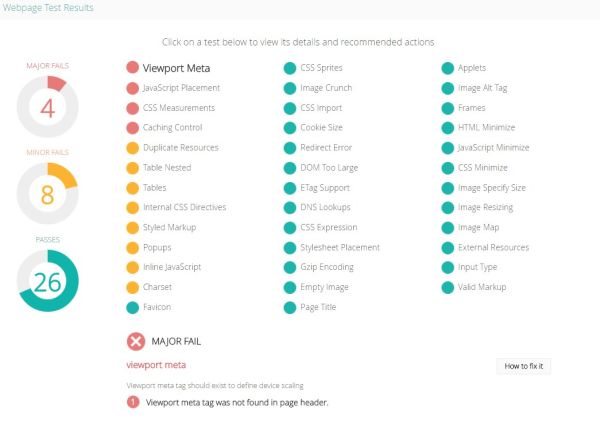 Image credit: mobiReady
It Provides a More Consistent Support System
Customer service and sales departments play an important role in the UX because interactions with these teams can make or break a customer's experience with a company. It is difficult for both large and small businesses to keep track of customer data unless they embrace digital adoption. In today's fast-paced and volatile buying cycle, businesses need to have fully-integrated CRM systems that keep track of important customer data like past purchases or previous service issues.
Digital adoption allows teams to share customer data and keep it updated in real time, which leads to a more consistent experience from support teams. When these teams are able to use technology to its fullest extent, they can utilize important tools that make the process easier and more enjoyable for customers as well.
Chatbots are a great example: They certainly require technical ability and expertise, but they can be quite effective to resolve common customer issues and even offer product recommendations for higher sales.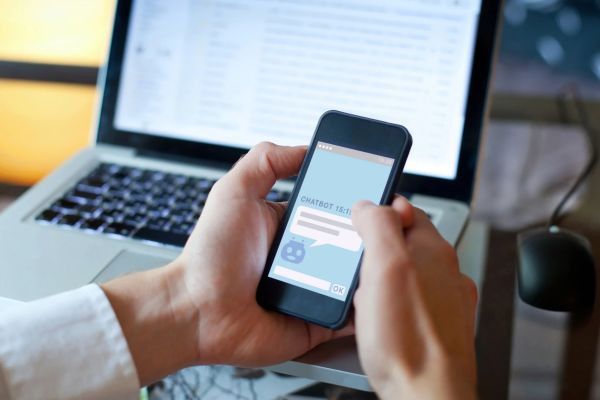 It Makes Precise Personalization a Reality
Personalization can be a great addition to the UX because it customizes every experience for the individual customer. When this is done properly, consumers can receive relevant product recommendations and offers, which in turn increases the likelihood of conversions.
However, according to Evergage's report, more than half of marketers report that they have insufficient data insights and tools for proper execution of personalization. This report also found that 88 percent of customers expect a personalized experience from companies, so if a business is not providing it, they will be likely to buy from a competitor that does. Digital adoption is a clear solution to this issue because it gets teams up to speed on where to collect necessary data and how to apply it effectively.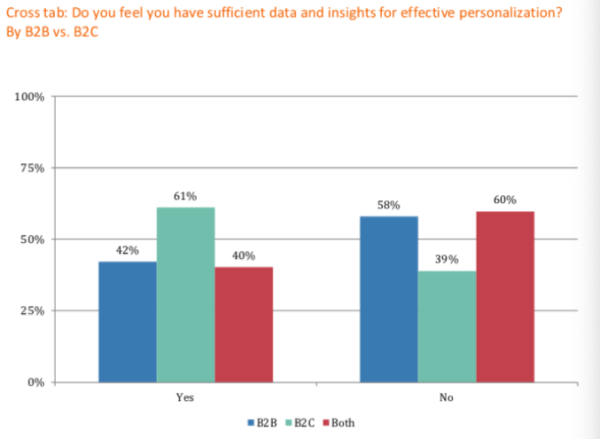 Image credit: Evergage
Conclusion
As offering an excellent UX can be a highly effective competitive advantage, it is important that businesses of all sizes know how to design and implement it. Digital adoption makes it much easier to follow a data-driven approach to the UX because it means that teams will be able to properly analyze and decode important behavioral metrics. If you want to remain competitive, offer customers a great experience, and increase sales, implementing digital adoption is a great way to get started.
Manish is the President and Founder of E2M Solutions Inc, a San Diego Based Digital Agency that specialises in Website Design & Development and eCommerce SEO. With over ten years of experience in the Technology and Digital Marketing industry, Manish is passionate about helping online businesses to take their branding to the next level. You can connect with Manish on Twitter: @Manish_Analyst.