In recent years, inbound marketing has progressively become one of the best ways to generate leads and it also has a great ROI. According to Invespcro, well-executed inbound marketing is 10x more effective than outbound.
This means your company gets to make more money and increase the number of sales coming their way by implementing a less intrusive marketing strategy.
The reason is obvious enough. While outbound marketing is overtly sales-y and even a tad pushy at times, inbound marketing provides potential leads with the right information, which helps them naturally come to your company for the solution.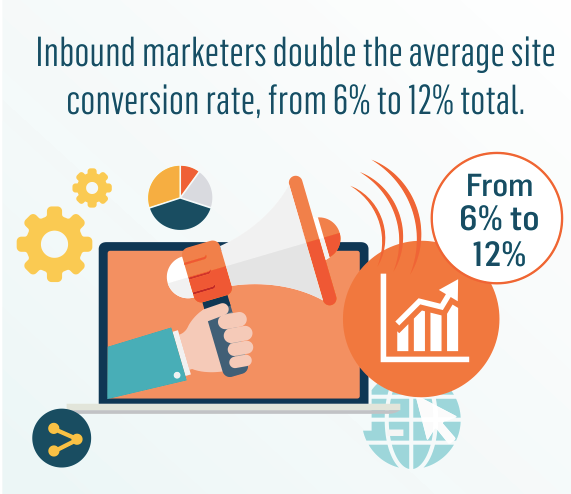 So, what exactly is inbound marketing?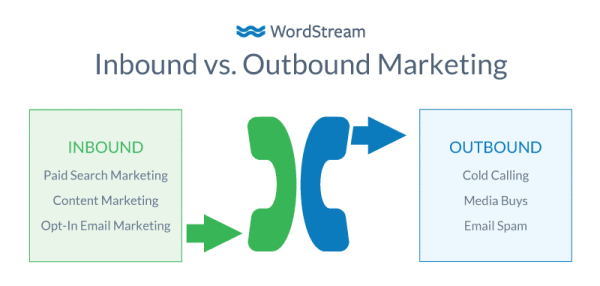 Inbound marketing naturally brings in leads by focusing on things like branding, creating a blog, social media, SEO, and forming a community around your brand. Compared to outbound marketing (otherwise known as interruption marketing), which relies on advertisements, cold calling, or spammy emails.
A good way to understand the difference is by understanding that with outbound marketing, it is the company that started the conversion. On the other hand, with inbound marketing, your customers come to you.
Here are seven inbound marketing strategies that will double your leads:
Inbound marketing strategies have an amazing ROI but some strategies definitely beat others.
Here are some of my favorites:
1. Blog like you own Wikipedia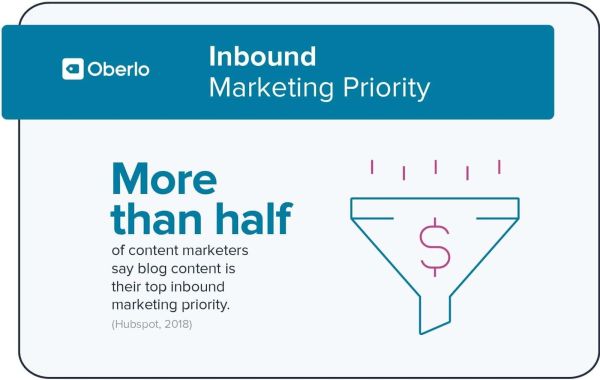 Let us start this strategy off with a quick statistic - 79% of companies that have a blog report a positive ROI for inbound marketing. Coincidence? I think not.
Unfortunately, simply having a blog is not enough–everyone has a blog. You need to focus on creating posts that remind you of Wikipedia articles. This means creating a post that is thorough, in depth, and frequently updated.
Why do you think Google loves and trusts Wikipedia? It is because they focus on creating content that is jam packed full of value–content you turn to when you want a complete breakdown of a certain topic.
Creating content with generic tips that is under 1,000 words in length is not going to do much for you. This content takes longer to create and you may even create less but the ROI is 10 times better.
You can mention your product naturally within the content and answer any relevant questions within your post. This is far more effective than interruptive ads that may not even be targeting the right customers.
A great example of the power of good content (Wikipedia like content) is Neil Patel's blog. The blog brings in about 8 million views every month…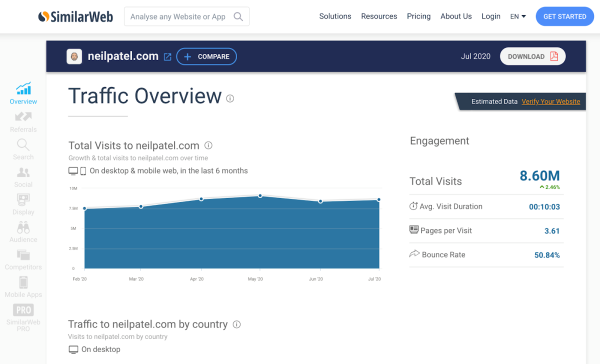 …which directly aids his revenue that comes from his products (like Ubersuggest) and services like his ad agency NP digital.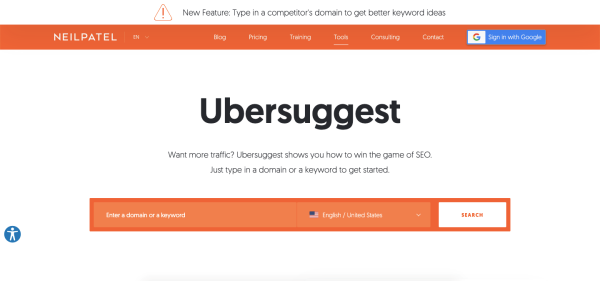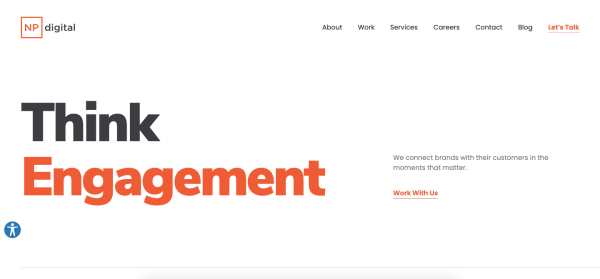 When you are creating content for your website, make sure you focus on your customer's journey (to your product). If you are creating content that is not related to your product, there really is no inbound marketing going on.
Let us go back to Neil Patel's blog as an example. He constantly creates content that is centered around his main product–the UberSuggest keyword tool.
Some of his articles include:
Instead of creating unrelated content that does not align with his sales goals, Neil focuses on creating content wherein he can naturally include a link to his tool or naturally talk about how his tool can help.
Here are a few content tips you should include in your post checklist when you are creating new content:
1. Headline-Use a tool like CoSchedule to create an awesome headline for your content. This is the first thing readers see and you want to convince them to click on your article.
2. Content Length-2,000 words is the ideal length for your article so try to aim for this word count. Four hundred-word pieces simply do not do the trick anymore.
3. Keyword Research-It is extremely important to narrow down on a primary keyword for your article and then use that keyword to find a couple of secondary keywords as well. Ahrefs is a good tool to use when selecting keywords for your content.
4. Identify your audience-Before you start smashing down on your keyboard, narrow down on your ideal reader. Who are you trying to write this post for? Once you know who your ideal reader is you will be able to create content that answers the right questions.
5. Final Grammar Check-We are only human and our content reflects this. A quick proofread at the end is always a good practice. You can even use a tool like Grammarly for some extra help.
2. Double survey technique
It has been proven time and time again that backlinks are the currency of the internet so if you are creating amazing content but not ranking for your target keywords, there really is no point.
A good way to bring in backlinks for your website is by using the double survey technique by Kyle Byers. This technique revolves around creating original statistical content that serves as a link magnet for your website.
Here is how it works:
You narrow down on a topic that has not been extensively covered and has a need for statistical information.
You run a survey on the topic to get original data that you will later use to create graphics and stats.
Lastly, you reach out to experts in the industry for quotes that will add to your original research.
When Kyle created his double survey post, he managed to receive 109 backlinks from other websites. This has a great ROI and you will bring in readers who are looking for quotes.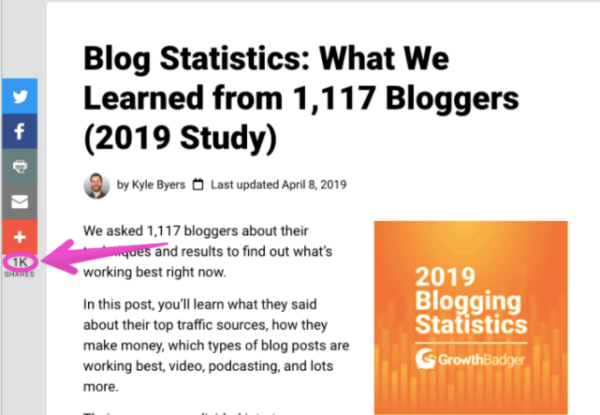 Quick tip: Creating an awesome case study is another content method that can lead to backlink miracles when you are trying to generate leads.
It does not always have to be a full-blown case study project. In most cases, you can simply focus on a before and after comparison. For example, in this case study, you will notice that they focus on the results (18+ backlinks received in 30 days, a 50% ranking improvement, etc.) and it works like a charm.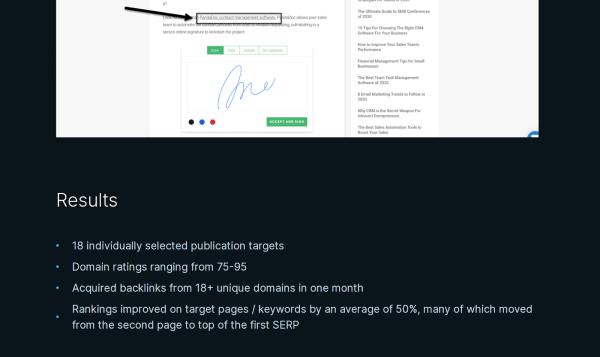 It is an amazing way to generate leads for your brand because you are literally showing your readers that your service or product works. The proof is in the pudding and a case study gives your readers that proof.
Buyers today are extremely wary about spending money on products or services. They want to know it can help so your average advertising method is not going to work. Giving them proof, on the other hand, just might do the trick.
3. Guest posting
Constantly creating content for other brands will allow you to reach a wider audience while also building the authority of your own website. For example, Adam Enfroy built up his website mainly by guest posting consistently for a long period of time.
If you take a look at his blog, you will quickly notice that he has been featured on some great websites:

Creating great content for other websites has a good ROI because it will help you bring in customers for years to come while also giving you valuable backlinks, connections within the industry, trust from a new audience, and more brand awareness.
For my own website, I focus on guest posting a great deal to bring in new readers and grow my brand. I have built a small team that includes me, a content writer, and an outreach assistant.
This is the process we follow:
We try to provide value to the website we want to guest post for first. This would mean that we try to include links to their website in previous posts we have published.
Once we have linked to them about 3 times, we reach out to them.
Within the outreach email, we mention how we love their brand and how we have already mentioned them within other content that has been created by us.
The key here is to provide value before you ask for something. You can be subtle about it and mention how you love their brand, which is why you have linked to them numerous times. This way, they feel the need to reciprocate as well.
Using this process, we manage to guest post for around 15 to 20 websites every month.
4. Offering a free tool
Offering a free tool allows your potential customers to test run your company and decide whether they want to invest in something paid or premium. It will also help you grow your reach online because you can aim on becoming known as the best free option out there.
This will potentially bring in backlinks and leads.
A great example of this strategy in action is what CoSchedule did when they created their headline analyzer.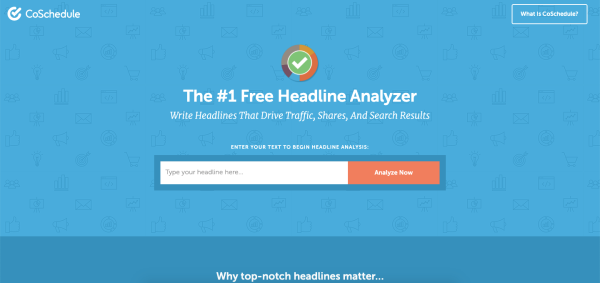 They have quickly become known as the best free option to analyze headlines, which has resulted in a hell of a lot of publicity for their brand. This also helps them build a long email list full of subscribers that they can develop a relationship with.
This means more attention going towards their work management software, which is their main focus.
A few other awesome examples of this strategy include:
Beaconstac, a proximity marketing solution, offers visitors a free QR code generator that they can use to create QR codes that will help their customers send them an SMS, call them, email them, or visit their website by simply scanning the code.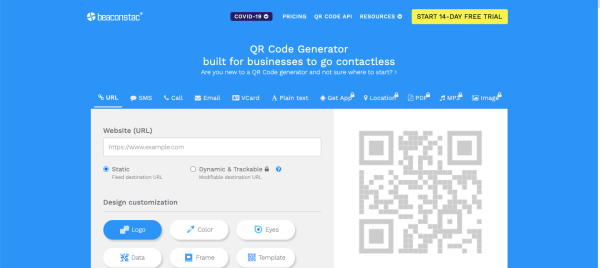 Canva, a graphic design software, offers customers the ability to access a large number of features by simply creating a free account. Some of the features they offer in their free account include free templates, various design types and thousands of pictures.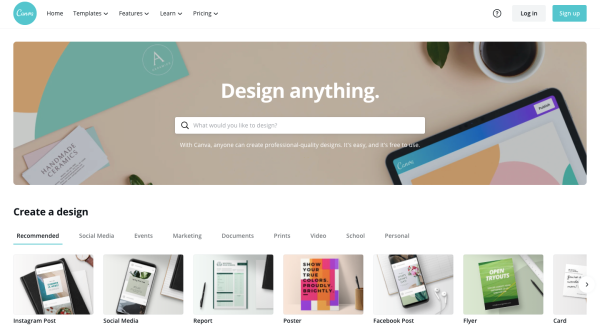 I speak from experience when I say there comes a point when you do not mind investing in their paid plan that gives you a larger variety of templates, pictures and fonts (basically an upgrade on every level).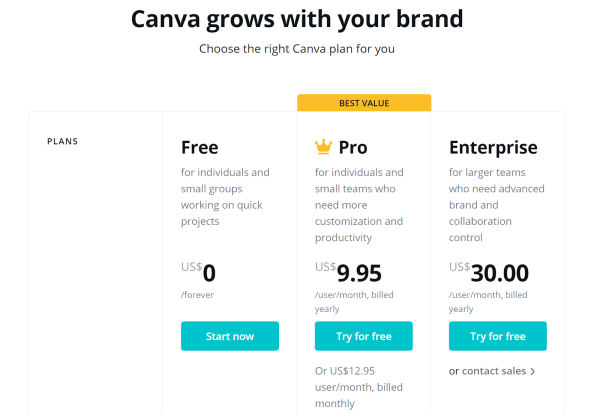 Customers today want to try before they buy and any company that lets them do that automatically scores points.
5. Video content
Did you know that simply mentioning the word 'video' in an email subject line results in the click-through rate increasing by 13%?
In 2020, people want content that is more entertaining, easier to digest (your brain processes these visuals 60,000 times faster than text), and quicker to consume.
Including other types of media in your content such as videos, infographics, audio and more result in happier readers.
Why? Because instead of big text blocks that seem to be repeating themselves, you are providing concrete examples through pictures, infographics and video content.
6. VoC program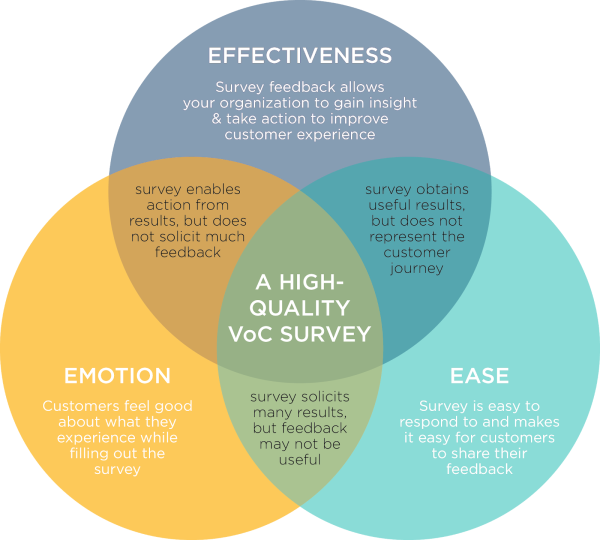 You may have your ideal buyer persona ready and you may have created amazing content but there is still something missing.
Voice of the Customer programs normally help you find what you are missing. These programs revolve around asking your current customers a few questions.
Most companies make the mistake of thinking, "We already got them as a customer. We do not need to invest any more time in that person."
This is normally where they go wrong.
Your best source of information has to be your previous customers. They have tried your product or service, they are unbiased, and they will most probably reply to a simple email you send.
Voice of the customer programs can be conducted in various ways. You can call up previous customers, send them a survey, or speak to them face-to-face.
No matter what you choose, you should value their opinion because if you focus on it, you can far more easily find out what your strengths and weaknesses are.
7. Host a webinar
Hosting a webinar is very much like creating a free guidebook except that it is better. Your customer gets to see you in action and it is a more engaging way to impart information.
Most customers are more than happy to give you their email and name in exchange for an awesome webinar that will teach them something new. Tons of people do this to bring in leads.
A very notable example is what Pat Flynn does to promote his podcast hosting course. He has a pre-recorded webinar full of valuable podcasting information that anyone who is interested can watch. This is what his landing page looks like: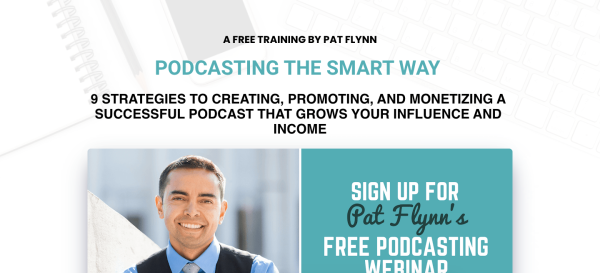 This simple inbound marketing strategy has helped him bring in new leads, gain brand awareness, and become one of the most successful online course creators.
It is also a very affordable strategy to focus on. You can simply use a webinar hosting service like Click Meeting to get started.
After this, you can also use a service like Keap to then automate any leads that the webinar may bring in. You could do this by using their automations feature that will help you automate tasks and nurture leads by sending them the right emails at the right time.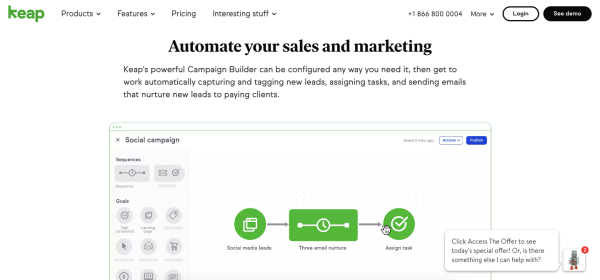 Conclusion
Ninety percent of searches have not made up their mind yet about the brand before starting the search. As an online business, this is your chance to sway their decision in the right direction.
Inbound marketing is all about giving your potential leads the right information at the right time. If you do this, those potential leads have a good chance of converting into long-term customers.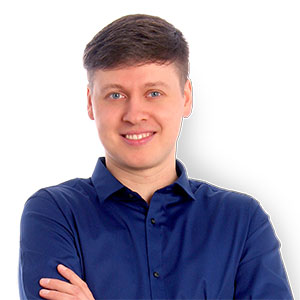 About the Author: Burkhard Berger is the founder of awesomex™. You can follow him on his path from 0 to 100,000 monthly visitors on www.awesomex.com. His articles include some of the best growth hacking strategies and digital scaling tactics that he has learned from his own successes and failures.
Feel free to follow him on Instagram, Facebook, and Twitter.