Good customer experience is just as crucial as your products and price model. According to recent studies, two-thirds of customers switch brands because they've experienced poor customer service somewhere or competitors are offering better customer experience (CX) elsewhere. In the increasingly connected world of real-time experiences and instantaneous feedback, consumers are not afraid to voice their displeasure loudly and quickly to all who will listen. This can lead to a negative perception of your brand in no time at all, which will affect the likelihood of future sales.
Conversely, everyone recognizes a great retail customer experience when they have one. The brand that has provided this is suddenly lifted in our esteem, we are likely to return at a later date as well as tell people we know about this positive experience.
While product differentiation and marketing strategies are obviously important as it relates to making sales, the companies that focus on CX during and after COVID-19 will be the ones who succeed in the long run. Today, more than ever before, customers are looking for much more than just a product when engaging with a brand.
Why CX is Essential in the COVID-19 Era
Since the outbreak of the coronavirus, many customers' interactions with brands and ecommerce in general have shifted massively. Given that more people are shopping online due to the enforced closure of many physical locations, the future of customer experience has become increasingly digital. More businesses are now selling online than at any other time, which means that customers have a greater variety of products to choose from.
In this instance, understanding what the top CX trends are and implementing them successfully could be the difference between your brand and your closest competitor in 2020. A report from Gartner illustrated that 81% of executives believe they'll compete on customer experience alone in the not-too-distant future. So just what does the future of customer experience look like in the coming years?
10 Top CX Trends That Retailers Must Know About
Figuring out how digital customer experience can be improved should be front and center for all heads of business out there due to the fact that it is such a key differentiator between brands. This is why understanding the future of customer experience and behaviors is so critical as well as constantly looking to improve your CX during and after COVID-19. Here are the top CX trends that all retailers need to understand to be successful:
1. Hyper Personalization
A personalized customer experience is now expected. Consumers have now become accustomed to brands reaching out to them in increasingly personal ways including personalized emails, curated newsletters and product recommendations that have been built based upon previous user purchases. This is something that customers love because they can get what they want without ever having to ask.
As IoT devices become more prevalent, brands will have access to more specific sets of data concerning customer behavior, which can then be leveraged. This data can identify particular pain points, consistent purchasing habits, or prior interactions with staff members to deliver a highly personalized service.
One great example of this is Spotify. The music streaming platform studies each user's music choices before cross-referencing them with other users who have similar listening habits. From this, Spotify can create a personalized playlist for every user without them having to do a thing. Spotify has also recently introduced a feature within their app called Live Concert, which features personalized emails alerting users to events in their area and streamlines the ticket purchasing process eliminating the need for manual searching.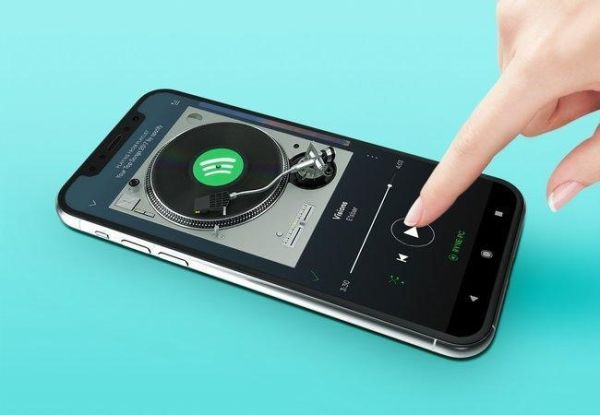 2. Predictive Analysis
To help deliver personalized experiences, greater investment in predictive analytics is a likely necessity. Predictive analytics makes use of previous consumer data, statistical algorithms, and machine learning to pinpoint future outcomes accurately. These analytics can help optimize future campaigns by helping to effectively determine consumer responses and therefore, improve operations and better manage resources.
Predictive analytics has been incorporated into many brands' marketing approach, with Netflix being a great example of it working effectively. The streaming platform will collect data relating to browsing patterns, viewing history, watch time, and much more—all to ensure that viewers get personalized recommendations they are sure to enjoy based upon their previous experience on the platform.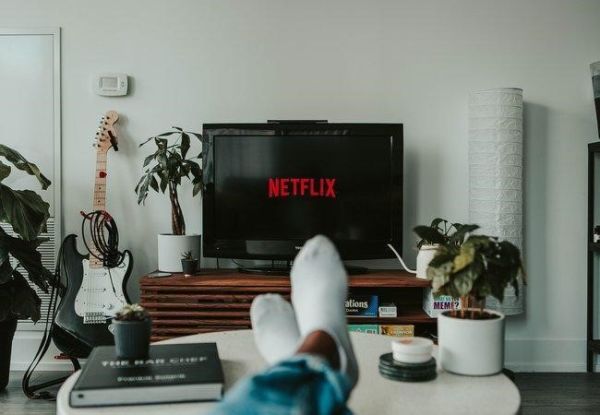 3. AI Implementation
Modern consumers are looking for brands that respond to their needs before they have to ask. This means that businesses will have to turn to artificial intelligence (AI) technology to improve customer service through offering personalized real-time feedback. AI enables brands to be available to their prospects at every stage of the buying process, even if there are no employees physically available to help a customer.
Social media platforms like Facebook and Twitter are creating a generation of customers who want things done quickly. In addition, social messaging merges all the best elements of traditional digital customer service channels including full chat functionality, persistent consumer identity, and mobile notifications that can create an immediate reply. AI implementation is one way businesses can ensure this required speed of response.
4. Greater Implementation of Bots
Besides providing speedy responses, chatbots have been proven to be a great help for businesses. They can deliver product information to customers when no human agents are available and now have the capacity to hold an engaging conversation without a user noticing they are talking to a bot.
Chatbots won't replace humans outright, but they will see increased implementation from retailers because they can resolve customer queries quickly and offer a helpful customer experience. These bots can also help boost employee productivity due to their ability to handle repetitive or common queries, allowing employees time to focus on more complex questions and more engaging workplace matters.
5. Voice Commerce
Voice assistant technology is already showing a strong rate of adoption. Voice-activated speakers, such as Alexa or Google Home, have seen a huge rise in ownership in recent years, which in turn has led to changes in consumer behavior. Research already illustrates that 72% of people who own a voice-activated speaker use them as part of a daily routine and brands are already using this to their advantage to sell products through voice commerce alone.
Argos has been a useful case study here, as they have used Google Assistant to create a voice shopping service that allows users to reserve a product before collecting it at a local store. Customers can quickly begin a conversation with Argos' system, ask for assistance, find products and check prices, all through using just their voice and smart speaker alone.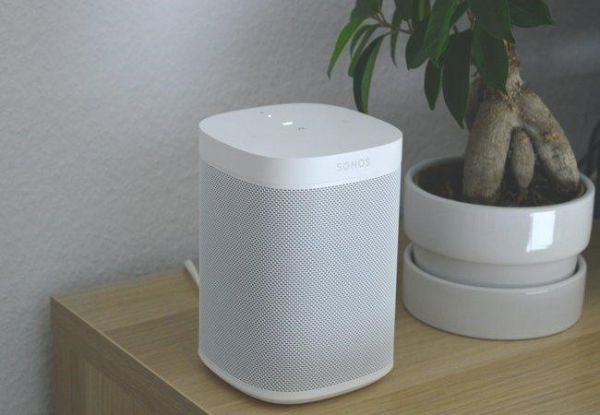 6. Omnichannel Marketing
Companies should focus on omnichannel delivery to provide a uniform customer experience across multiple touch points. Omnichannel marketing means that customers will receive the same level of service, cohesive feel and overall slickness regarding brand interactions, irrelevant of the platforms they are using. For example, customers may begin interacting with your brand on Twitter before moving to your website where they will want to continue the same conversation they were having seamlessly. By enabling a uniform customer experience across multiple marketing channels, this helps build brand consistency, cohesion and, most importantly, loyalty.
7. Augmented Reality
Augmented Reality (AR) lets users interact with virtual content in a real-world setting. So shoppers in a retail store can see how an outfit would look on them without needing to try it on or could see how specific colors of hair dye would look at the same time. With 5G technology on the horizon, companies will be looking to implement AR to improve customer experience.
L'Oreal is already using AR technology to help shoppers "try on" different makeup colors and looks, without having to apply any cosmetic products. IKEA's augmented reality app allows customers to virtually visualize products in their personal living and work spaces, so they can see the finished product before they purchase. All this makes a customer a lot more comfortable and confident to make a purchase because they already know what it will look like in the real world.
8. Greater Emphasis on Security
While more brands are looking to emphasize personalization, it means they are having to gather a lot more data, some of which may be sensitive, about their consumers. This can make some shoppers very apprehensive.
This means that brands need to reassure their customers that they are effectively protecting their data, increasing their security protocols, or making use of a cloud-based infrastructure that provides safer data management. We will see a much wider usage of new security measures such as voice biometrics, fingerprint ID and facial recognition, all to make a customer's life safer, more convenient and with a greater focus on security.
9. Improved Transparency
In the digital age, honesty is king. Research indicates that 86% of consumers prefer to shop with brands that are honest and upfront about their policies and values. This can help a company build strong relationships with customers built on honesty. In today's marketplace, consumers care more about their interaction with a brand as opposed to just wanting a product at the lowest possible price. This all means that brands will need to be proactive in engaging their audiences in their voice to cultivate trust, and fully embody their brand values–otherwise customers will go elsewhere.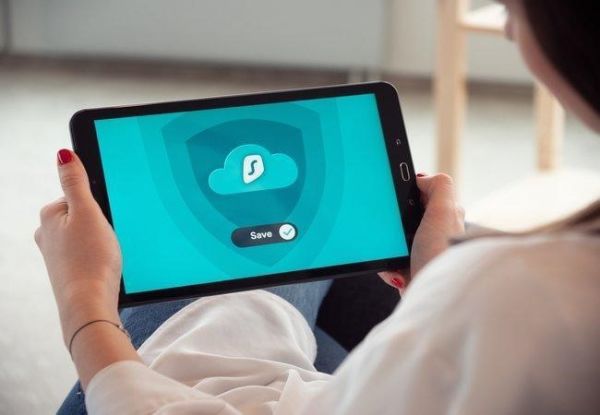 10. Valuing Employees
Employee experience and overall customer satisfaction are directly linked. This means you need to value your employees the same amount as you value your customers. Brands looking to improve in all aspects of their operational capabilities will need to focus on employee satisfaction in 2020, and for years to come. This could be through the usage of internal intranets, greater workplace flexibility, offering better incentives, avoiding micromanagement and surveying employee satisfaction regularly to help boost productivity, and subsequently, customer experience.
Final Thoughts
Understanding the future of customer experience is akin to understanding the future of your business. With everything currently going on in the world as a result of the coronavirus, being able to assess and effectively implement the top CX trends can be the difference between your business struggling during this period or thriving and building a stable platform for future success.
Hannah O'Brien is a passionate content writer with an interest in digital marketing, social media, and retail trends. She writes for creative web design agency Appnova, which specializes in luxury branding, bespoke digital marketing strategies and ecommerce solutions.