A website is a great way to present a your small business. It provides a number of advantages and opportunities for development, as well as creates a positive image. And making a website is not that difficult. There are a lot of website builders like WordPress, Squarespace and Wix that can help you to create one from templates, adapting the design to the interests of a particular business.
If you already have an offline business or you are selling through social networks, then a website can take it to a new level. According to a study, 56% of people do not trust a business if it does not have a site.
1. Instant presentation
Presenting a business used to require personal presence, and preparation of speech and materials.
Creating a website allows you to provide a presentation that doesn't depend on your presence; it happens remotely. It's only necessary to think through and implement it once. After that, you'll have an extremely useful tool, ready to talk about business and benefits at any time—especially if you make it stand out.
According to research, a first impression has great importance and is stored for up to six months.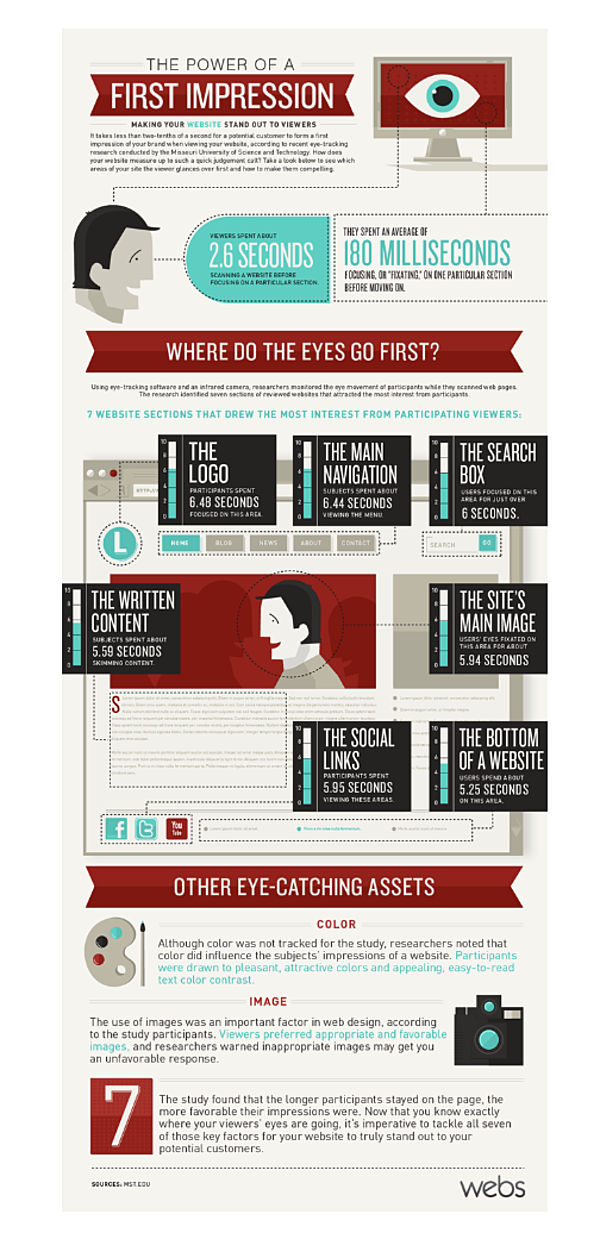 Source
2. Increased coverage
The internet doesn't know geographical or political boundaries. Ensure the company's presence on the network, and it will be everywhere. Through the website you can find your target audience located in another city, country or even continent.
If you attract customers from Instagram, the site will help to reach new sources of traffic. For example, you can get potential customers from Google Ads or organic search results. Moreover, organic traffic is much cheaper in the long run than any source of traffic. More than 3.5 billion requests are sent to Google daily. For you, as an entrepreneur, this can only mean one thing—you lose customers without having a website and not using this dynamic channel.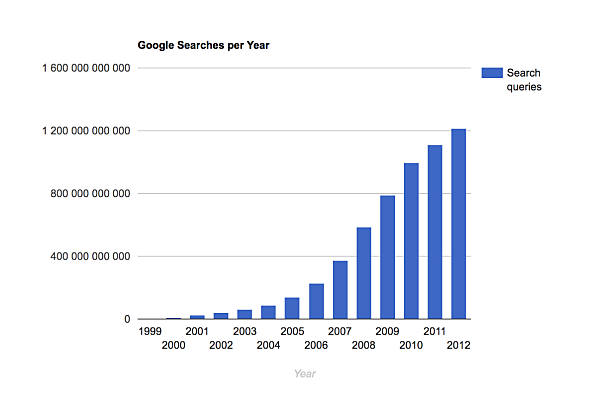 Source
3. More warm customers
Search engines carefully monitor emerging web resources, as well as content on them. Therefore, people who are looking for certain products/services find relevant sites. Unlike the mere presence of an office/store in a shopping center, you get a stream of interested leads.
Corresponding work with the site increases its number. A well-conceived communication system will increase the number of effective contacts. The main thing is to determine the purpose of using the resource. For example, closing a deal, making an appointment for a consultation, etc.
The people who come to your site from PPC and SEO are a warm audience that came because of a need. It's much easier to sell to such a visitor, especially if the product doesn't belong to impulsive purchases.
4. The website works around the clock
A web resource is a source of passive income that doesn't require a weekend, vacations or rest. It works 24/7. And no matter what you do, if you properly structure the website, it will turn into a source of great passive income. No other method of selling goods is able to provide this mode of operation. 81% of shoppers do online research before making a purchase. Be ready for it.
5. Best representation in regional markets
This aspect is especially important for institutions and companies that provide services in a particular place (office, for example). When working correctly with the site, customers find it by key requests.
Suppose a person needs furniture. Most likely he or she will look for it locally. A person is looking for a product of interest, and search engines, given its location, offer companies located nearby. 46% of all Google searches are for local business information.
6. Additional sites
A website is one of the steps to ensure global web presence. It's a promising marketing tool that allows you to guarantee presence on sites that are interesting to your target audience. The network has a lot of sites with ads. Such resources offer information on specific topics. Therefore, you not only increase your market presence, but also do it as efficiently as possible. After all, research shows that 79% of people trust the reviews they read on the internet.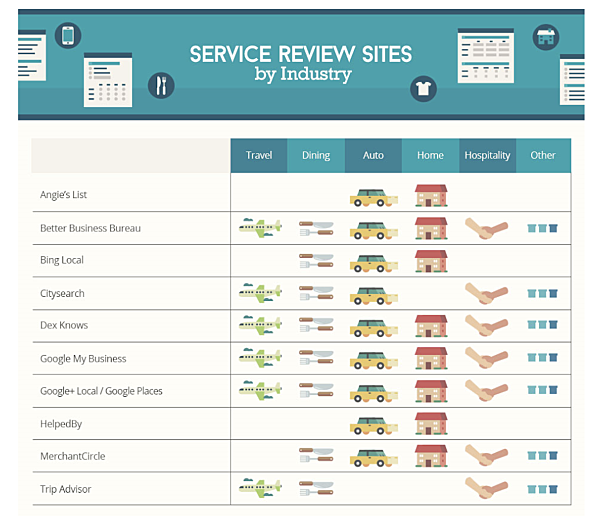 Source
7. More customer focus
Websites require content. Such may be media or text content. Filling yor site allows you to detail the advantages of the company and its products/services. You can also deal with negativity on the site. Make sure that your website provides a page with answers to the most popular questions.
Some customers will find information of interest. And the company will save time on working with potential customers, create a positive image and reveal the features of the product being sold.
8. Customer communication
Setting up applications for communication and feedback takes very little time. Meanwhile, the business receives a full-fledged tool for interactive communications. The site may also contain reviews. This is a great way to demonstrate the reliability and professionalism of a company in seconds. A person just needs to visit the resource.
A similar solution is appropriate for the store website, especially if the company offers a wide range of products. Having feedback on individual models makes it easier for customers to decide on a specific product. In combination with the product description, this allows you to create a comprehensive picture of the product.
Spend less time copy and pasting messages, manually following up with leads and clients, and more time meeting and serving your clients. Automate your marketing, sales and data entry with Keap. https://t.co/oIAXo3ATG6 pic.twitter.com/AV9j2BXuB7

— Keap (@KeapGrowing) April 11, 2020
9. Keeping up with the times
The 21st century is a time of technology. The internet and its active development simplifies the implementation of simple tasks. And shopping is no exception.
Today there is no need to physically go shopping for a product of interest. All this can be done without getting up from the couch. This feature saves customers time and effort by increasing positive shopping experiences and company loyalty.
Conclusion
Today, there are many simple methods for creating websites. You don't have to be a programmer or pay huge amounts of money for one. Just use a site builder. There are a lot of such services, as well as ways to save on developing a web resource. You can choose any suitable tool that will suit you for the price and functionality.
In the digital age, if you don't have a website, you lose a lot. Every year, the number of internet users grows, and an impressive part of sales falls on the internet, and studies show this. Companies and personal brands that have realized this are far ahead of the competition. However, it's not too late to change the situation and find new customers on the network by creating a website. So, don't waste time and do it as soon as possible.
If you want your brand to thrive, you have to make sure that you're encouraging your audience to interact with your website.

Check out 5️⃣ ways to make your website more interactive⬇️ https://t.co/jHCOpJNHSH pic.twitter.com/dri2wsa70s

— Keap (@KeapGrowing) April 13, 2020