As a marketer, 1 of the more important parts of your job happens behind the scenes—reaching out to influencers, webmasters and others who not only give you more exposure, but also make your marketing strategies more efficient.
Looking for backlinks from relevant websites to boost your content discoverability on Google? Want to connect your clients with relevant influencers who have the power to drive qualified traffic your way? Interested in lining up some co-marketing partnerships? If so, you're going to need to figure out how to reach out to these gatekeepers and connectors in a way that will catch and keep their attention.
In this sense, outreach to "behind-the-scenes" contacts has a lot in common with outreach to sales prospects. In both cases, it's critical to find the best ways to form a genuine connection with your contacts, as it can be the difference between them ignoring your ping and asking to schedule a call.
With that in mind, here are 4 ways to focus your marketing communications to get more out of your relationships:
1. Personalize your initial communications
Getting influencers to convincingly tout your product or service takes a delicate approach.
Influencers value relationships that give back to them as much as they provide, whether in terms of likes or follows or free merchandise. Besides the goods, a personal touch is mandatory, and though it may be tempting to use the scattershot approach you won't find quality influencers this way nor win their attention.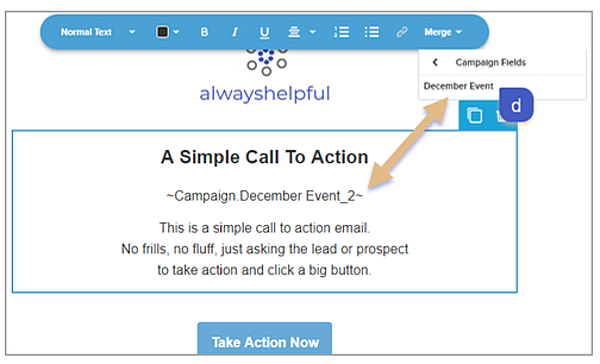 Sending emails, direct messages and chats should be done on a deeply personalized level, with references to specific posts that you liked, an introduction that calls them by name, and specifies your industry, brand values, and verticals. You can tackle this on a basic level by using Keap's Merge Fields functionality, although to make it work with all of the information listed above, you'll want to set up several custom fields in the CRM.
2. Focus on gaining mentions from smaller blogs
Getting mentioned in blogs is a great way to get your name in the right places, but it's not always easy to reach the higher tier trade publications. On the other hand, there are hundreds of smaller, niche blogs that are likely happy to give you exposure.
This "long tail" of small yet prolific blogs with loyal readers can be surprisingly powerful for acquiring links and traffic, and reaching out to them is a far more scalable strategy. Large blogs are inundated with requests for mentions and can afford to be selective. You'll get more mileage out of your outreach efforts by targeting small bloggers, who will be more willing to trade a mention for a modest reward.
Being less discriminating about audience mass will help you gain a larger volume of mentions with less effort and will put your brand in front of niche audiences that are also harder to target. You'll be more cost-effective using free tools like Ubersuggest, which allows you to quickly identify the content and creators performing best in your niche—and to analyze how your own content can resonate better with your target audience.
3. Optimize the page you send them to
Building relationships with potential brand ambassadors, influencers and marketing partners is easier when they're proud to represent you, and when your brand aligns well with their own. You're kidding yourself if you think a blogger, influencer or even a partner brand will link to your site if the content is inconsistent and poorly-designed, or if it's difficult to operate in a business capacity. Make sure your house is clean before inviting people over, as they say.
Even so, having a 1-size-fits-all landing page is unlikely to give you the results you want. Different stakeholders are looking for different things, and tailoring your initial contact with them, even if it's with subtle changes in a landing page, can make them feel more at home and at ease.
Advanced design platforms like Duda let you serve up personalized content to each visitor based on a variety of triggers like geolocation, time of day, how many times they've visited and campaign URL.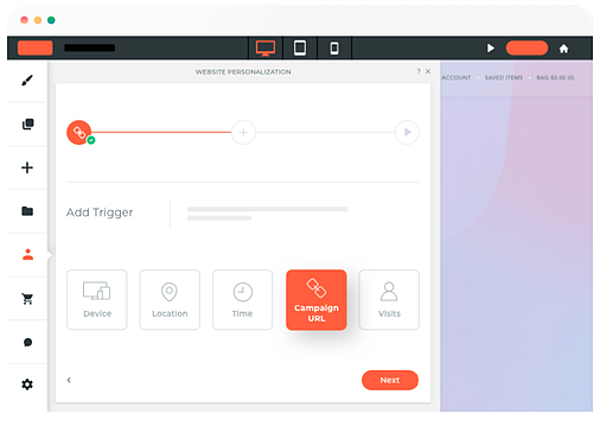 4. Target your backlink asks more precisely
Backlinking is a useful strategy to get your website ranked higher, but it's not always easy to find the best opportunities, or to get webmasters to see your pitch as useful to their audience. Asking for backlinks isn't going to work unless your site is itself an authority, so it's best to begin by building content that adds value to your ideal audience.
When you're ready for outreach, a highly effective strategy to consider is to point out to webmasters when they're linking out to a dead web page, presenting your superior (and live!) page as a viable alternative.
There are some great tools that help outreach-minded marketers and SEOs to find these opportunities. For example, Broken Link Builder identifies broken links in your subject area and even suggests content that can be created to replace them.
Perfect your marketing mix
Building the right marketing strategy is about more than simply blasting people with ads, spammy emails and social media posts. It's about building a strong network of influencers, marketers and other "connectors" who can help expand your company's exposure. With the right prerequisite groundwork, the right messaging touch, savvy research tools and some trial and error, you can find the right ways to reach these important stakeholders and get them on-board with partnering up.