Customer relationship management (CRM) software is a proven way to manage your customer base, deliver better service, and generate greater returns on your investment. CRMs are amazing for countless marketing and sales tasks.They make it far easier to conduct personalized outreach and campaigns that resonate with your leads. But, most people aren't taking advantage of one major benefit: diverse integrations. With a CRM, you can integrate hundreds of apps to optimize and automate your entire business.
Here are the four best you need to be using right now. 
1. PandaDoc - Optimize your business proposals
Contacts in your CRM are nearly ready to become customers. Your valuable, qualified leads are just waiting for the right solution to their pain points. Your next step is to simply deliver a killer proposal that blows them away. But, doing so can be tedious. Relaying information back and forth from your CRM to a proposal software takes too long. The solution? Software.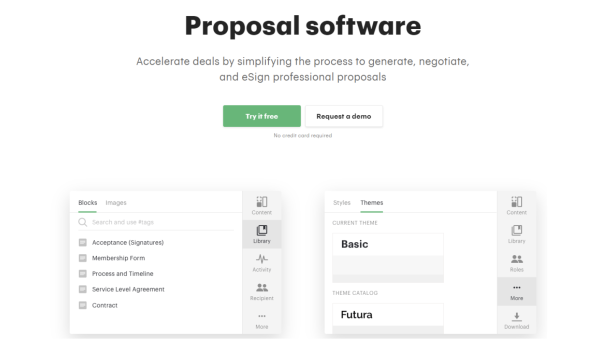 PandaDoc integrates directly with your CRM to help you automate the contract proposal process from start to finish.  You can create your proposal from scratch, develop one based on templates, and then negotiate and electronically sign it, all while syncing with a CRM such as Keap. For instance, once a CRM lead has completed your proposal document, Keap will automatically update that contact for the latest, most accurate data.

2. Leadpages - Automate your lead generation
One of the biggest hassles of sales marketing is data entry. This is common when you start to generate new leads. Leads most often come via landing pages and forms where they opt-in to your contact list. From here, you either have to: 
Manually enter them into your CRM
Import a spreadsheet
Both of which are tedious.
Thankfully, there is a better way: Leadpages.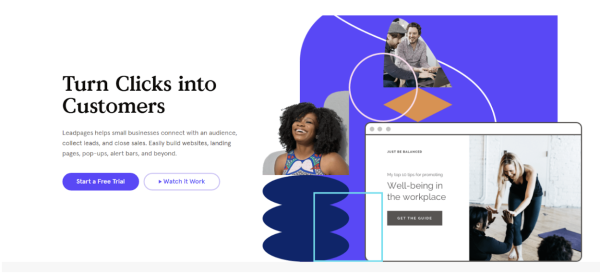 Through connecting Leadpages to Keap, whenever a new lead converts on your landing page or form, their contact info will be directly imported into your CRM as a new contact, even detailing the exact page and context of their opt-in. No more exporting from conversion sheets, formatting them, and uploading them to your CRM. Instead, simply automate that process by using Leadpages and your CRM. Now that's funnel optimization. 
3. Constant Contact - Run diverse email campaigns 
Constant Contact is the number one rated email marketing platform out there, and for good reason. They feature email marketing, templates, marketing automation, and even direct payment support. This is a dream come true for CRM users, as these tools are critical for closing deals and turning leads into customers.  Thankfully, Constant Contact integrates with your CRM to sync data and provide useful automation. For example, if a contact cancels their business with you, you can trigger Constant Contact to automatically send a follow-up email to your liking. Being able to utilize it with your CRM gives you more options to connect with customers on their preferred platform, and yours as well.  The connection abilities are almost limitless here, allowing you to draft templates and respond to more customers instantly as you scale, rather than handwriting each email. 
4. iMember 360 - Manage your memberships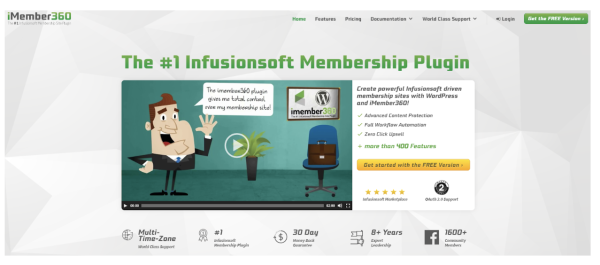 Managing memberships for potentially hundreds to thousands of customers is complex. You need to ensure that each customer is only able to access specific items dependent on their membership levels and status.  Also, recurring billing becomes another challenge, making sure that each customer is charged appropriately and promptly. iMember 360 solves all of these pain points by linking to your CRM.  Depending on what tags your contacts have in your CRM, they can access various parts of the membership site.  With built-in upsell technology, you can improve customer development automatically. Syncing to your CRM, user information and data are stored for faster billing, too. Looking to manage your memberships within your CRM? iMember 360 is the gold standard. 
Conclusion
CRMs are the gold standard for managing customers, leads, and improving sales. With integrations, your business can be optimized from the first contact to closing the deal. Using PandaDoc, you can optimize your business proposals for easy delivery. With Leadpages, your lead generation is set to autopilot, filling your CRM with useful lead data. Constant Contact can run campaigns for new contacts, setting them on the right path to convert. Tie it all together with iMember360 to manage what your customer see and access. Utilize these integrations to improve your business optimization. Also, Keap can be your primary tool for most of this functionality as well. Regardless, CRM tools are a great way for small business owners to organize their information so they can close more sales and provide more personalized customer service as they free up time spent manually entering data.
Bio: Jeremy Moser is a Co-Founder of uSERP and Senior Content Manager at Codeless. His writing has been featured on Search Engine Journal, Shopify Plus, HubSpot, Kissmetrics, Adespresso, G2 Crowd, BigCommerce, and many others.