The beauty of having a client relationship management tool is that you can organize many of your business processes and contacts in a single location which allows small business owners like yourself to maximize your time. Another advantage of using a CRM like Keap is that even if you're already using tools like QuickBooks, you can integrate the two systems together without double entry. It's the best of both worlds, especially when it comes to organizing all of your information in one place.
"Reconciliation is no longer an issue. Now their sales and marketing can connect to their accounting system of record so they can spend less time making sure the books are balanced," said Keap product manager, Ernest Saco.
Having all your contacts in one place is important and with Keap, we make it easy to import all of your contacts from your QuickBooks Online.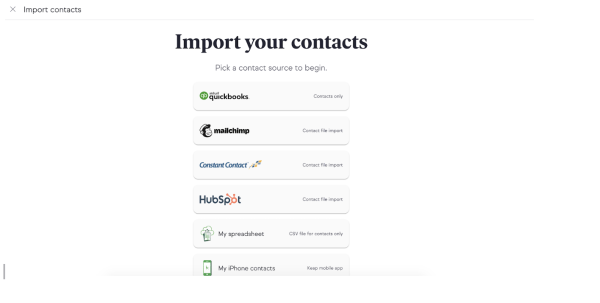 In addition to importing your QBO contacts, you can seamlessly integrate your invoices and your products which means no more double-entry. All you have to do is connect your QuickBooks Online to the Keap application.
To sync your QuickBooks Online with your Keap Pro or Keap Grow application, click on your profile icon in the upper right-hand corner and select settings from the drop-down menu.
On the settings page, click Integrations. Hover over the QBO card and click enable. You'll be prompted to sign in to your QBO account.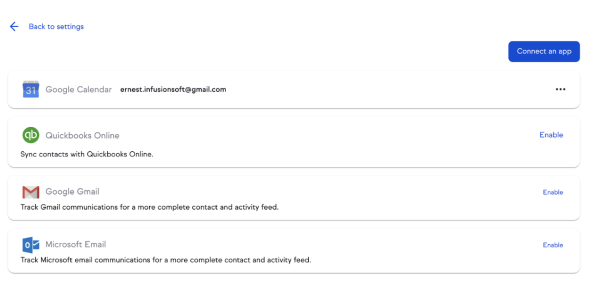 Fill in your email or user ID and your password and click sign in.
After a few seconds, you'll see a message in the bottom right-hand corner of the page letting you know that your QuickBooks Online account has been successfully connected.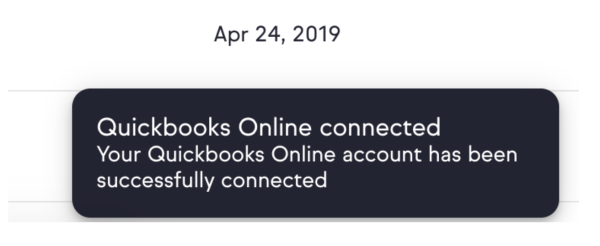 Any contacts, products, and invoices in your QuickBooks Online application will be synced to your Keap application and vice versa.
This saves you time on double data entry since your invoices and products will be synced between Keap and QuickBooks Online. Spend less time reconciling between two systems of record and more time doing what you love.