Many organizations miss out on great opportunities simply because they made the wrong choice. Hindsight is always 20/20. One slip-up or bad decision could have major repercussions when it comes to a company's success.
Businesses that use predictive analytics and metrics to drive their decisions and strategies have reported an average ROI of 224 percent of their investment. Translating data into decisions requires the right skills and know-how to make sense of the numbers and turn them into fruitful results. Using the right software tools can help guide your team to make more informed choices and plan for future trends.
As big data becomes more mainstream, businesses of all shapes and sizes are realizing just how valuable an investment in metric-driven software can be. While there are countless ways big data can transform business operations, let's discuss some key areas where metrics can really make the biggest impact.
Recruit the best fits
Good help is really hard to find these days. On the other hand, picking the perfect candidate can make all the difference in leading your business into the future.
The answer is technology. Ninety-four percent of recruiters that use data-based HR software said it has significantly improved their hiring process and decreased risk across the board.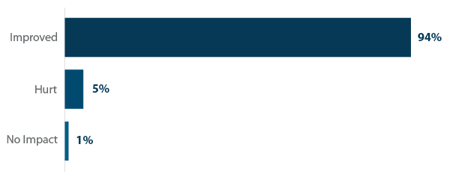 Tools that include big data capabilities can provide recruiting teams with all of the metrics they need to find better talent. HR solutions like Harver's TalentPitch are powered by smart AI technology that systematically matches candidates based on experience and proficiency assessments. This data-driven algorithm saves HR teams time by screening applicants and running specialized tests that analyze important qualities like communication, problem-solving, and professional skills. As a result, recruiters can make more informed decisions every time. Harver also provides realistic previews of day-to-day responsibilities, along with culture profiles so both parties can be sure it's a perfect match.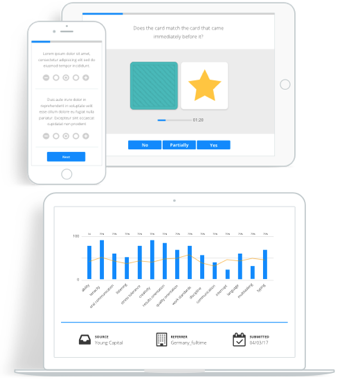 Data-driven recruiting software takes out the guesswork when it comes to hiring the best person for the job. Using analytical assessments to gauge a candidate's potential and skill levels should be a must in the current state of the workforce. By doing so, businesses are in a much better position to put together a successful team right from the start.
Build a better marketing strategy
Marketing is all about tapping into the mind of the customer and communicating the value that your business or product can provide to them. As many marketers will attest, it's extremely important to use big data insights for more targeted strategies. In fact, marketers that use predictive technologies to guide their decisions are nearly three times more likely to see revenue growth than those who rely on old methods without big data.
So, having the right analytical tools in place can be the key to eliminating guesswork when creating strategies to engage with consumers.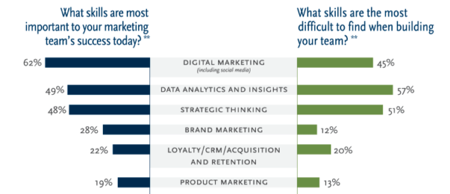 Putting in place systems that measure your business and analyze customer data will help you make informed decisions and create more impactful messaging. Marketing tools like SizeUp can provide your team with the means they need to access game-changing data. SizeUp's location-based analytics shows businesses exactly where to reach target markets and customers, guiding teams to design more relevant campaigns and advertising strategies.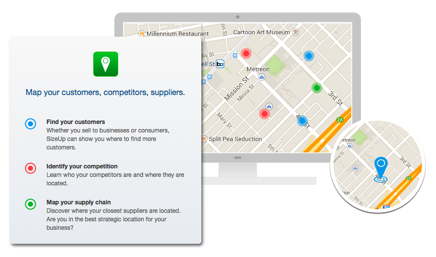 Consumer data can fuel marketers to make better campaign decisions that are more effective and personalized. The right technology can make all the difference in a business's sales results.
Predict better inventory needs
Nothing can kill a business faster than not being able to keep up with customer demands due to stocking issues. Inventory management takes up huge portions of many business' budgets, and management teams are responsible for balancing supply and demand. Thankfully, big data analytics systems are able to help businesses predict inventory needs and manage their space more efficiently.
Inventory forecasting can simplify the process of analyzing past data to predict trends and future needs. GMDH's Streamline tool offers a simple solution for small to medium-sized businesses to keep track of their inventory needs with automated reports for more accurate estimations. It even sends overstock or out-of-stock alerts so managers can adjust and optimize supply chains as needed.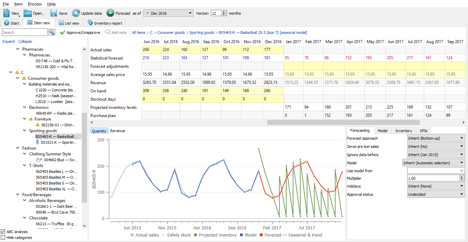 While small retailers or wholesalers shouldn't leap headlong into predictive analytics without understanding the advantages and disadvantages, inventory management is a pretty safe bet.
Businesses that invested in predictive inventory management software reported a 22 percent decrease in overall inventory costs, which saved millions of dollars. By anticipating consumer demand with data-based historical reports, inventory managers can be prepared for the future and make better decisions to eliminate waste.
Over to you
The great thing about big data software is it's not limited to helping just one area of business; nearly every department stands to benefit from it. From collecting valuable customer data to predicting future trends, analytical programs can be the catalyst for positive change throughout your operation.
*Pratik Dholakiya is the Founder of The 20 Media, a content marketing agency specializing in content & data-driven SEO and PRmention, a digital PR agency. He regularly speaks at various conferences about SEO, Content Marketing, Entrepreneurship, and Digital PR. Pratik has spoken at 80th Annual Conference of Florida Public Relations Association, Accounting & Finance Show, Singapore, NextBigWhat's UnPluggd, IIT-Bombay, SMX Israel, SEMrush Meetup, MICA, IIT-Roorkee and other major events. As a passionate SEO & content marketer, he shares his thoughts and knowledge in publications like Search Engine Land, Search Engine Journal, Entrepreneur Magazine, Fast Company, The Next Web, YourStory and Inc42 to name a few.