Google "best small business books" and you're likely to find thousands of articles with lists of small business books. What so many of those lists don't take into consideration, however, is that running a small business isn't a singular task.
There are many different aspects of building, running, growing and leading a small business—all of which you juggle every single day.
So instead of giving you another list of small business books you should read, we've put together lists of the best small business books you should read depending on what you're focused on right now.
Read on for our top 32 recommended small business books in seven major categories. And pull out your reading list while you're at it—because you're going to want to add these business-boosting books to it.
Best books on entrepreneurship
The best entrepreneur books are a blend of inspiration and practical lessons. Inspiration because entrepreneurship isn't easy—but it's also incredibly rewarding if you can stay motivated and focused. And practical lessons because when you've started a small business, highbrow theory doesn't help you nearly as much as concrete guidance does.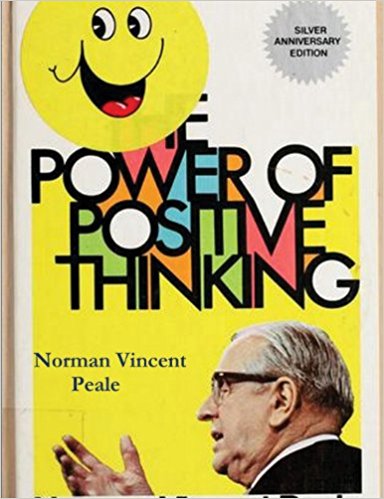 Performance improves on almost every level when you work with a positive mindset.
If you're experiencing a slump or feel the momentum you once had in your small business is slipping away, pick up this international bestseller. Topics covered include overcoming self-doubt, freeing yourself from negative emotions, visualizing solutions and attaining those solutions.
Conquer the Chaos, by Clate Mask and Scott Martineau
Chaos enters your small business the second you take on your first customer. Sometimes before you can come up for air, you've been sucked under again.

Luckily, there are ways to handle this perfectly natural chaos. By implementing mindset strategies and systems that scale, you can grow a successful small business and still have a life. This book helps make sense of the chaos while leading you through the six strategies you can incorporate in your business today.

When it comes to wealth creation, you're probably your worst enemy. This book helps you break through the psychological barriers that keep you from wealth.

The 13 key principles discussed in this book include desire, faith, autosuggestion, knowledge, imagination, planning, decision, persistence, power, transmutation, the subconscious mind, brain and the sixth sense. Want to learn how to make more money? Read this book filled with simple, basic techniques to look inward first.

Become the ultimate networker. In this book, you'll uncover the true power of relationship building by examining some of Ferrazzi's most memorable exchanges. Follow his journey as he makes the clear distinction between adding unimportant acquaintances to a list of names you "know," and creating contacts that matter through genuine interactions. Then learn how to strategically reach out to people you've connected with to create meaningful and genuine relationships that will enhance your personal and professional growth. Create a better life for yourself by learning the 10 human drives Burchard encountered after his near-death experience. In this book, he teaches you how to start living life strategically and intelligently by overcoming your instincts to be counterproductive. Live a fully charged life by implementing simple actions that will enhance your quality of life—and ultimately your business.
Rework, by Jason Fried & David Heinemeier
Rework is an entrepreneur's playbook that outlines a practical approach to business and teaches you how to be more productive, gain more exposure and grow your business in original ways. It strips away all of the business buzzwords and fluff and delivers edgy, straightforward rules for success.Use these simple rules of success to manage your business with a more strategic and actionable approach.Rediscover what it means to create habits, and learn how they can determine the difference between success and failure. With research and real company examples like Starbucks CEO Howard Schultz, the NFL, Target, and more, Duhigg dives into the science behind habit creation and provides you with ways to transform your life and business. You'll learn how to apply these transformation tactics to your personal habits in order to run a more adaptable and innovative business.Don't let your "To-Dos" create chaos in your business. Unlock the key to productivity as Allen walks you through proven strategies for getting things done more efficiently and in a timelier manner. He emphasizes the importance of relaxation while offering ways to accomplish everything you are responsible for. In this book, you'll learn how to stay on top of your workload with some of the most effective management and prioritizing methods.
Best books on product development
Too many lists of the best small business books neglect the very foundation of business: the product. Without a great product to sell, your small business doesn't exist. And by "product," of course, we mean an offering—which could be a physical product, digital product, or service.Read these books to learn how to develop a product that your target market really needs and wants—and is willing to pay to get their hands on.In this book you'll learn the Hooked model of Trigger > Action > Reward > Investment. There's tons of great insight here into how people get hooked into products and how to replicate this model for your brand and business. You'll come away with an understanding of how to combat the irrational but totally normal market circumstances where consumers overvalue the old while companies overvalue the new.Written by behavioral economist Dan Ariely, the book touches on the irrational decisions that we often make, sometimes subconsciously. One of the important things you'll learn is the power of trust—and why you should focus much of your efforts on not eroding it.A great read for finding motivation and drive to complete creative projects. Make Ideas Happen touches on the aspects of productivity that are especially critical to creative jobs. It talks about breaking down ideas into organized, actionable elements so you can make them a reality.What makes things go viral? Why are do some products take off and others don't? Berger answers these questions by going deep into the science of word-of-mouth and social persuasion.
Best books on small business growth
As a small business leader, you need to grow if you expect your business to grow. Whether you're just getting started as a business owner or have a more established and profitable venture, the key to business growth is continuing to learn—and then applying what you learn. Read these business growth books to learn how to lead through the different stages of your business."The World's No.1 Small Business Guru," Michael Gerber, takes a deep dive into the myths surrounding starting and running a business. You'll learn from his personal entrepreneurial endeavors, growing pains, and franchising perspective.The E-Myth helps eliminate chaos in your business by stepping you through the stages of small business growth. From roadmap creation to gaining accountability and commitment from your team to generating customer experiences that build brand evangelists, you'll have the information you need to get started. This book serves as a roadmap to building and growing a business in a predictable and productive way.Work smarter, not harder. Shane Snow, co-founder of Contently, takes a look at a host of different success stories—everyone from Jimmy Fallon to Alexander the Great—and identifies how these people have achieved great things in a short amount of time.
Best small business management books
As your small business grows, your team will grow too—and teams require management. Not every business owner finds managing people natural or easy, so learning the fundamentals can go a long way toward feeling more comfortable in this new role. Language dictates how people perceive themselves. If you can communicate with your employees in a positive way, you'll change the culture in a way that makes your team members want to give their all. In this book, you'll discover important people-management laws including how people perform correlates to how situations occur to them, how a situation occurs arises in language, and future-based language transforms how situations occur to people.The five issues that undermine the performance of a team include the absence of trust, fear of conflict, lack of commitment, avoidance of accountability and inattention to results. Through the story of Decision Tech's CEO Kathryn Petersen, you'll learn the dysfunctions of a team, how to overcome them and how to unite and build a cohesive team. With persistence and patience, you can change the course of your culture. A functional team is worth the effort.
Best small business books for marketing and sales
From the best books on marketing theory to the best books on content marketing, this reading list is a comprehensive crash course in successful small-business marketing and sales.With 20 years of small business experience under his belt, Jantsch teaches you how to develop and execute a marketing strategy that will help your business reach its fullest potential. Make marketing more effective, simple and affordable with the tactics and tools offered in this book—or renew your marketing strategy by implementing a more systematic approach.

This book dissects messaging successes and failures from a range of cases, including Sony and a Nobel Peace Prize. By focusing on the six most effective traits of "sticky ideas," "Made To Stick" teaches you how to create effective and memorable messaging.

You'll learn six key principles for why some things stick and others don't: simplicity, unexpectedness, concreteness, credibility, emotions, and stories.

Formerly called "The Small Business Emergency Survival Kit," Magnetic Marketing is an entire system that includes documents and DVDs that step you through attracting the right customers to your business. It will transform the way you attract prospects and customers to create a more valuable client list.

Every small-business owner has to persuade. Persuading people to buy your products and services is essential to growth. In this book, Dr. Cialdini explains the six principles of influence: reciprocity, commitment and consistency, social proof, authority, liking, and scarcity. Learn how to become a skilled persuader to grow your business.

Perhaps the most well-known and influential book on persuasion, Influence is frequently referenced by marketers and salespeople who desire to be thoughtful and smart in their approach to creating marketing campaigns and copy that appeal to others.

Marketing expert Jay Baer offers an unconventional outlook on how you should be interacting with your customers. This book will provide a new perspective on the art of being useful and the impact this approach can have on your business. Find out how being a resource can set you apart in a world of information overload.
Tribes, by Seth Godin
All of Seth Godin's books are wonderful resources for feeling inspired to achieve great things in your small business. Tribes covers the topic of audiences and communities—and how to become a leader to your audience.
This book is a fresh perspective on marketing. "To Sell Is Human" shows us how no matter what role we're in, we're all salespeople. It's an uplifting and clarifying read for anyone who sells (or shares) online.
Best social media books for small business
Mastering social media is no small feat—especially because the target keeps moving. Use these books to create a social media strategy for your small business that weathers the algorithmic changes of every platform.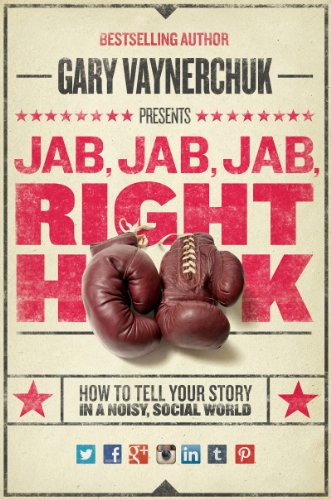 The title of this one hints at the message: Be strategic with the way you sell on social media. Gary Vaynerchuk is one of the most influential names in online marketing, and the ideas he shares in this book have been key to his growth.
Traction, by Gabriel Weinberg and Justin Mares
This book covers 19 different traction channels that might be worth exploring for your business, as well as specific exercises to find the channels that will work for you. The most important lesson, though, is the 50 percent rule: Spend 50 percent of your time on product and 50 percent on traction.
A hugely comprehensive resource, "The New Rules" features case studies and examples of great marketing campaigns, as well as insight and ideas about what might work for your brand and small business as marketing evolves. Scott identifies Barack Obama as the most successful new marketer in history and encourages readers to study his campaign and adapt the ideas for your small business.
Best writing books for small business
If you're a small-business owner, you're a writer. You write product copy to describe your products. You write blog posts to keep your audience in the know. You write sales pitches to sell your offerings. You write emails to colleagues, clients, customers, peers, and influencers. You write job postings. You write a lot.
Read these books to learn to write better.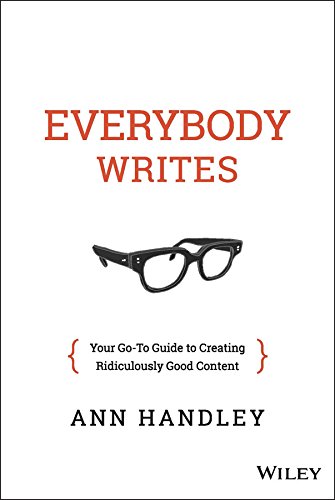 A fantastic introduction to content writing, Handley's book covers all the basic steps of how to write online—and how to write well. She discusses how online, our words are our emissaries; they tell the world who we are.
There's lots of great stuff in this content marketing guide from Joe Pulizzi, both in terms of writing and in terms of approaching content marketing from the right perspective. It was a hard call to put this book in the "best writing books for small business" category and not a "best books on content marketing" category.
This classic collection of sales letters shows the thought and care that goes into choosing the right words and angles with which to create your copy. Collier's explanations of why things work (and why they don't) is hugely applicable for online writing as well.
This book is often referred to as the "copywriter's bible."
Ogilvy, who is regarded as the "Father of Advertising," mentions that this book contains all his best advice and strategies for copywriting. It's all timeless and priceless pearls of wisdom that continue to hold up 50 years after Ogilvy first used them successfully.
With this reading list, you've got a bookshelf that'll help your small business growth from every angle
Working on your business doesn't always mean filing paperwork or making a sale. Sometimes, the best way to serve and grow your business is by taking the time to read great business books and learn from those who have gone before.
The 31 books noted in this article are only a few of many great books out there that can help you grow your small business, step into your role as a leader, and build a business that stands the test of time.
Did your favorite business book make the list?