Like a new romantic relationship, entrepreneurship can seem sexy and enticing. But, just as the sizzle of a new love can't constantly sparkle, the brilliance of a new business venture waxes and wanes over time.
I had been humming along, running a boutique PR/marketing agency for 10 years, but knew we needed to stop outsourcing our digital marketing and bring those service in-house.
Because the world was (and is) changing at lightning speed, I knew we'd soon run into more digital work than the traditional forms of public relations we had been performing for print and media.
Around the same time, I came across the opportunity to acquire a digital marketing agency. Acquiring any business can be an eye-opener. I've learned much more than I anticipated—from melding two (almost) opposite worlds and cultures, to learning when to let go of people who aren't engaged, as well as when to tank old business models.
Know when to outsource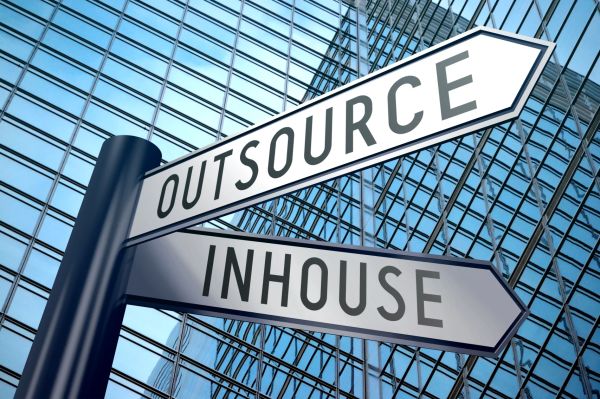 Whether you're in the market for acquiring another business, you're currently in the middle of one, or you're simply struggling with merging to similar-yet-dissimilar worlds like I was, I have some extremely important advice.
First, you should test your own skills to understand what you can tackle and what you should outsource, or at least hand over to experts to ensure success. For many business owners, I've found, accounting and legal work is best left to the professionals. Most entrepreneurs are driven by the big picture, whereas accountants and attorneys are trained professionals in their fields who are paid to pay attention to the minutia.
Recognize the value of a people-centric culture
Equally, or perhaps more importantly, you should both your business and the one you're acquiring align with a people-centric culture.
More and more companies are employing remote staff. So, in this virtual world, where part of your team(s) could be working many miles apart, having a people-centric culture should be a high priority.
One way to achieve this is to establish quarterly team retreats. These retreats can be multi-purpose, where you examine customers' projects, your company's business operations and systems, as well as brainstorming for better tools and practices. If merging with another business, consider integrating the need for company retreats into the business plans and strategy at the onset.
Setting forth this business strategy and revisiting it every couple of quarters should be a habit—I wish I had focused on this best practice early in my own business setup.
Create metrics early
Benchmarking even before you buy or merge businesses is also critical. Even if you've decided to buy a certain business, look around at your competitors both in your area and around the world. While you are retooling everything, it's a good time to incorporate the services or products that are, or will be, in demand, and put that in your vision and plan.
Owning a business is tough, no matter what kind of business it is. While the excitement you feel at the beginning of your journey in business ownership eventually fades, you can continue to keep your passion for what you're doing alive through the ups and downs by catering to the foundation of people, practices, industry trends, and your clients' needs.
Holly is the founder and president of 10x digital. She has more than 20 years experience in marketing, public relations, digital marketing, and content marketing. She has created successful content marketing and digital marketing/PR campaigns for diverse sectors, from healthcare and wellness to global retail and commercial real estate. She earned a master's in journalism/global PR from USC and a BS in graphic design/marketing from Appalachian State University. Holly enjoys traveling the world for business and fun, painting, barre workout classes and her two greyhound pups.