(Hero image by Proxyclick Visitor Management System on Unsplash)
In a world where everything turns digital, customers have endless options when it comes to brands from which they want to make a purchase. If you can't provide them with the service they need, they won't only leave you – they'll rub salt into the wound, leaving you for your competitors. That's what makes nailing their attention such an uphill battle.
In this matter, conversational marketing came through the whole affair like a breath of air for most marketers. This engaging type of marketing provides 1:1 conversation between your brand and your customers, so you can build a deeper and more personal connection with them.
It's a powerful and light-hearted way to create truly engaging conversations that result in brand loyalty. Below are some best practices for conversational marketing you can implement to build your brand loyalty.
1. Utilize chatbots
Chatbots are probably one of the most common practices of conversational marketing. After years of being seen as an emerging tactic, this AI-powered technology has firmly made it into the mainstream. More than 62% of Americans like using chatbots to interact with brands. Since over 50% of customers expect a business to be open 24/7, chatbots come in handy.
Using live chat software or chatbots, you can provide your customers with your service any time, 24/7. They can ask you basic questions, and the chatbots will answer it in real time. In other words, they don't have to wait for days just to get a response from you because, in this internet-driven marketplace, nobody has time for that.
What's more, chatbots can also be a powerful way to gather valuable data from your customers. The bot will record and monitor your customers' questions and find out what kind of questions they asked the most. That way, you can get more insights about your customers' behavior and can constantly do the service that matches their needs and preferences.
2. Create a customer loyalty program
Another essential way to present winning conversational marketing is by establishing a customer loyalty program. In this program, you give your current loyal customers appreciation or reward for their trust and devotion toward your brand.
It's an effective and easy way to maintain a great relationship with them and keep them around.
It's crucial to make your loyal customers feel appreciated and valued. At least 83% of customers say that loyalty programs tempt them to nurture their relationship with certain businesses for the long-haul.
The more loyal customers you have, the more credible your brand will be. And if you can keep existing customers around, then you don't have to worry too much about bringing in new customers each month.
3. Provide live customer support
Your customers are only getting busier each year. They want a quick and easy way to connect with your brand and get the answers they're seeking. In essence, conversational marketing is all about being there whenever your customers need you and want to talk to you.
Therefore, being able to offer real-time customer support is key in conversational marketing strategy. Seventy one percent of consumers believe that a quick response from brands can absolutely improve their customer experience, which helps them make informed decisions faster.
To provide live customer support, you can rely on a call center team to talk to your customers directly. You might as well use real-time messaging software such as Facebook Messenger, Slack, Basecamp and more.
To make it even more engaging, you can also use some video conference tools from your video marketing strategy like Zoom, Skype or Google Meet.
4. Incorporate personalized email marketing
Your customers get tons of emails in their inbox every day. Sending them blubbering cold emails and sales pitches that seem impersonal just won't cut it. They are more likely to delete it before they even finish reading the first sentence.
In this matter, you need to go personal to catch their attention so your email won't end up in their trash. When your customers reach out with email, it's always better to have a casual conversation with them. Just pretend like you're talking to your old friend or family member.
Personalized emails won't only help you get closer to your customers but it will also demonstrate that you reply to their email with an exclusive message to solve their specific problem rather than a general message.
5. Engage customers creatively
You can also use some creativity to boost your conversational marketing effectiveness. The creativity here includes emojis, memes or GIFs. Whether in emails or messaging apps, it's essential to delight them with fun and engaging conversation from the get-go.
You need to remember that your customers are continuously searching for personalized and engaging experiences from the brands they interact with, so avoid using language that's too formal. Like I mentioned before, talk to them like you've known them for a while.
Try to be emotional and make sure you invite your customer to respond to your questions. Also, it never hurts to call them by their name. It helps them to feel more comfortable talking to you.
6. Optimize content for voice search
Another way to leverage conversational marketing is to optimize your website and its content for voice search. This idea might sound daunting for you at first. But, no matter how much you want to deny it, voice searches make up 50% of all online queries.
In this sense, in order to appeal to your customers personally, the most crucial step is making your website trustworthy. That's because search engines like Google only offer the best answer by using reliable information from an authoritative website.
You might need to create content focused on answering questions. As users throw real questions to virtual assistants, Google tends to find a short, concrete answer that solves problems.
7. Ask customers for real-time feedback
In conversational marketing, real-time feedback is a powerful tool for you to understand your customers' needs, preferences and behavior. So, make sure you allow them to share their thoughts or opinions about their customer experience with your brand.
From the real-time feedback, you'll get data insights that come directly from your clients. Thus, you can use what they say to develop and foster real, valuable, positive relationships.
Asking your customers for feedback also shows them that their opinions are valued and can help your business grow. You can ask directly by podcast, email or other channels. After all, every customer wants to be understood and heard.
Wrapping up
In this digital world, conversational marketing offers you a light-hearted way to cater to busy customers much more efficiently. Talking to them on a more personal level won't only effectively solve their problems, but also engage them and make them feel valued. That's why this high-performing type of marketing can help you improve the customer experience that can lead to increased retention, satisfaction and sales.
Author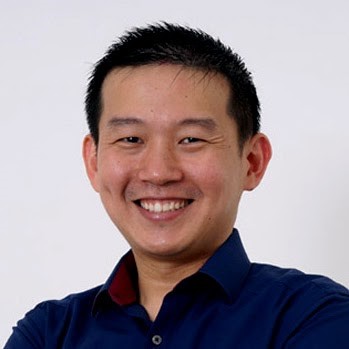 Andre Oentoro is the founder of Breadnbeyond, an award-winning explainer video company. He helps businesses increase conversion rates, close more sales, and get positive ROI from explainer videos (in that order). You can reach him via Twitter, Email or LinkedIn.