Online marketing has proven to have a revolutionary impact on small businesses. Anyone with a product or service can leverage affordable solutions and free marketing channels like social media to promote their offering. In fact, in just four years, more than ten million new businesses have emerged. On the flipside, there is more competition than ever, more ads fighting for the same attention, and more options for consumers to choose from.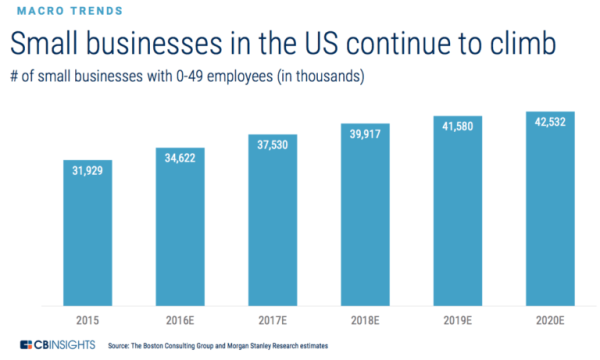 How do you come out on top in this increasingly demanding landscape? Look to the one thing that is unique to you and your business: your brand.
Beyond visuals and copy, your brand is what your audience perceives it to be. It's a combination of customer service, digital experiences (interacting with you via email, social media, how fast your website loads, etc.), customer reviews, checkout experience, and of course, the quality of your product (including shipping, if you're running an online store).
You may not be able to fully control your brand online, but there are steps you can take to stay mostly in charge.
Holistic brand representation
Between online and offline, brick and mortar, social media, and a plethora of other company assets and marketing materials that represent your brand, it can be challenging to maintain a cohesive look and fel. There's reason to why some of the most valued brands like Nike and Apple are strict about always conveying their brand a certain way: Consumers prefer to purchase from companies with consistent branding. Why? They want to feel connected to the story and image a brand represents—they're looking to find a common thread between what you offer and their own aspirational lifestyle.
Here are some ways you can ensure brand continuity:
Establish rules for logo usage, fonts, colors, and templates for all marketing assets. While labor-intensive in the beginning, it will make your life much easier later on.
Hire a freelance designer to help you audit your branding and provide consultation on what to improve.
Establish your brand voice: How would you like your business represented? For example, if you're in the wedding planning business, you want to convey a can-do attitude that makes the audience feel like you'll take the stress away from event planning practicalities.
Website experience matters
Thirty-five percent of small businesses feel that their operation is too small to warrant a website. You might feel like this, as well. But, can you afford to let potential customers slip by you because they've opted for one of your competitors who do have an online presence?
Having a professional website is not only the homebase to your brand online, it also helps build trust in your business from your prospects.
Fortunately, it's never been easier to obtain a dedicated website. With webhosting platforms like GoDaddy, WordPress, and Squarespace, there's really no reason for your business not to have a website.
Website branding 101
Mobile-first design: Many website builders offer responsive templates to ensure you look the part on mobile.
Design with consistency in mind: Adhere to your brand guidelines for better brand recognition.
A custom domain name is branding. Name your business so that it is easily recognizable and looks professional. For example, don't use the free URL that comes with a website builder like Wix (i.e. mikesplumbing.wix.com); instead, invest in a custom version (i.e. mikesplumbingvermont.com).
Managing your brand with reviews
Reviews build brands. The modern consumer is keener than ever to research reviews and give feedback to businesses. Ninety-three percent of consumers read reviews before buying, so pay close attention to what people are saying about your business online. Of course, at some point or another, you're bound to get a less than satisfactory review. What you do next makes all the difference when it comes to branding. Prompt replies and a friendly, conflict-free approach will, over time, build you a reputation of being a humble brand that listens to its customers.
Reviews don't have to be all about crisis management. Celebrate the positive by rewarding loyal customers who are enthusiastic about your brand: Organize giveaways or give surprise discounts on social media to delight people and turn them into your brand ambassadors. If you're lacking in reviews, consider incentivizing new ones by giving special promo codes or extra services in return.
One last thing to consider: Positive reviews and real-life use cases make for great, user-generated content marketing. Contrary to popular belief, you don't need deep pockets to tap into influencers these days. One of the biggest marketing trends emerging in 2019 is leveraging nano-influencers who have around 1000 followers. Because they are smaller, they tend to have higher engagement rates and people find them more authentic. Look into your followers to find those that match the description and approach them for brand collaborations.
Christine Goos is an award-winning tech marketer and writer with over eight years of experience in creative and integrated advertising.