Generating leads on the internet can be difficult. Consumers are becoming desensitized to ads, and there are so many companies promoting themselves on the web that it can be difficult to stand out through the noise.
Many companies have been focusing their efforts on content marketing to break through to people on the web, and it's a strategy that works wonders. In fact, content marketing costs 62 percent less than traditional marketing and generates about three times as many leads, according to Demand Metric.
Developing content for your website that will bring in traffic and convert people into customers can dramatically boost your sales. But it's easier said than done. So how can you create content that actually sells?
Check out these five tips to write content that generates inbound leads.
1. Create useful, high-quality content
You can't write a few paragraphs about why people should buy your product and call it high-quality content, that won't work. Readers won't be interested in reading a sales pitch, but it doesn't make sense to write an interesting story that doesn't have anything to do with your business either.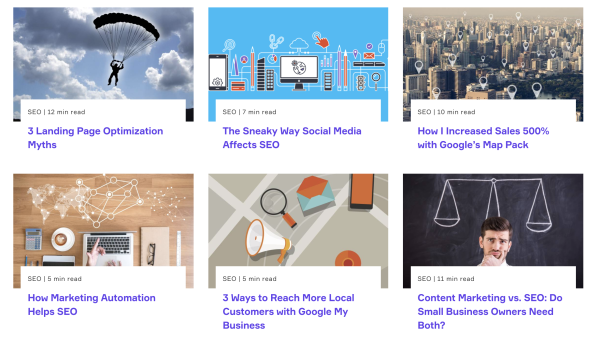 You need to write content that helps readers solve a problem and positions you as an expert in your industry. Not only does it have to have proper spelling and grammar but it needs to be engaging and useful to your audience. For example, if your business sells accounting software, a good idea for a blog post would be "5 Tips for Preparing for Tax Season." It's a subject you know your target audience will be interested in, and it directly relates to your product.
2. Add keywords
Adding keywords to your content is what's going to get you found on the web. When you write content for your target audience based on what they're interested in and what they're searching for on the web, you will greatly increase your traffic. Greater traffic means more potential leads for you.

You can use a tool like the keyword planner from Ubersuggest to reach low-competition and high-volume keywords that you can sprinkle throughout your content in a natural way. Don't forget to include keywords in your blog post title and your title should be compelling enough to make people want to click and give your post a read.
3. Add visual appeal
Not only does your content have to be filled with useful information but it has to be visually appealing to your audience as well. Readers will be more engaged with your content and more likely to keep reading if your blog posts are interesting and pleasing to the eye. Are you wondering how you can make written words on a screen visually appealing? There are a number of simple ways to make your blog posts easy on the eyes:
Add headings to sections
Use bullet points
Break up long paragraphs with spaces
Use graphs and charts
Add striking images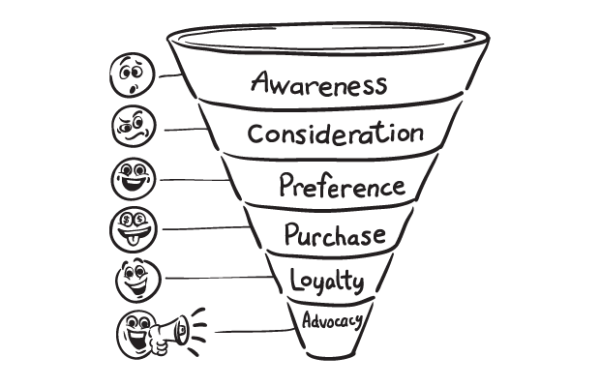 Images are especially important to people. For example, if you're writing about sales funnels, adding an image for people to look at visually will help them understand and make them more engaged.
4. Add stats
Adding statistics to your blog posts is a great way to show your business as an authority in your industry. Your content will have that much more weight when you add relevant stats to support your ideas.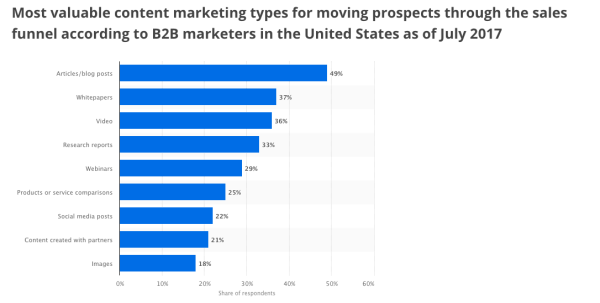 Incorporating stats into your blog is easier than you might think, with a simple Google search you'll easily be able to find relevant stats for any subject matter. Only use stats that are from within the last few years and ones from credible sources. Don't forget to link to the statistic you've referenced. This will build credibility and add more value to your content. That way, when people read your content, they'll know that you're providing accurate information.
5. Include lead magnets
If you haven't started building an email list, start right now. Having an email list is a great money-maker for your business. It allows you to generate a huge amount of relevant leads you can email anytime you want to announce a promotion or share the news about your latest products.
Adding lead magnets within your content is an outstanding way to get more email subscribers. A lead magnet is basically a freebie that you offer potential customers in exchange for their email list.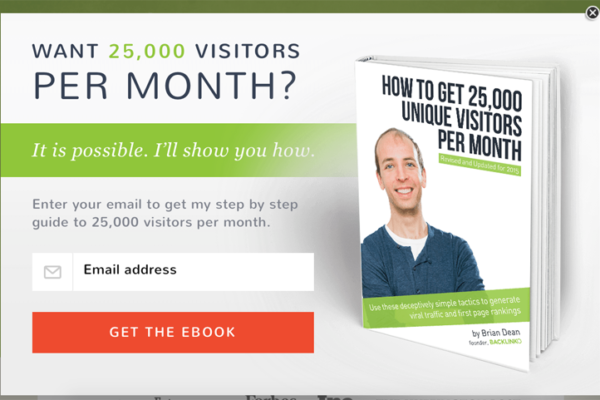 People will be more willing to give up their email address if they get something in return. Your lead magnet should be relevant to the topic of the post and your business. You can offer PDF guides, mini ebooks, or worksheets. Your readers will be able to get a taste of what you offer, and it'll be easier to sell to them in the future.
In conclusion
Don't write average content on the internet just as an SEO tactic to get organic traffic, write content that will actually sell for you. If you create content that generates inbound leads by following these tips, your content can make money for you anywhere in the world, at any time of day, while you sit back and focus on other areas of your business.
Syed Balkhi is an award-winning entrepreneur and co-founder of OptinMonster, a powerful conversion optimization software. He is also the founder of Awesome Motive the company behind several popular small business software that collectively powers over 3 million websites and serves billions of page views every month.