Our online world is becoming increasingly visual and increasingly automated, and marketers are responding accordingly.
Thanks to industry giants and innovators like Google, Apple, and Facebook, marketing teams have a whole new toolbox for experimenting with things like automation, video, augmented reality, and more.
Keep an eye out for these four digital marketing trends in 2019.
1. Augmented reality is taking over the marketing mainstream
We'll see even more clever, more sophisticated applications of virtual and augmented reality technology in 2018. By 2021, VR and AR traffic will increase to 20 times what it was in 2016, according to research from Cisco.
Adventurous brands are already experimenting with AR-enhanced shopping experiences. IKEA rolled out its virtual catalog back in 2013, allowing customers to place virtual furniture in their homes using IKEA's mobile app before purchasing. Yelp's Monocle feature, first launched in 2009, lets users see nearby businesses' ratings and reviews through their phone's camera.
As more and more AR development tools become available to the masses, like Apple's ARKit, expect to see even smaller businesses experimenting with AR-enhanced marketing campaigns.
2. Visual search is changing how customers learn about your business
Search technology is finally catching up to users' demand for a search engine that accommodates both text and image queries. These advances in visual search will change where and how customers encounter your business and its products, and marketers will have to be ready.
Pinterest has already become a powerful platform for product discovery thanks to its Lens feature. With Pinterest Lens, users can snap a photo of an item to uncover where to purchase it online, find similar items, or view pinboards of complementary items curated by other Pinterest users—a valuable opportunity for marketers to get their products in front of prospective customers without relying on paid advertising.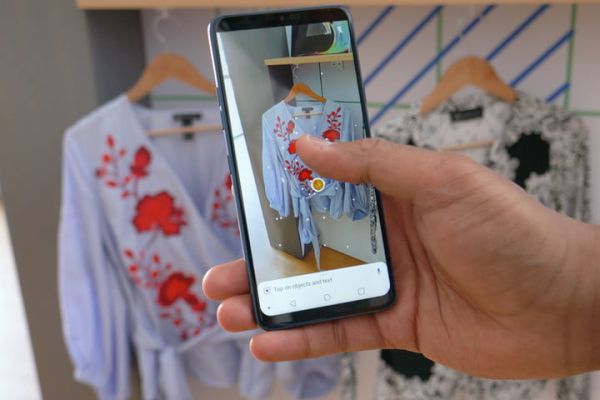 Amazon's CamFind also helps shoppers locate a real-world item in Amazon's massive inventory by snapping a photo. Google, too, has doubled-down on developing its visual search technology—Google Lens, which debuted in late 2017, will turn users' phone cameras into search tools.
Thanks to visual search, marketers will have even more opportunities to draw prospective customers' eye and match them with the perfect product.
3. Live video is a content marketer's best friend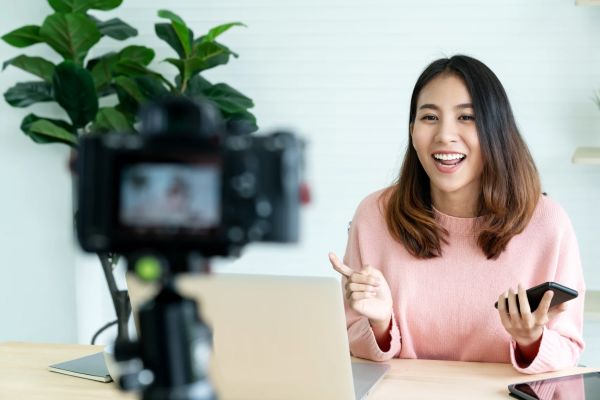 Live streaming video has become an essential part of nearly every major social platform, and its popularity shows no signs of slowing. By 2021, live streaming video traffic will have grown 15-fold, according to research from Cisco.
Live video has opened the door for companies to reveal the personal, un-edited face behind their brand. Viewers don't just tolerate candidness in live video content—they expect it, and embrace it.
Whether it's a behind-the-scenes look at life in the office or a virtual launch party, live video humanizes your brand and builds trust with your audience in ways more polished and produced content never could, and its immediacy keeps your audience watching.
Now that Facebook, YouTube, Instagram, and others have launched their own live streaming video features, it's never been easier for businesses of every size to make live video a part of their marketing strategy.
4. Voice assistants are changing SEO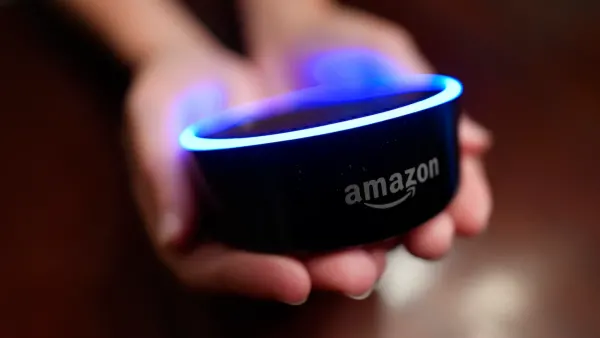 Image source: Gizmodo
Today, it seems all the big-name brands (Amazon, Google, Apple. Microsoft, etc.) have a stake in the AI-powered voice assistant game. As voice-assisted devices like Amazon's Echo and Google Home gain more and more traction as standard, in-home technology devices, businesses need to be sure their websites are fully optimized for voice-search. After all, 71% of voice assitant owners prefer to use them for online searches (i.e. "What temperature do I bake salmon at?"), and half of all online searches will be by voice by 2020.
To learn more about how to optimize your own website for voice search, check out our blog post, 7 ways to make voice search work for your business.
Consumers are changing their minds about when and how they want to hear from brands. They're demanding richer, more streamlined customer experiences and even more transparency from brands. Watch these trends, marketers—2019 is well on its way to being an eventful year for digital marketing.
Meredith Wood is the Editor-in-Chief and VP of Marketing at Fundera a marketplace for small business financial solutions. Specializing in financial advice for small business owners, Meredith is a current and past contributor to Yahoo!, Amex OPEN Forum, Fox Business, SCORE, AllBusiness and more.
As a content creator and blog manager for Keap, Jennifer enjoys writing and editing educational and actionable content for small business owners blazing their own paths. When she's not creating or editing content for Keap, she spends her time wrangling the chaos that is two mini humans (aka her kids), cheering on the 8-time World Series Champion San Francisco Giants, and hiking the hills of Northern California.