Contrary to popular belief, creating a website from scratch doesn't require advanced skills in HTML or CSS. While these programming languages are definitely used in making a website, there are a lot of tools that you can use without any knowledge or experience in programming.
To be able to create a website, here's a 5-part strategy that you can employ:
1. The 5 Ws
Understanding how to make a website in 2019 requires at least a basic knowledge of the fundamentals of website creation. As in any problem-solving situation, you have to establish the 5 Ws: What, Why, Who, When, and Where.
• WHAT kind of product/service are you offering?
• WHY do you want to provide such products and services?
• WHO is your target audience?
• WHEN do you need it available?
• WHERE will your website content, services, and products be accessible?
Once you have clear and concise answers for the questions above, you can then proceed to your next step.
Whether your main intention is to sell products/services or just to get people to visit your website (e.g. your website earns through ad space alone), your overall strategy should be geared toward getting people to visit your website – which brings us to the next part.
2. The how
After answering the 5 Ws, you should get an idea of how your business could benefit from the website, so by now you should also have clear-cut goals. In any case, the main goal of having a website is simply just having your products/services out there for anyone to access. But people will not visit your website if they're not aware that it exists.
With this, here are some of the more popular (and free) ways to get people to visit your website in 2019.
• Word of mouth
An often overlooked but among the easiest ways to get the word around, telling the people around you about your website should earn you more than a couple of visits and could start the ball rolling.
• Social media
Setting up your social media accounts (Facebook, Twitter, Instagram, etc.) could get potential visitors even before you launch your website. This is 1 of the most cost-effective strategies because it requires no sign-up fees – you simply have to open social media accounts and create a buzz for your website by constantly and consistently posting relevant content.
• SEO optimization
To make your website appear among the top results in online searches, you can use strategic keywords through SEO optimization.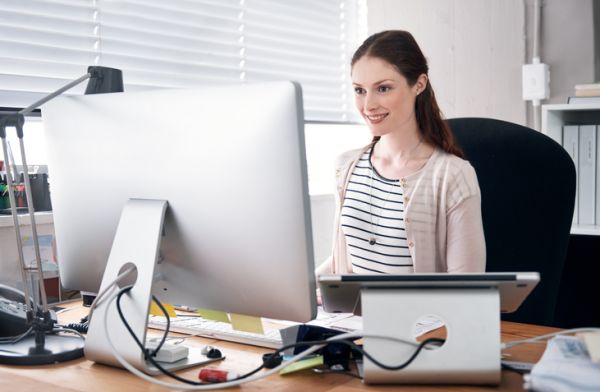 3. The how much
Getting people to visit your website can be done without spending anything, but if you really want to boost your website's popularity, then consider including a marketing strategy in your budget.
Some entrepreneurs fail to understand that the total cost of the website is not just based on how much you spend on the domain name or hosting – there are various hidden costs that you should consider when setting a budget for your website. Here are the most basic costs to consider:
• General
If you plan to get professional services, such as a graphic designer or an SEO specialist, you should keep those costs in mind when setting your budget.
• Design
Keep in mind, designing it on your own might require you to buy software, tools, or media (images, videos, etc.).
• Domain and hosting
There are plenty of domain and hosting services available nowadays, so it will help if you can check and compare those prices.
• Email plans
Service providers can give you the option to have email services associated to your website so you can have the email address (e.g., admin or customer services) the same as your domain name, which gives your website a more professional image.
• Marketing
Costs for marketing tools, such as pay-per-click advertisements, should not be overlooked as these tools can eventually earn you better profit in the long run.
4. Design strategy
A good-looking and enticing website will ensure that your target audience will visit and interact with it the way you want it to. Whether you want the audience to click on a video or get it to put something in the cart, you have to know what your website design strategy should be.
• Content
Relevant and useful content is always your main priority, as this ensures that website visitors will stay on your page.
• Layout
A good rule of thumb is to keep your layout clean and simple; the user interface should be easy to understand so that anyone who visits your website could easily find what they're looking for. Figure out where certain images should go, where you would like to put "add to cart" buttons, what kind of font to use for your heading and main content, or how important information will appear on your pages.
• Information gathering
While the 2 main parts of your website are content and layout, you should also keep in mind that information is 1 of the most valuable resources in any type of business. As such, consider incorporating forms (like surveys or sign-up forms) for your visitors so they can also share information that you could keep (remember to check applicable laws on this, though).
There is nothing better than a happy customer that talks about your business. How do you know they are happy? Just ask. Here are some stats that will give you the push you need to do just that. https://t.co/UnJ7fWeCwx pic.twitter.com/rRNqlaKl93

— Keap (@KeapGrowing) October 12, 2019
5. Going online
Launching your website can be as simple as a click of a button, especially if you are using a complete package from providers like GoDaddy. Once you are online, the success metrics for your website varies depending on the goals you have set. But all in all, you should monitor how well it's performing so you will know how to improve it.
Among the main metrics that you should look for are page views, search keywords, bounce rate, demographics, pages per visit, conversion rates, and traffic sources. You could use free tools such as Google Analytics to measure your website's success.
With the various resources you could find online in 2019, setting up and launching a website should be convenient enough that any beginner could have a website in no time. For a complete tutorial, check this extensive step-by-step guide on how to create a website.