You need the permission of your audience to send them emails. And to do that, you need to grow your subscriber base. There's no way around this!
That's why you need to put in time and effort to build your email list. You can do this in a bunch of ways through your website, blog and social media channels.
One stimulant in this journey to grow your email list is a 'freebie' you can give to potential subscribers to excite them about joining your list. When they get something of value for free, they feel valued, validated and have a reason to be part of your tribe.
In this blog, we'll provide a list of marketing freebies you can use to grow your list and up your email marketing game. Let's begin!
1. Online master class
You can offer a free virtual class to your prospects where you teach the content that's of interest to them. One company that's doing this well is Mindvalley. It's a personal development eLearning company that aggressively markets its master classes on YouTube, as you can see in the image below: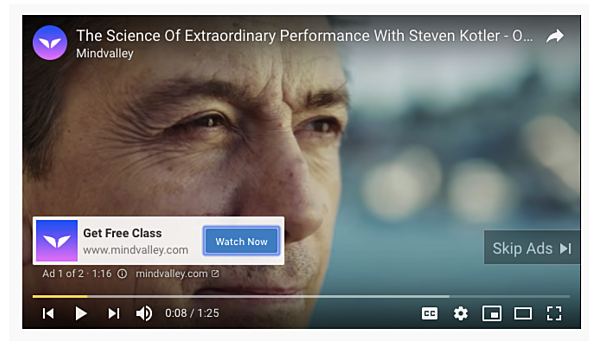 Source
When you click on the 'watch now' button above, you land on the following page: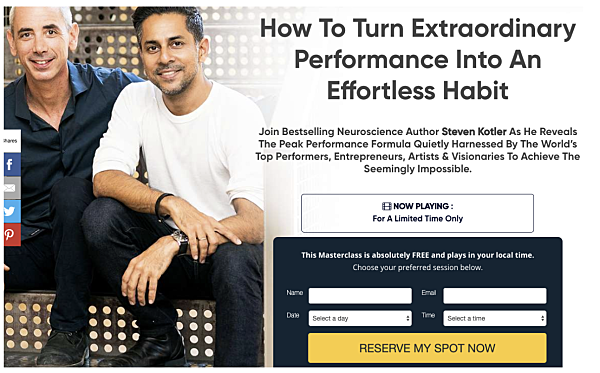 Source
The landing page clearly asks for the email address, as well as permission to send more emails to the person signing up for the class, as is explicitly stated in the image below:
Source
This shows that signing up for the class means that the user is automatically becoming a subscriber of their blog, helping Mindvalley grow its email list.
2. Audio file download
You need to keep in mind that some people are auditory learners. For them, an audio book is an easily digestible content format.
Listening to an audiobook can be done while your users are driving or on the train to work. It's easy!
With so much uncertainty around the world at this time, small businesses need solutions more than ever. Keap is here to help with free daily webinars, a fund to help small businesses, and daily "Office Hours" with experts. https://t.co/3SlZ1LJhZh pic.twitter.com/zAn1xdicHP

— Keap (@KeapGrowing) April 1, 2020
3. Free subscription
No matter what you're selling, if you offered your users a free trial, they'd feel more confident about making the purchase with you.
If you provided a free subscription to your product, or paid content, when users are signing up to your blog with their email, you could win their trust big time. It not only brings these users onto your email list, it also makes them understand your product better.
Most content-based subscription companies, including Apple Music, and SaaS companies have used this tactic of providing a free trial to their services, letting them communicate with their customers via email, further solidifying the relationship.
4. Case studies
Your future customers love real proof that your products and services are effective. A case study is a great way to communicate the substance behind your offering, while also attracting people to sign up to your email list.
We recommend sharing real world insights in downloadable case studies. You can do this in whichever format your audience likes best. Your case study could be an infographic, an ebook, or a whitepaper that gives your readers and subscribers the chance to learn from someone's experience.
5. Live coaching call
You can offer your users a free coaching call, if you're in the coaching business. Wellbeing Coaches does this quite well by making their free coaching call look like a product you're buying for $0. Then at check out, users can leave their email address and sign up to the newsletter, as you can see in the following two images: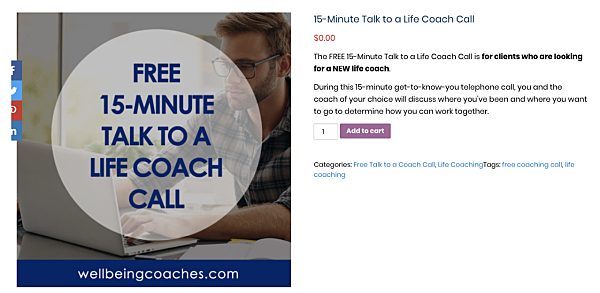 Source
Then at checkout: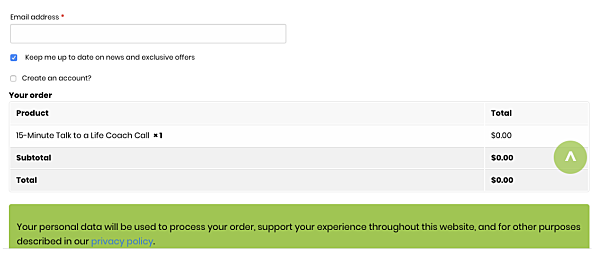 Source
Notice how the 'keep me updated on news and exclusive offers' option is automatically ticked in the image above. That's how they get permission to put the user on the email list.
Final thoughts
Apart from the above five ways, you can get super creative about the freebies you want to create to grow your email list. You could give discounts off your products, make interactive quizzes or games, or provide free samples, ebooks, templates, or online courses.
Remember that just because you're providing something for free, doesn't mean you should underestimate its value. Your users and email subscribers must receive real value, to give you their email address, because every email address you add to your list is priceless!
About the author
Ryan Gould is the Vice President of Strategy and Marketing Services for Elevation Marketing. From legacy Fortune 100 institutions to inventive start-ups, Ryan brings extensive experience with a wide range of B2B clients. He skillfully architects and manages the delivery of integrated marketing programs, and believes strongly in strategy, not just tactics, that effectively aligns sales and marketing teams within organizations. Find him on LinkedIn.