The past few years marked a drastic change for industries around the world as the benefits of tech innovation became undeniable in an ever-changing world.
No industry has been spared, which is how financial advisors have found themselves turning to email marketing campaigns. With in-person marketing slowly stepping back in the marketing landscape, drip campaigns in email marketing have become one of the most effective ways to educate and inform your prospects about your services from afar. Email marketing is still one of the most successful mediums of communication, with an average ROI of $45 expected for every $1 spent on email marketing.
So what do financial advisors stand to gain from drip marketing?
Let's take a closer look.
Let prospects take action immediately
After a prospect requests information about your firm, they may forget that they came in contact with your financial advising business at all or may not be quite ready to move forward.
Using sales and marketing automation software like Keap, you can use drip campaigns to maintain continuous communication with these contacts—sending emails on a schedule to a targeted segment of your prospect base.
As a result, you encourage potential clients to take immediate action directly from their email inbox. This is also the perfect opportunity for you to start fostering a relationship with leads at various stages of your sales funnel.
For example, let's say a new lead downloads an information pack, which creates a record in your Customer Relationship Management (CRM) software. Marketing automation then triggers the start of an email drip campaign, sending a pre-qualification survey email to discover the lead's current financial position and goals. Up next is a series of emails containing educational content focused on their areas of opportunity, including a call to action to schedule an initial call with an advisor. This drip campaign runs seamlessly in the background, converting leads into clients.
Provide prospects with relevant content
Providing your prospects with relevant content can build their trust and establish your brand as an industry expert. For example, your audience may include retirees or those who underwent drastic job changes recently.
You can run a social media campaign that prompts these audiences to download a whitepaper for more information and tips on financial management. This whitepaper can be pushed as gated content, prompting audiences to provide their contact information—like their phone number or email address—in exchange for your value-added content.
Your value pushes are only just beginning once you've finished this initial step. You need to keep sending them content, education, and news that suits their challenges, concerns, and needs.
Continuous communication and building trust by sharing value-added content can improve the chances of them reaching out to your firm for advisory services when they are ready.
By sending your prospects these emails consistently, you can establish yourself as an authority in the financial industry that your prospects can trust for accurate details about the financial trends that matter most to them, as well as for education and information that helps them with their interests and goals.
Boost client engagement and loyalty
Because the financial literacy content you share through drip campaigns is valuable, relevant, and caters to the specific niche interests of your prospects, they are more likely to stay engaged with your communication.
Emails triggered based on user actions, for example, have a better chance of getting a response because they add a personal touch to your interactions. With the right data and systems, you can send a series of emails to new subscribers/clients designed to get them up to speed on your processes, services, and how you can help them.
With automated drip campaigns providing consistent opportunities to connect with your lead base, you can also reach out to inactive contacts, providing them with specific content to spark re-engagement.
Increase client retention, up-selling, and cross-selling
When you bring a new client on, a drip campaign can facilitate a streamlined onboarding process. Your welcome email series guides the client to complete initial paperwork, stepping them through the process. You can include consultation booking links in the emails at just the right times so your new client can easily schedule appointments for creating and finalizing their financial plan.
But, your communications with a client should never end with a sale or a conversion—instead, you can use a sale as a starting point to develop a better relationship with each client.
Whether you're aiming to drive them towards a repeat purchase or want them to recommend your firm to friends and family, a drip marketing campaign is an effective way to send automated emails that support your goals.
The good news is, the more you communicate with your clients and the more your shared content solves their problems, the more likely they are to remain your loyal customers.
This means you will not only be accelerating your sales cycle, but also improving your opportunities for up-selling and cross-selling.
Drip marketing for financial advisors: spend less and sell more
The world of finance is an evolving one, and the landscape has become even more unpredictable in recent years. Your audience expects more than just high-quality services—they expect updates, guidance, and support that will help them navigate through uncertainty.
Switching to drip marketing gives you the perfect touchpoints to meet unique client demands without missing a beat. Start boosting brand awareness among your audience, nurturing your leads, and maintaining a strong and engaging relationship that garners client retention for a competitive edge.
Want to give drip marketing a try? Sign up for a 14-day free trial of Keap's sales and marketing automation software now.
---
About the Author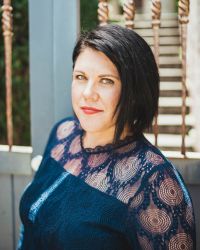 Crystelle Topatan is a businesswoman, entrepreneur, educator, and one of Australia's leading sales and marketing automation strategists. She has over 20 years of experience in marketing and events throughout Australia. Crystelle is also the CEO and Founder of Launchy—a sales, marketing, and business process automation agency that provides automation consulting, coaching, and implementation support.