Whether it's a viral cat compilation on YouTube, a DIY plumbing tutorial, or a product review on TikTok — if a person is searching for it, they can find a video about it. And more people are opting to consume videos above other forms of content than ever before.
In fact, a survey by Wyzowl revealed that 96% of people look to video content when they want to learn about a company's product or service. This stat alone speaks to why it's so crucial for small businesses to include video in their marketing strategies, but that's a lot easier said than done — or is it?
Dusey Van Dusen, Keap's Media Production Lead and in-house expert on all things cameras and audio, recently sat down to explain the top three ways you and your team can level up your videos to create professional, high-quality content. The best part? It's not as complicated (or as expensive) as it may seem.
We've broken down Dusey's top three tips below, but what better way to learn about creating high-quality videos than to watch one? Skim through the list below, then watch Dusey's entire video to get all the details on how to make a professional video that can attract leads and convert them into customers.
1. Improve your audio
Many people assume upgrading their camera is the first step toward improving video quality, but Dusey's expert advice says otherwise. In reality, what your audience hears is more important than what they see. That's why finding the best microphone for video recording should be your top priority. Dusey details three quality microphones so you can pick the option that fits your desired aesthetic and your budget:
Desktop Mics: Look and sound like a professional podcaster
Shure MV7 USB
Yeti USB Mic
Wireless Mics: A more discreet option that doesn't sacrifice sound quality
Rode Wireless Go 2
DJI Mic
Wired earbuds: An affordable microphone you may already have
Earpods (3.5mm, Lightning, & USB C)
Along with a top-notch microphone, you'll also want to take into account how you're speaking into it, where it's placed, and any reverberation that could result from the room you're filming in. These are simple adjustments you can make in minutes that will make huge differences in your audio quality.
2. Perfect your lighting and background
The right lighting and background techniques are the low-hanging fruit of creating better video content. You and your team can easily implement Dusey's tips without spending a huge chunk of your budget (or possibly without spending anything at all). Below are a few to keep in mind:
Generally speaking, the more light you have, the better your video will appear
Film near a window with natural, low-intensity lighting
Ensure your subject doesn't blend into the background
Tidy up anything in the camera's frame that your viewers could see and get distracted by
Put a bit of space between your subject and their backdrop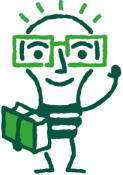 Looking for a more advanced solution?
Try out a three-point lighting setup featuring a key, fill and edge light. Watch Dusey's video for details on the intensity, size and placement of these lights and how they work to enhance your subject.
Dusey's lighting picks:
Studio lighting kit with three standing lights
Desk-mounted lights
3. Choose the right camera
This is the moment you've been waiting for: It's time to talk cameras. Before you start shopping for the best equipment, Dusey stresses to begin with adjusting your audio, lighting and background. Why? Because after you do that, you might not even need to invest in a fancy, new camera. However, if you have the budget and decide you want to improve the clarity of your videos even more, here are a few suggestions:
Consider getting a camera that has a shallow depth of field so you can blur your background while keeping your subject in focus
Opt for a camera that plugs into your computer, like a webcam. This way, your recorded content will automatically be uploaded
If you have an iPhone, buy a stand and use the rear-facing camera to record your videos. This is how to make your iPhone videos look professional and stand out like they were filmed using a professional video camera. The same advice goes for Androids, or really any cellphone with a high-quality, back-facing camera
Camera products and resources:
Mirrorless camera
Webcam recommendations
How to use your iPhone's continuity camera
DroidCam
About the author
Dusey is Keap's Media Production Lead and has 20 years of multimedia experience, with a focus on photography and video production and a love for producing podcasts. With a BS in psychology and previous experience working for tech companies like Apple, he's constantly seeking new ways to bring humanity and technology together to create compelling stories. When not spreading the small business love with Keap, Dusey hops from hobby to hobby, like hammock camping and backpacking with his family, going SCUBA diving, playing D&D, board games and video games, making sushi, sword fighting and photography.