Have you ever found yourself staring at a blank document at a loss for words? If your answer is yes, you're not alone. We've all struggled to craft the perfect copy to put on the page at one time or another. The writing process can be especially hard for business owners and their teams due to the sheer amount of content that needs to be produced.
Blog posts, landing pages, emails and text messages all play a vital role in attracting leads to your business and providing value to customers, but they each require time and effort to write. Fortunately, AI for content creation can help you check off every writing project on your list and make it possible for you to create more quality content more quickly than ever before.
If you're ready to harness the power of AI for your business and craft content that converts, check out the replay of our recent Level Up with Keap event. Sarah Watz, CEO of Business Heroes and AI expert, joined September's Level Up event to chat about all things AI and share her wisdom on:
The benefits of using AI in your business
Common misconceptions associated with AI
How to train AI to best serve your company and your customers
Tools you need to get started
Sarah's expert advice will get you excited about the possibilities of AI, but the first step is to understand what exactly this technology is.
What is AI?
Artificial intelligence has been around for years, but most people began to take note of it and consider how they could use it in November 2022, when ChatGPT was released.
Tools like ChatGPT are forms of generative artificial intelligence, but they are more commonly known as AI for content creation. With this type of artificial intelligence, you can submit prompts, instructions and questions, and the software will craft a well-written response in return.
Benefits of using AI for content creation in your business
Sarah's AI journey was born from the need to bounce ideas off someone when writer's block struck. AI delivered that solution and so much more, helping Sarah level up her business and streamline her copywriting processes.
Specifically, AI has enabled Sarah to:
Drastically decrease the amount of time she spends brainstorming and writing content for her audience
Enhance past content by notifying her of any gaps or ways to make her writing stronger
Overcome mental roadblocks when she struggles to develop and execute ideas
Conduct accurate, efficient keyword searches so her business can rank higher on search engine results
Analyze and understand complex reports for her emails and other digital campaigns
The benefits of using an AI content generator go deeper than just handing off your writing tasks to a robot. Adding AI to your toolkit is like hiring an expert copywriter who will grow to know your business inside and out. If you're looking to benefit from AI the same way Sarah has, read on for her tips on getting started.
Common misconceptions
At first, the world was in awe over AI tools for content creation, like ChatGPT and Jasper. But slowly, people began noticing some downfalls of the software, which quickly snowballed into two main misconceptions:
AI tools are nothing more than a source of generic, uninspired content
AI-generated content lacks a personal touch and relevance to a business's unique context
These fears and hesitations around AI are understandable, especially when a person is first dipping their toe into using it to generate content, but there's more to the software than meets the eye. These assumptions about ChatGPT, Jasper and other AI technologies "point to an understanding gap about how these tools really work," Sarah explains.
Sarah goes on to detail how AI is not inherently impersonal or generic — it just needs the correct training.
3 ways to train AI tools for content creation
AI has an incredible wealth of knowledge, and although it may seem ready to hit the ground running for your business, there's some work that needs to happen first. Just like a new employee, AI needs training to learn your business, mission and brand voice.
"I think about AI as my coworkers," says Sarah. "With my team, I trained them on everything — what we do, our customer journey, what makes us stand out and how we attract people… The way to train AI works exactly the same."
In order to get the most out of the software and generate engaging, brand-specific content, you have to teach AI about your business. Sarah provides a roadmap to doing this with three easy steps:
1. Set the stage and give it context
First and foremost, you need an account on the AI platform you choose. Spend time researching different options, such as ChatGPT and Jasper, and decide which one you prefer. Then, sign up for an account so the tool can start learning and remembering details about your business.
Once you have an account, Sarah instructs new users to dive right in. "Initiate a new chat — think of this chat as an onboarding session with your new AI team member," Sarah explains.
She suggests starting this onboarding process by telling the chat the role you'd like it to fulfill. For example, Sarah actually names her chats in ChatGPT and tells each one who they are, their job title, role responsibilities and their personality. All of these factors will depend on what content you want that specific AI chat to produce. You'll also want to tell your chat about your brand's tone and writing style. As you go through this process, you're "moving away from the generic AI responses to the 'person' you're going to work and co-create things with," Sarah says.
If you need help formulating this first message, use Sarah's chat outline. All you have to do is fill in the gaps with details related to your business and writing goals:
"Your name is [assign a name to your chat], and you're my [insert job title]. You're going to help me do [list of job responsibilities]. Your personality is [include qualities that you want to shape your writing, i.e., persuasive, quirky, humble]."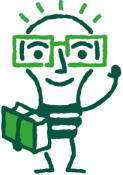 Pro tip
Sarah recommends starting a new AI chat for each category of writing tasks. She has an AI chat that writes PR materials, one that writes training content, and another one specifically dedicated to social media writing. Keeping chats separate ensures you get the specific tone and information you're looking for without having to retrain the chat with every new task.
2. Teach AI about your company
At this point, your AI software has no idea about the intricacies of your business, so it's time to teach it about your company as if they're a new hire. Sarah suggests starting with the basics.
Give your AI chat a crash course and talk about the ins and outs of your business. Below are some details you should include:
Who your ideal customer is
Your customer journey
What you're offering
Why people do and don't buy from you
The results people can get from your product or services
Testimonials from current customers
Feeding your AI chat this information will provide the framework it needs to start creating relevant, effective copy that seamlessly aligns with your business.
3. Start assigning tasks for AI to complete
Once your AI is trained on the basics, the fun begins. You can start sending assignments to the chat, and AI will complete them using its vast repertoire of knowledge and specific insights about your business. The more tasks you give your AI assistant, the more it will continue learning.
Sarah cautions users against sending AI a prompt and editing its response in a separate document. "You should stay in the chat because now you're co-creating with your new AI team member, and like a new employee, you can have a lot of back-and-forth before they understand how it works," Sarah explains. As you work in tandem with AI, eventually the chat will be able to perform work with fewer edits each time.
A great way to jump in and assign content is by asking AI to create a 12-week content plan. Instruct the chat to send you 12 blog post ideas on different topics relating to your industry. With the 12 responses you get back in the chat, tell AI what you do and don't like about them. For example, if you don't like a word it used, have it exchange it for a different one. Then, once you have 12 solid content ideas, ask AI to write a blog outline for one of them.
Don't be afraid to get specific with your chat. That's how it will learn and become an even more powerful writing tool for your business.
Tools to get you started
After all the tips you just learned, you're probably itching to get started. If you haven't already found an AI platform to work with, don't panic. There are plenty of free AI tools for content creation. Sarah's recommendation? ChatGPT by OpenAI. She uses this software every day to help her write the content her business needs — from social media posts and email headlines to long-form training articles and blog posts.
"Imagine having an expert, a collaborator who never tires, is always available and consistently delivers top-quality work," Sarah says. "That's what an AI tool like ChatGPT is like once it's properly trained."
ChatGPT is free to sign up for, but you can also opt for the paid version if you'd like access to plugins.
Your personal content assistant
If you're a Keap user, you have an AI Content Assistant right at your fingertips. All Keap editions come with a built-in content generator that can help you write copy directly within the app as you're building marketing automations.
This feature includes the capabilities of other AI writing assistants, but it was built based on over 20 years of work with entrepreneurs. This means it's designed to serve small business content needs — no training required. Keap's Content Assistant can help you:
Write engaging copy for landing pages
Craft catchy text messages
Develop personalized customer follow-up
Generate compelling sales emails
Draft clever social media posts
Ready, set, write!
Your content journey doesn't have to be difficult — AI can help you and your team the same way it's helped Sarah. Get started implementing Sarah's tips today and let AI do the heavy lifting of content production for you and your team.
If you're looking to scale your business with an AI content assistant, CRM for small business and marketing automation software, sign up for your free trial of Keap today.
Learn more about AI for content creation from Sarah Watz by checking out the replay of our entire Level Up with Keap event below.