Are you still asking yourself, "What's the point of LinkedIn?" or "How do I use LinkedIn?" Don't worry, you're not alone. Many people assume the only use for LinkedIn is to look for a new job.
That may have been the case when the site launched in 2003, offering essentially an online version of your resume, but no longer. These days, people are using LinkedIn for business purposes like building relationships with like-minded professionals, staying up-to-date with industry trends and uncovering new leads who could become customers.
Yet only half of small business owners surveyed in the Keap Small Business Market Research Sales & Marketing Report said they use LinkedIn—perhaps because they don't realize how much the network has grown.
LinkedIn is the world's largest professional network, recently crossing the threshold of 500 million users worldwide. More and more, LinkedIn is becoming a sales and marketing platform in addition to a hiring tool.
If you're thinking it's time for you to join in, here is how to become the ultimate user and make LinkedIn more effective for you and your business:
Complete your company and personal profiles.
Don't think that because your business is small it doesn't need a profile page on LinkedIn. Company profiles on the site, called Company Pages, rank highly in search results, so simply having one that lists basic information about your business is useful. As a bonus, LinkedIn provides data on Company Pages—like demographic information about your followers and metrics on each update you post—that can help you better understand your customers.
There's value in having a complete personal profile as well. You can show potential clients that there is indeed a person behind the curtain and give them reasons to consider you an expert in the field. Create an inspiring headline, upload a professional photo, and demonstrate your company's ethos with a powerful and well-worded biography. Add any SlideShare presentations, videos, published content, and infographics that can showcase your work experience. It's also a good idea to incorporate the keywords related to your business on both your company page and personal profile.
Make connections to find new, high-quality leads.
No one wants to hear a sales pitch on LinkedIn. But members do want to make connections, which can eventually lead to sales. Small business owners are using LinkedIn to find new leads and identify commonalities, allowing them to contact "warm" leads instead of making cold calls. You might message a prospect, mentioning shared connections or interests, showing interest in their company and offering help. It's called "social selling" and, according to LinkedIn, it's working. Social selling leaders have 45 percent more sales opportunities per quarter.
Maximizing your connections can save you time and connect you with the right prospects for your business. So how do you do it?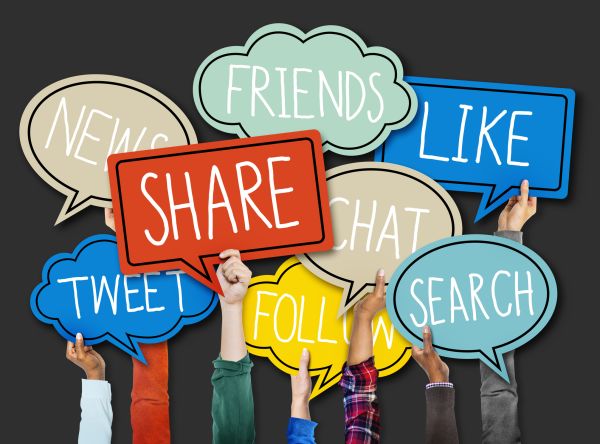 Under the "My Network" tab, you can import your email address book and select to whom you'd like to send connection requests. You'll also see "People you may know" suggestions on the same page. If you've explored those options and want to add more connections, go to a current connection's profile. Check out the "People Also Viewed" section for similar people. You can also connect with people who interact with you on LinkedIn or people you've met in person at conferences or meetups.
When you send the connection request, be sure to add a personalized note to increase your acceptances.
Join an industry group.
Engage in groups on LinkedIn to share your expertise, boost your credibility and expand your network further. Pick groups focused around a niche topic that is related to your industry. Join two to three groups and regularly interact in each to establish yourself as an expert resource. Find groups by searching topic keywords or by viewing one of your connections' profiles, scrolling down to their "groups" section and joining one they are a part of.
Engage with your budding network.
Don't let those new connections fall by the wayside. Nurture your relationships by participating in discussions, answering questions, liking, and commenting on the content in your newsfeed. LinkedIn is an engagement-driven platform, the more you engage, the more you appear and the greater your reach becomes.
Cultivate recommendations and endorsements.
Someone you used to work with a decade ago endorsed you on LinkedIn for "business strategy." What good does that do?
Endorsements and recommendations are the LinkedIn equivalent of testimonials. They are what your connections use to vouch for you and your skills — and they could help you win the business of a prospective client.
Recommendations are short, narrative descriptions of a person's performance and skills. To encourage recommendations from others, make the first move. Start by writing a recommendation for someone you respect. Don't rush through or give only general feedback. Instead, put some real thought into it, and people are sure to return the favor with recommendations that will add credibility to your profile.
Endorsements are even easier to give. With one click you verify that a connection has a given skill or proficiency. How to get more endorsements on LinkedIn? Same as above, it's best to give them to get them.
Search over 500 million professionals and ask for introductions.
Is it valuable to access a database of 500 million professionals, their contacts, companies, industries, employees, etc.? You bet! The search features of LinkedIn are by far the most valuable for small business owners. The advanced search allows you to search by keywords, geography, company name, industry, relationship, language, company size and seniority. That's what we call great demographic and firmographic segmentation, a.k.a. targeted marketing.
To demonstrate, let's say you are the owner of a small marketing agency. You know that you've seen the most success with clients in the computer software industry. Using the LinkedIn advanced search, you can create a search for any of your 2nd connections in the software industry in your metro area. (A 1st connection is someone you are directly connected with on LinkedIn; a 2nd connection is someone with whom you have a mutual connection.) Suppose this results in a list of 25 connections. You then narrow the list to just manager and owner titles. Now, you have a targeted marketing contact list of just 15 people. As a busy small business owner, you can save time by only researching and messaging the contacts/companies that are the best fit.
When you contact them, make sure to convey that you've done your homework and that you believe there's an opportunity to create mutual value. (See the "Messaging tips for LinkedIn" section below for tricks to sending successful messages.)
Position yourself as an expert by sharing and publishing content.
With their new visual focus, recent site redesigns, and updated mobile app, LinkedIn is becoming a versatile content platform.
Why should you post anything to LinkedIn, versus say Facebook? It's hard for company content to compete on Facebook, where users are logging in to see photos of babies and vacations, not necessarily updates from your business. On LinkedIn, people mean business, all the time.
Moreover, company content has a better chance of being seen on LinkedIn. According to the company, a status update typically reaches 20 percent of your followers. On Facebook, whose algorithm favors content from users over that from companies, that reach is more like 6 percent, according to research by the agency social@Ogilvy. That's why B2B marketers rely on LinkedIn for content more than any other channel, with 94 percent distributing content on the network.
Present yourself as an expert in your industry by sharing helpful articles consistently. Is creating content more your thing? LinkedIn allows you to publish your own posts, a great option if you don't yet have a blog up and running. (Check out some content ideas here.)
What types of content should you post to your Company Page? Share news, blog posts and industry articles that show off your company's expertise, and contribute to conversations with other users. And by using Targeted Updates or paid Sponsored Updates, you can ensure that your posts reach the exact type of customer you're aiming to attract.
Of course, the ultimate goal on any social platform is to move the user from your social page to your website. When you post on LinkedIn, don't forget to include a call-to-action that inspires the next step, like "Read the report," "Register now" or "View a demo." You can also invite your connections to connect more deeply with you by subscribing to your email list.
(Important note: Resist the urge to export your LinkedIn connections' email addresses and add them to your email marketing lists without their permission. This is not only an open invitation for increased spam complaints, but it negatively affects your business' reputation as well.)
After you post, remember to look at the data. LinkedIn gives useful insights into how many people are viewing each post, the length of life for each post, and reader demographics of the people who engage with your posts.
Messaging Tips for LinkedIn
Getting leads from LinkedIn is one thing, but you can also communicate with them directly through the site.
You can easily contact your connections through the "Messaging" tab at the top of every page or by clicking the blue "Message" button from a connection's profile. For people you aren't yet connected with, LinkedIn offers messaging through InMail. It requires a Premium subscription, which includes a number of credits depending on the subscription level you choose.
To get your messages read, try these handy hacks:
Catch their attention in the subject line.
A catchy subject line may be the difference between receiving a response and having your email languish in their inbox, or worse, get deleted without a glance. Regular messages don't have subject lines, so this only applies to InMail messages.
Keep the email short and sweet.
Time is precious and no one wants to waste time reading a 10 paragraph message from a random person on LinkedIn. Keep in mind: The ultimate goal of these LinkedIn messages isn't necessarily to get someone to agree to work with you, but rather to open the lines of communication so it can be discussed.
Personalize your message based on their profile
If you're sending out messages to people, you don't want to send the same generic one out to every person on your list. In fact, 48 percent of B2B decision makers won't even respond to your InMail if it's not personalized to them. Ideas include: a shared connection, interest, or alma mater.
There's no better way to get someone talking than to turn the conversation into one about them. Ask questions, refer to things they've mentioned in their profile, and make them feel special. A little personalized touch goes a long way.
Use the word "because."
As in, "I'm reaching out to you because …"
It's been proven that the mere existence of a stated reason for doing something caused a 55 percent increase in conversion rate.
End with a call-to-action.
Ask them to point you to the right person to speak with about a given thing, which is an easier decision for many people than actually saying yes.
Avoid sending on weekends.
Many people do not like to deal with work-related things on weekends. In fact, a LinkedIn message is 16 percent less likely to be openedon a Saturday than any other day of the week, so choose your days wisely.
How to tell if someone has read a LinkedIn message
LinkedIn does show "read receipts," but both people must have the setting turned on. Check your setting here.Note that this only applies to regular messages with your connections, not InMail messages.
Apps to Get Even More Out of LinkedIn
While LinkedIn is a powerful tool for driving new business on its own, there are ways that you can supercharge your efforts with additional applications and browser extensions. These are some of the most useful LinkedIn apps:
LinkedIn Sales Navigator
LinkedIn Sales Navigator is a Chrome browser extension from LinkedIn that connects with your Gmail. Whenever someone emails you, their LinkedIn profile pops up in a summary on the right side of your inbox. This is very handy for quickly researching leads, new people who have been added to an email chain, etc.
You can even trick the extension into revealing a person's email address, even if it's not visible on their LinkedIn profile. Just type your guess (based on their name and company's website) into a Gmail message. If the profile pops up, you know you have it right.
Pricing: Lite version is free, Premium version requires subscription to LinkedIn Sales Navigator ($64.99/month to $129.99/month)
Elink Pro
Elink Pro is the best-kept secret of any salesperson who is serious about LinkedIn. Here is how it works:
You install Elink Pro as a Chrome extension.
You build a search queue of your target customers.
You click "Play" within Elink Pro.
Over the next few hours, Elink Pro will visit up to 800 profiles of your target buyers.
A decent percentage of those individuals will see you pop up in their "Who's viewed your profile" section.
Several of those will add you as connections, message you or inquire about your services.
Pricing: Free Trial + $49 per month
TextExpander
Do you find yourself typing the same message snippets over and over to new connections or prospects? With TextExpander you can have all of your standard responses available in an instant by typing "shortcodes" that you choose. This is a great way to save time and speed up your efforts on LinkedIn.
Pricing: $3.33 per month
Key Takeaways
At the end of the day, social media is all about communicating with real people and forming real connections. Don't just sign up for LinkedIn because everyone is doing it. Do use these LinkedIn for business tips as valuable tools to establish your credibility, build relationships and generate sales leads.