If you're thinking of putting together a haphazard graphic for your social profile and mark the work done, think again. Twitter posts with photos get an average of 35% more retweets than those without them.
Buffer also confirms the same. Tweets with images get 150% more retweets than those without images. Visuals deliver the same results on other social networks as well. For instance, Facebook posts with photos see a 37% increase in engagement.
Considering the increased viewership that images accumulate on social media, it makes sense to invest in making graphics that attract attention. That doesn't mean you need to pair up with a professional design team to create awesome graphics. Instead, you can DIY your social media graphics.
But how would you make sure you aren't making amateur design mistakes? To save you from that, here is a list of some top tips for creating social media graphics your followers will love. Ready to make awesome graphics?
Let's dive in:
1. Have one goal for each graphic you create
Having a single goal means you send a single message to your viewers. Too many goals can clutter your design and confuse your audience.
The idea here is simple – a single goal is more likely to encourage your audience to take the action you desire. This explains why you should always limit yourself to one directive as you create a landing page, graphics, a course, and so on.
Broadly, your goal could fall into any of these categories:
Educating your audience about something
Entertaining your followers
Encouraging engagement or prompting action
Inspiring your followers with uplifting quotes
Once you've picked what your graphic's goal is going to be, note it down and keep it close when you design. This keeps you mindful, helping you create a graphic, which is focused on one idea and prompting people to fulfil that objective like in the example below: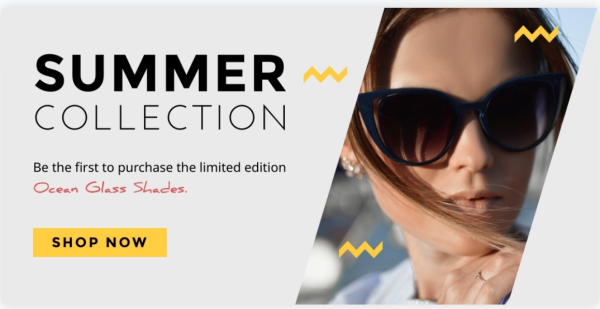 2. Work with templates for social media graphics
Using social media graphic templates serves two purposes – templates help maintain consistency in design and save you time.
What's more, if you don't have any experience creating graphics, templates can help you DIY the work by providing a bare bones design, which you can then customize per your needs.
But, where can you access these templates? You can get these from a good design tool that offers customizable templates for social media graphics. These are pre-designed templates that you can use for your social designs. But here's the interesting bit – you can change the template's color, font, and other design elements.
If you're looking to save more time, design your graphics in one sitting and then use any of the popular social media scheduling tools to pre-schedule your posts' publication on social media. This way, you wouldn't need to actively log in to post on social every single day.
3. Pay attention to the social media graphic's size
A very important design tip to keep in mind is the graphic's dimensions. All social networks from Facebook to LinkedIn to Instagram, have different uploading sizes.
This means when you create your social media graphics, you can't just go with a one-size-fits-all approach. Instead, you'll need to design graphics in sizes that are specific to the platform you're creating your design for.
In a design tool, like we discussed above, you get a pre-sized canvas and templates for social media visuals. For instance, there are separate templates for Instagram, Facebook, Pinterest, and other networks.

If you're starting from scratch though, keep these size recommendations in mind:
Facebook posts: 1,200 x 630 pixels
Twitter posts: 440 x 220 pixels (a 2:1 ratio)
Instagram posts: 1080 x 1080 pixels
LinkedIn posts: 104 x 736 pixels
4. Maintain consistent branding
Another not-to-miss tip for creating social media graphics is to keep consistency in mind. This means all your designs should align with a single theme, preferably with your visual branding.
Your visual branding or visual brand identity is the design style of your business. This includes the color scheme, fonts, and more. In each design you make — from designs you create for selling online courses to designs for your website and social — make sure you follow the same design elements.
Such consistency in design helps you in multiple ways. Moreover, it reflects professionalism. A hotchpotch of designs with one graphic in bright colors and another in subtle shades shows there's not much time that has gone into graphic design.
At the same time, consistent branding makes your business more memorable. Uniform visual identity means that a visitor looking at your content promotion designs on social can instantly recognize your website from knowing you on social media and vice versa.
5. Make sure your text is readable
A common design mistake is making designs that are attractive, but not legible.
Always remember that people on social media are mostly scrolling. A beautiful design is one way to stop them in their tracks. However, if the text in your design is not easy to read at a glance, you are likely to lose that person who paused to see what you had to offer.
So, what can you do to ensure your text is easy to scan? Three things:
Use a font that is easy to read. Some legible fonts include Georgia, Helvetica, Open Sans, and Proxima Nova, among others.
Use a readable font size. 15-16 points are ideal for the web. Of course, you can use a larger size, but use 15 points as the minimum in your graphics.
Make sure the font color is also readable. It's best to use dark-colored text with a light background and vice versa.
Another tip here, don't use more than three fonts in one design as shown in the example below. Doing so will leave your design looking amateur and cluttered.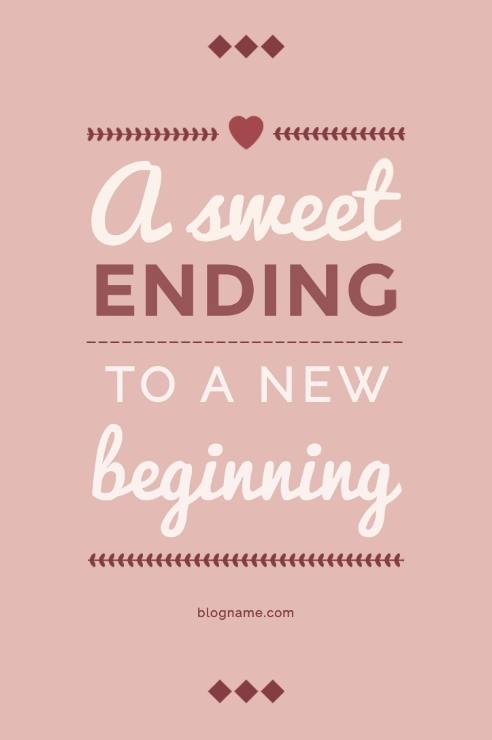 6. Remember: less is more
This applies to both the text you include in your design as well as the design itself. If you plan to include a lot of elements in your graphic, you'll likely end up with a design that's not easy on the eyes.
This is why you need to stick with the 'less is more' mantra when creating social media graphics. Make sure you include space (technically known as white space) between the text and other elements such as illustrations, shapes, and more that you add to your design like this graphic does: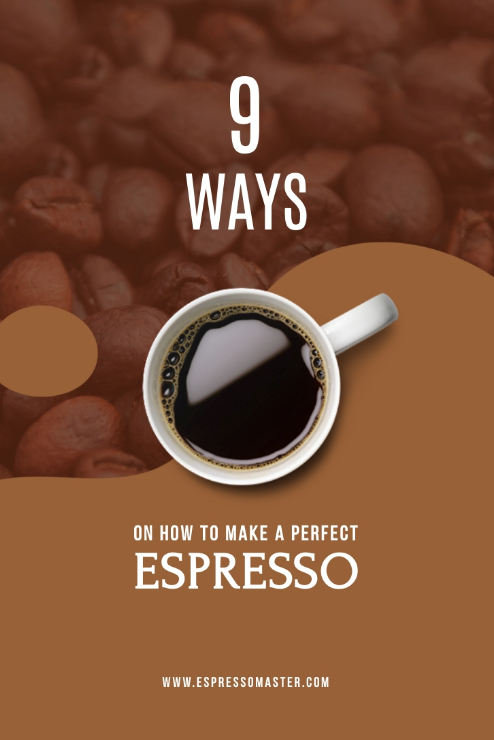 You should also use limited text, preferably, one-liners, in your graphics. This makes your design readable and easy to digest for those scrolling on social media.
7. Mix the types of graphics you use on social media
Sticking with one type of graphic can make things boring. In fact, it might even make your social feed almost too uniform. So, how do you overcome that? Simple – try your hand at different types of graphics.
Here are some of the best options you can try:
Charts and graphs
Infographics
Animated graphics
Text based graphics, for instance, quote cards
Let's say you sell fitness programs. For your social channel, you can easily make an animated graphic. Here's an idea: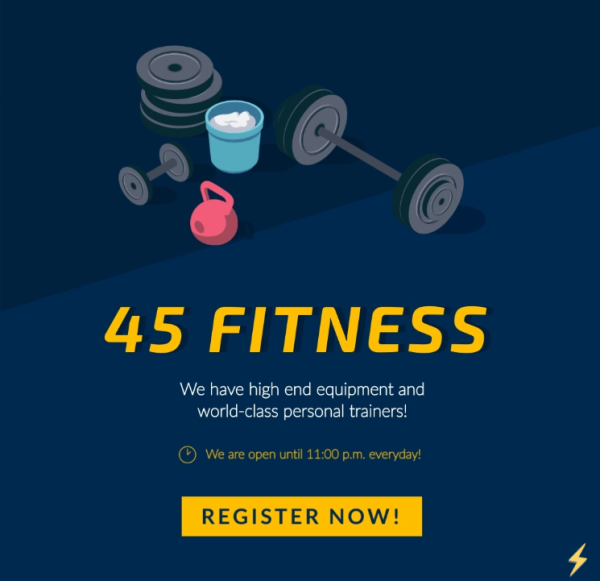 You can also add quote cards like this one to the mix: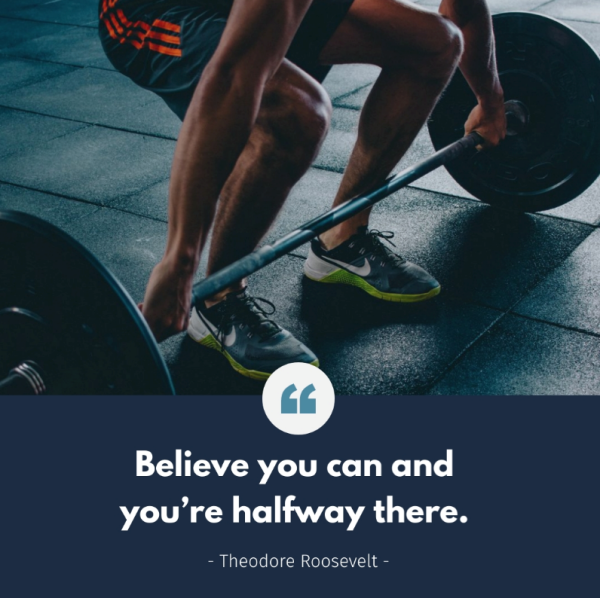 Summing it up
Designing stunning social media graphics that hold your followers' attention isn't a tough nut to crack. With the right design tool, things get even easier. One last nugget of advice: never compromise with the quality of the graphics you post online. You can get a lot of business from social media. But, for that to happen, focus on leaving a good impression on your audience.
Author bio:
Masooma Memon is a pizza-loving freelance writer for SaaS businesses like Visme. When she's not writing actionable blog posts, she has her head buried in a fantasy novel or business book.