Using social media to generate more leads? Bet you haven't considered using Pinterest yet.
Pinterest might have a sugary sweet reputation for helping moms find new recipes for the school bake sale, but it's also a deceptively awesome way of growing your mailing list and generating new leads. One of the major reasons for this is that it's such a popular search engine in its own right. It also has more than 250 million users and well over 175 billion pins. This makes it a potent weapon to rival the likes of Facebook and Instagram.
Sound too good to be true? Join us as we take a look at how to use Pinterest to grow your mailing list and generate leads.
Create a top-notch Pinterest profile
You'll find it hard to grow your mailing list via Pinterest if your profile isn't optimized.
For starters, you need to sign up for a Pinterest business account. Then, you'll need to add your business name and write a short bio that includes a couple of keywords. These keywords are what will help "pinners" find your profile. For example, if you're a digital marketing strategist, a keyword could be "digital marketing strategist."
You should also talk about your lead magnet in your bio, too (more about lead magnets below). Unfortunately, you can't add a link to your lead magnet because Pinterest doesn't allow it. But you can still promote it.
Make sure users understand your niche right away
When users click your pins and arrive on your website, it's really important that they understand what your niche is, instantly. If your niche is unclear, they will bail out.
First, pick a niche and stick to one main topic. Don't branch out, otherwise, your branding will be confused and you will alienate the very customers you want to appeal to.
Here are some tips
Your website's name
What's in a name? Sometimes, a lot, such as Smart Blogger and BackLinko. And sometimes not much, such as QuickSprout. If your name has literally nothing in common with your niche (like QuickSprout), you need to at least make sure you nail out next two tips.
Your taglineYour tagline briefly describes what it is that your business does. It has to be concise and to-the-point.
Your logoYour logo is a major brand identifier. It's what breeds trust, familiarity, and confidence in your brand, and it helps to give people an insight into what your niche is. When creating your logo, make sure you understand your business's "why" and its core values.
Nail your landing page and lead magnet
What's the purpose of a landing page? It's to convert people. The idea here is that you send people from Pinterest to your landing page with the aim of converting them into customers. It's simple enough, but the magic is in the lead magnet.
A lead magnet is essentially an ethical bribe. It's when you swap something in exchange for something else. In this instance, you'll be giving away something of value for free (i.e. an ebook, exclusive tutorial or recipe, etc.) in exchange for your leads email address.
In other words, it's a great way to make sure your visitors from Pinterest aren't lost forever. Without an optimized landing page and an awesome lead magnet, you won't be able to use Pinterest to grow your mailing list.
Here are some tips
Write a killer headlineYour headline needs to be short, compelling and enticing. It also needs to make good on the promise made in the pin that first brought people here.
Write killer copy, tooYour body copy needs to build on the promises outlined in your pin and your headline. Outline the benefits via engaging copy that keeps people reading.
Make one offerYour call-to-action (CTA) shouldn't make more than one offer. If it does, it will just confuse and distract people. Make your offer clear and direct.
**Make your CTA stand out **Use separate colors for your CTA from the rest of your landing page so that it stands out.
Pick the right imageIt's always endearing to use an image of you smiling. Alternatively, you could add an image of someone using your product (and enjoying it), or you could use a metaphorical image. For example, if one of the benefits of your product or service is improved teamwork, why not upload an image that represents teamwork?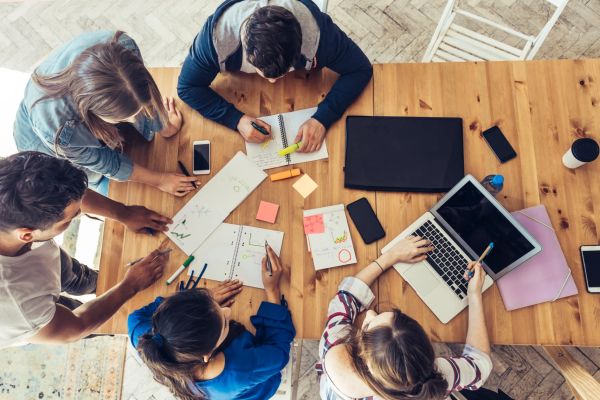 Add social proofNothing pushes someone to a conversion quite like a piece of good ol' social proof. Consider adding a customer testimonial (or two) to your landing page.
Create numerous landing pagesThis will take some time, but it's well worth doing. Why? Because the more landing pages you have, the more you can scatter them all over Pinterest. Bingo.
Give people an incentive to click your pins
A great way to incentivize pinners is to offer a huge content upgrade for anyone who saves your pin. A content upgrade is essentially a turbocharged version of a particular piece of content. Let's say you've got a post about digital marketing tips. The content upgrade is a free webinar that expands on everything that's in the post.
You can use your pins to let people know that the post comes with an awesome content upgrade. For example, you could write something like this:
SEO tips for your online business ++ FREE in-depth SEO cheat sheet!
Join Pinterest group boards
Pinterest is a community that you need to get actively involved in. And a great way to do that is by joining relevant group boards. Alternatively, you can use PinGroupie to find the best ones.
Once you've found some boards, you can either email them to request access, or you can comment on the most recent pin and request access that way.
Once you're all signed up, it's time to pin a few times each day. Don't go overboard, but also don't post too infrequently. Maybe start with 5 pins per day, get yourself noticed and work from there.
Conclusion
These are ways to use Pinterest to grow your mailing list and generate more leads. From now on, make Pinterest your new secret weapon as you continue to outdo your rivals. At the same time, make sure to incorporate it into your wider social media marketing strategy so that your email list builds and builds.
Aljaz Fajmut is a digital marketer, internet entrepreneur, and the founder of Nightwatch—a search visibility tool of the next generation. Check out the Nightwatch blog and follow him on Twitter: @aljazfajmut.