We have seven core values here at Infusionsoft by Keap. One of those values is "We win together." And in reviewing 2017, we found that our customers had a lot of wins. (We had some failures too, and that is where another value "We learn always" comes in to play.)
A big win for us came on Black Friday. Last year, Infusionsoft by Keap processed 76.2 million emails. This year, we saw that jump to 91 million emails for an increase of 28 million emails. Cyber Monday proved to be even bigger for our customers. In 2016, Infusionsoft processed 84.2 million emails. And this year Infusionsoft processed 97.5 million emails! The most exciting part? There were no reports of slowness or deliverability issues. In fact, We saw Black Friday success stories, like this: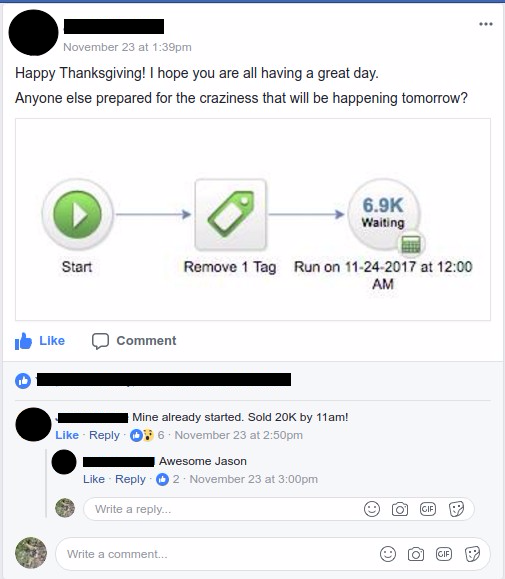 We also provide our customers with their year in review. So, for the sake of full transparency, here are the year-end stats for the Infusionsoft by Keap app: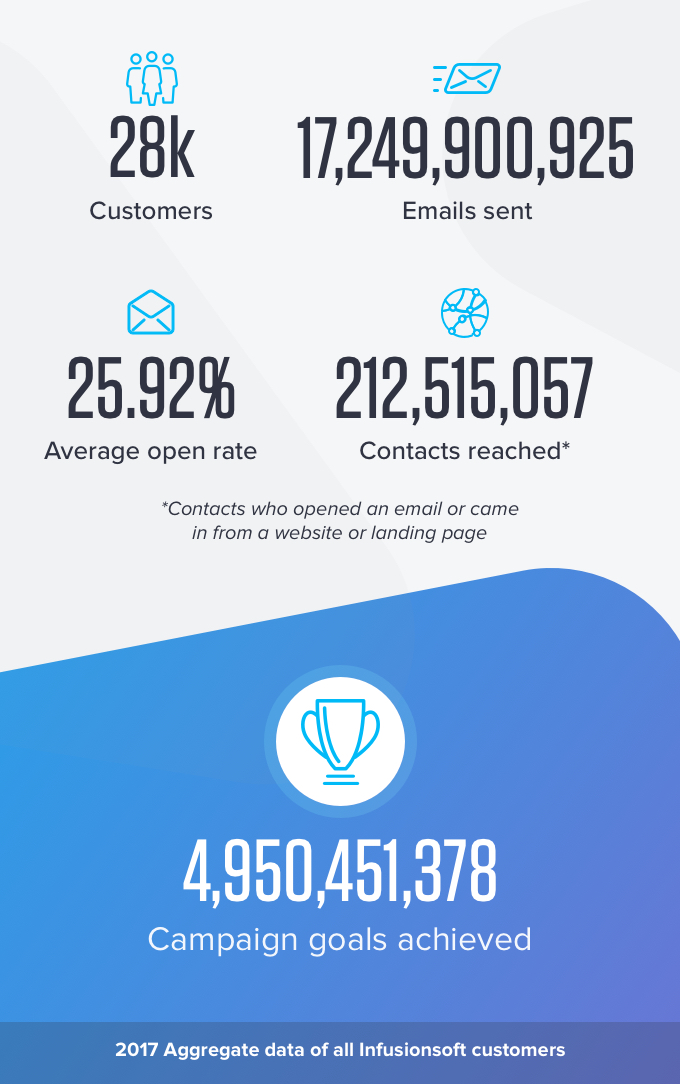 Thank you to our customers for a successful 2017! If you're not a customer, check out a demo to see if Infusionsoft by Keap is right for you.