by Kavin Patel
If you're excited about Infusionsoft by Keap's new Landing Pages, you're not alone! (Want to keep that excitement going? Watch our video about it again!)
If after you read our initial post you're both excited and wondering how to use new Landing Pages in a meaningful way that will help your business—or you just want to know where to start—we got you covered right here. Infusionsoft by Keap's new Landing Pages makes it easier to create gorgeous custom landing pages that will help you capture more leads and convert into sales. Plus, it fits right in with any campaign.
Here's an example of how, in five easy steps, you can use new Landing Pages to create a page and a campaign that will book appointments directly on your calendar and set follow-up reminders for those prospects.
Step 1: Download campaign from Marketplace
Guess what? There are a lot of pre-built campaigns in our Marketplace, which means you spend less time putting together a campaign. For our purposes of setting an appointment through a landing page, you can simply download this campaign!
Once you've downloaded and opened the campaign in your app, start by removing the first two nodes (Free Consultation Request) and replacing it with a new landing page node. This way, when a user fills out the landing page form they will go through a series of follow up. It will look something like this:

Step 2: Pick the right landing page template
Rather than creating a landing page from scratch, you can pick a template from the landing page marketplace. That means you have faster time to publish and more time generating new appointment bookings. If you are in the medical practice looking to book more appointments, the Medical Appointment Setter template should work really well for you. If you are in real estate, we have the Mortgage Appointment Setter template, and the Free Consultation Setter template if you are a service provider.
And our templates are flexible, so no matter what industry you're in, you can find a template to fit your business needs.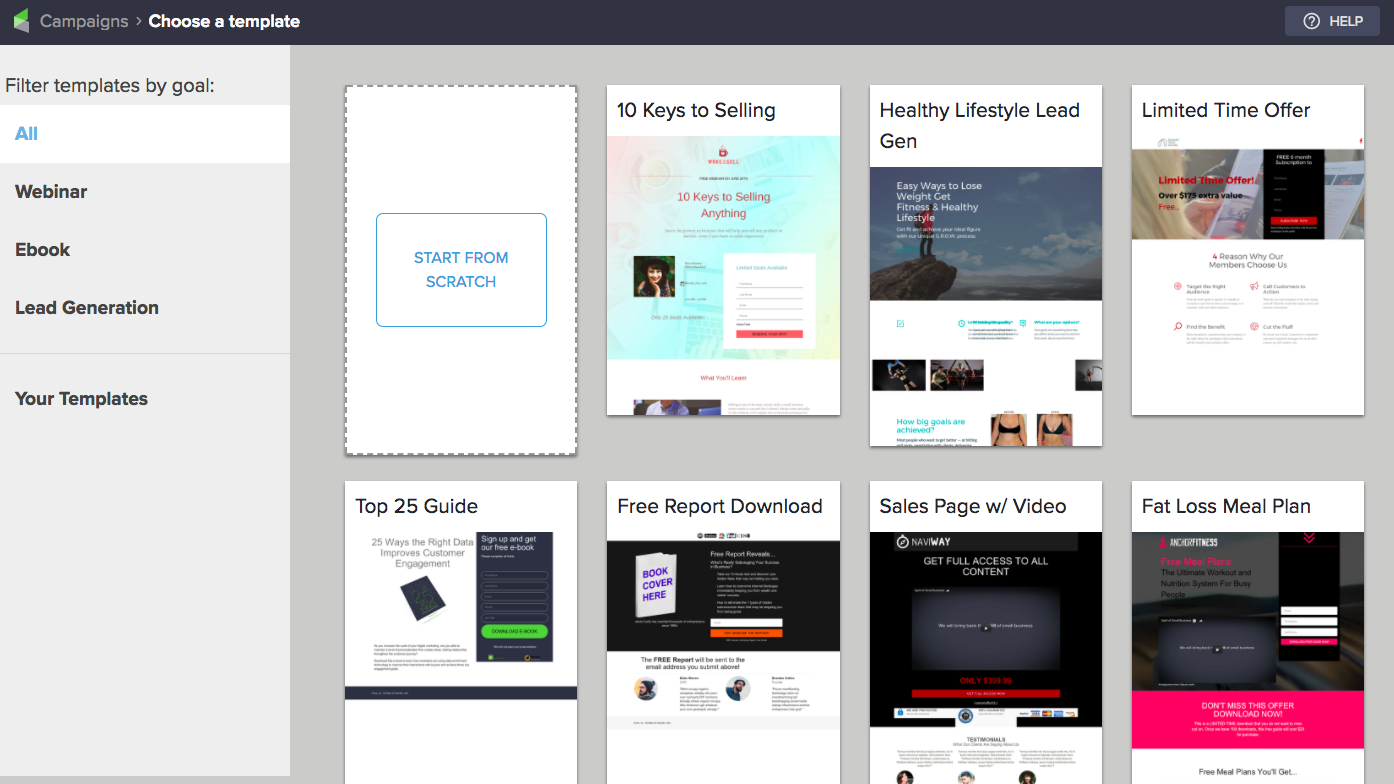 Once you've selected the template that best suits your goals, click Use This Template. You'll be asked to name your landing page, and you'll have the option to set fonts and use a brand logo. Then click the blue Next Step button in the bottom right-hand corner to get to the editor, where you can start adding the information around your services.
Once you have edited the landing page with all the information, images, and links you want to include, click Next Step.
Step 3: Embed your calendar
Click the design a thank you page icon and then click the Next Step button.
On the thank you page, click Add Elements and drag the Code element onto the page.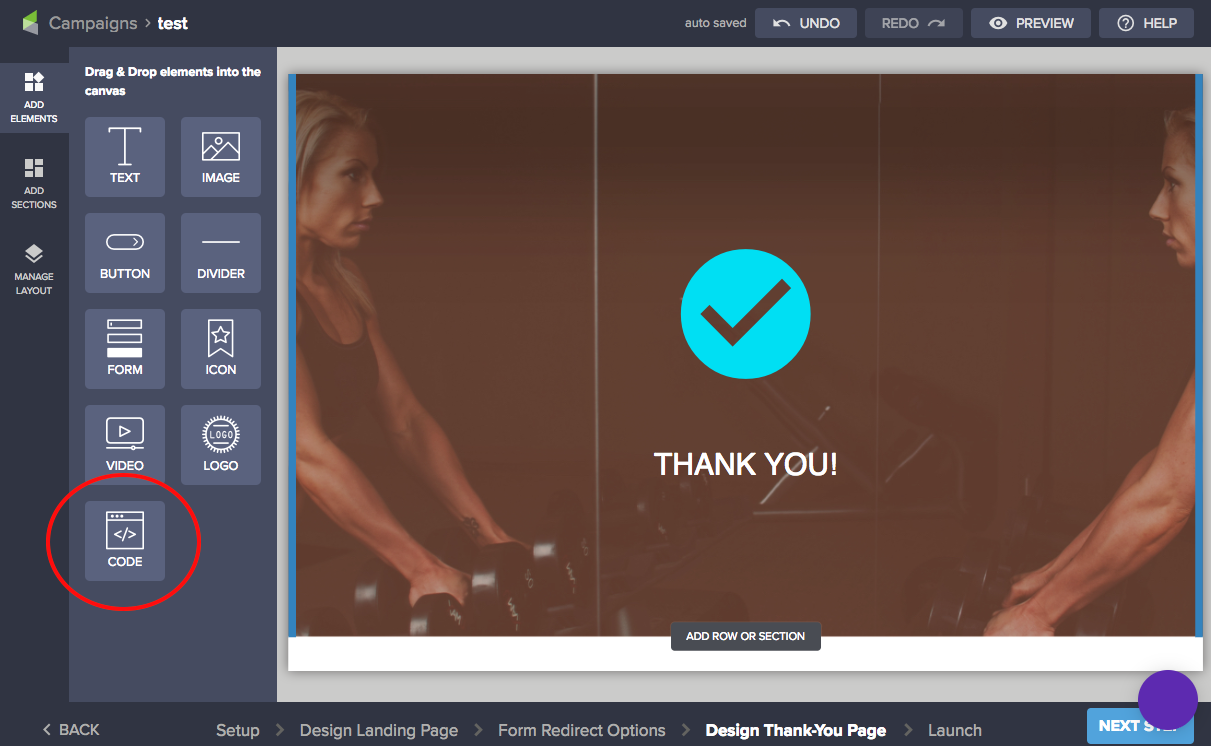 Once it's added to the page, click on the element and you will see a side panel appear where you can embed your calendar script code.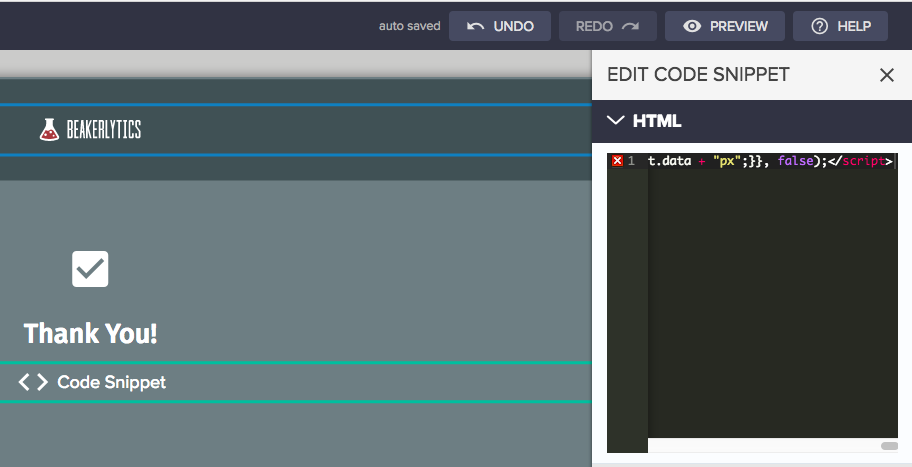 If you use youcanbook.me, you can find the embed script here:

If you use Google calendar, you will see the embed script under settings:

If you use calendly, you can find the embed script here: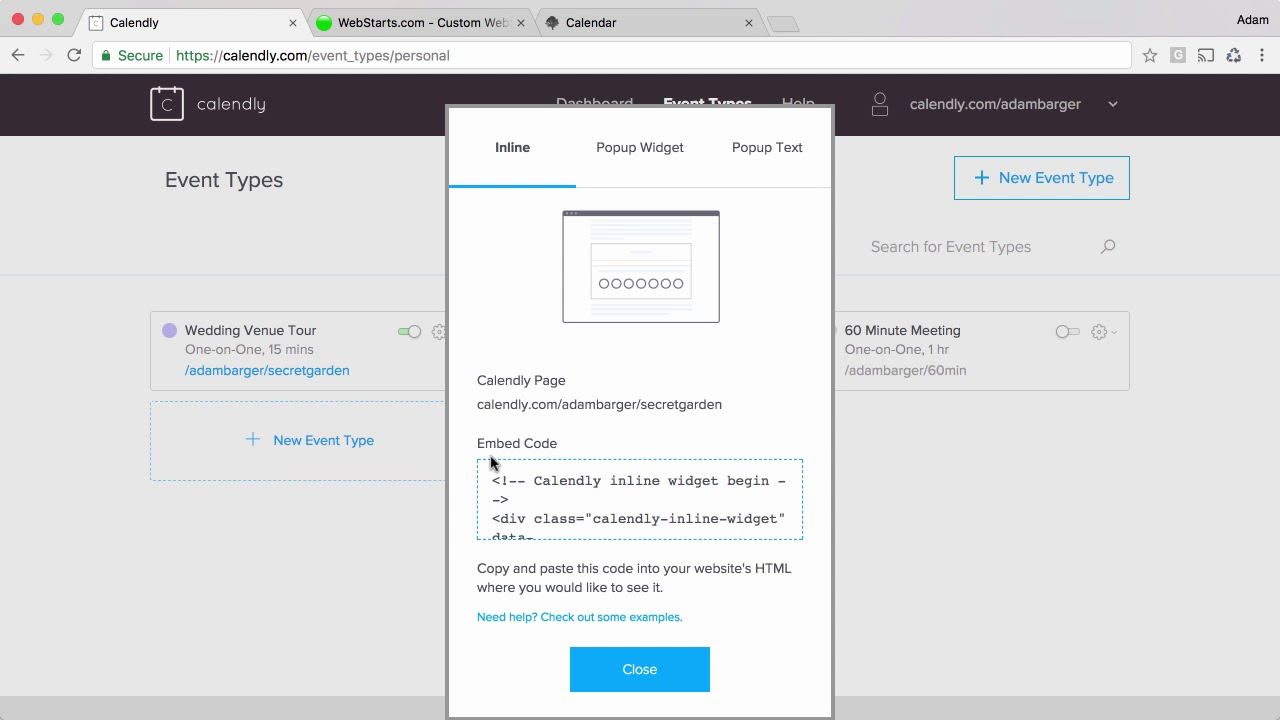 When you're done adding your calendar embed code, this is how it will look when you preview it: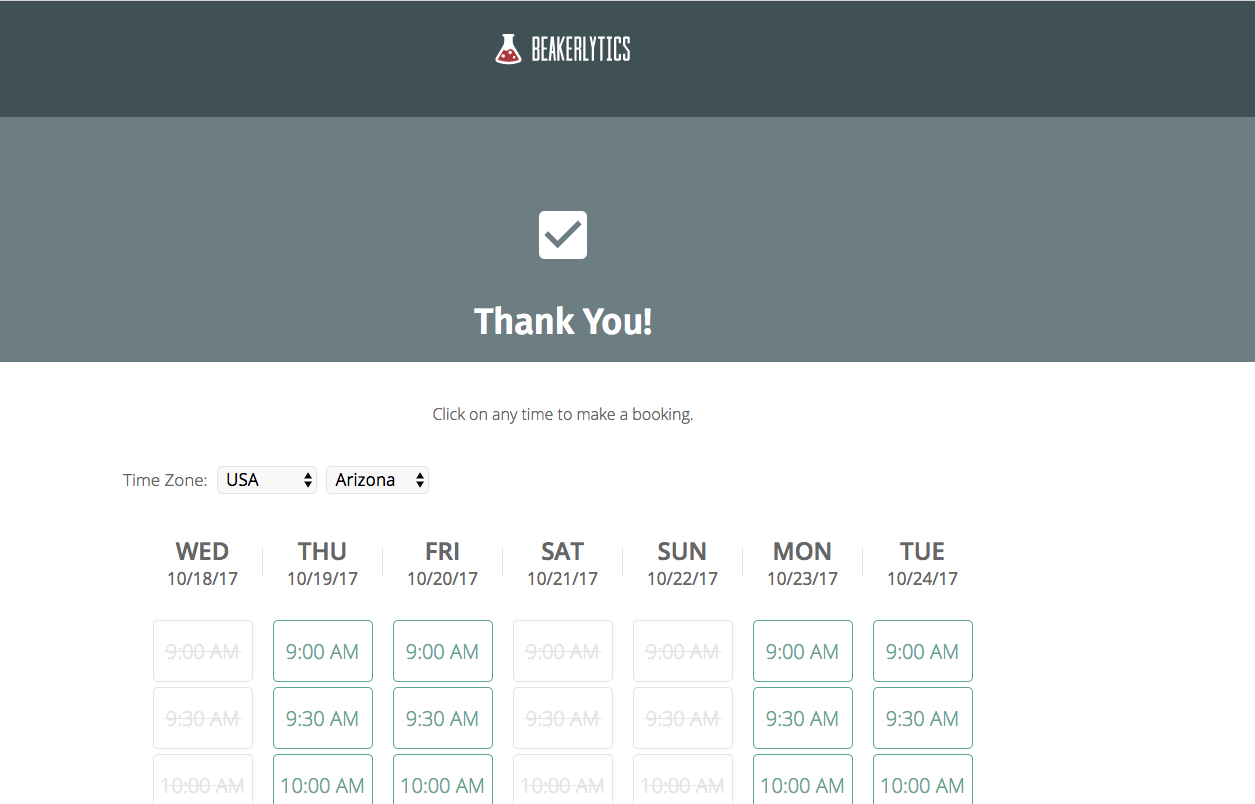 The next step is for you to publish your landing page to make it live. Just hit the blue Go Live button!
Step 4: Write your follow up sequence
Once you have published your landing page, it's time to write your follow-up emails. To do this, go back to Campaign Builder and double click on the sequences. Inside the sequence, you'll see an email template for you to work off. When you click into the email you will notice it's in plain text. This may work for you, but feel free to dress it up a bit more by adding a company logo or having it match the style of other emails you send out.

Step 5: Test, test, test
You're almost done! You just finished creating a landing page that integrates with a follow-up sequence. The next step for you is to test, test, test. Start by accessing the landing page URL that was generated for you and submitting the form on the landing page. You should receive follow-up emails if everything was set up properly.
Ready to get started? Click here to log in!
Kavin Patel got his start by creating a digital marketing agency in 2005 called Omazing Creations. HIs full-funnel approach not only set his company apart within the community but also helped give birth to his new company Convrrt, which he helped co-found. His favorite season is football and in his downtime, he enjoys browsing Twitter. Tweet him @omazingk