In 2023, Keap released an improved, modernized email builder. Here's a rundown of the new features Keap users can implement in their sales and marketing automation emails.
All features are available in Keap Pro, Keap Max and Keap Ultimate.
Larger selection of templates
With the new email builder, you can select from a wider range of pre-designed templates, or you can create your own custom templates from scratch. This feature is perfect if you want to quickly create and send emails without spending a lot of time on design.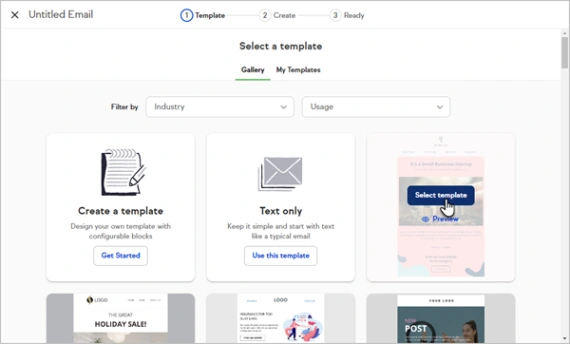 Improved image library with free photos
You now have access to a vast image library of free professional stock images, or you can upload and manage your own images. Easily find and add professional-quality images to your emails. This is a huge time saver for adding visual interest to your emails without spending a lot of time searching for images.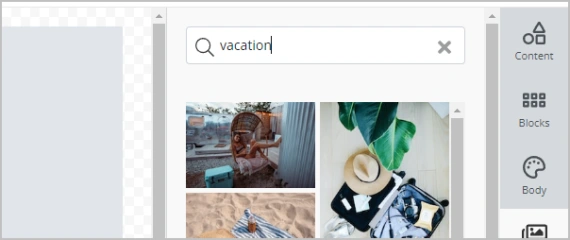 A countdown timer
Our new countdown timer feature allows you to create a sense of urgency for your email recipients — perfect for promoting limited-time offers or sales.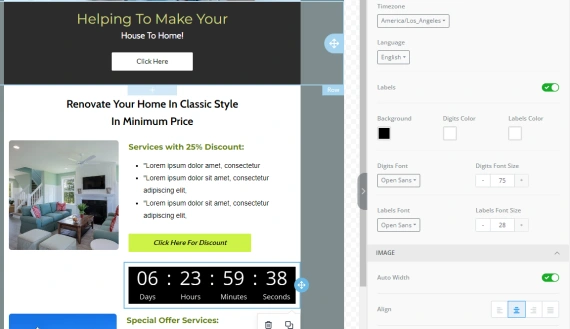 Emojis!
You asked, and we answered! You can now include emojis to add a fun, personal touch to your messages. You can add emojis in heading and text blocks in the body of the email, as well as in the subject line and preview text. If you'd like to use emojis and you're not sure how, see the help article for step-by-step instructions.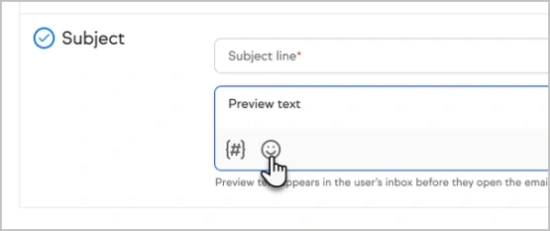 Customize your template with multi-column support
The new email builder provides multi-column support, which allows you to easily create custom layouts for your emails. If you want to create more complex designs that include multiple sections or content blocks, this change will be a big help.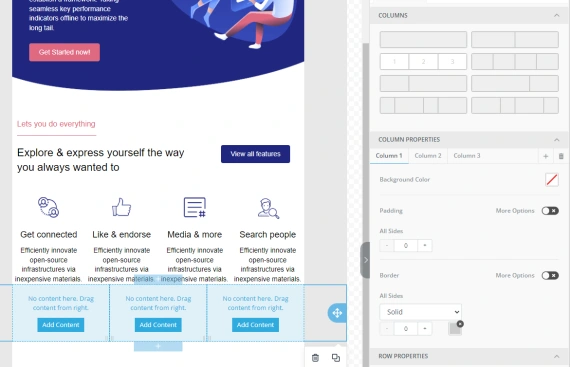 A text-only option
Sometimes, less is more. With our new text-only option, you can send simple, straightforward emails that focus solely on the message you want to convey. This feature is perfect if you want to send plain text emails that are easy to read and digest and less likely to end up in the spam box.
A new file download button
If you want to include downloadable files in your emails, our new file download button makes it easy. This is ideal if you want to provide additional resources or information to your email recipients.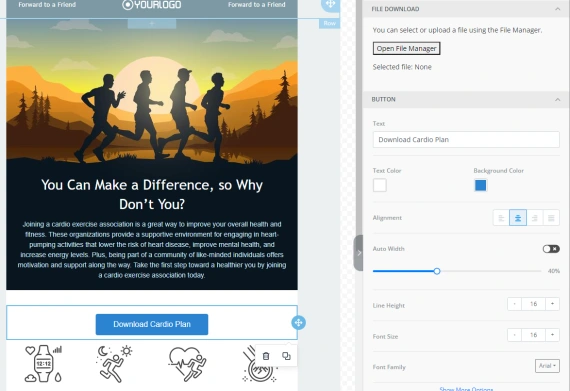 Toggle mobile or desktop view
With the new email builder, you can easily switch between desktop and mobile design modes, ensuring that your emails are optimized for mobile devices and look amazing on any device.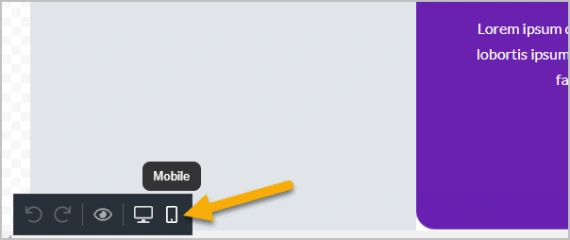 Send emails from a custom domain
The new builder now allows you to put any email in the "from" address that you have verified ownership of. You can even customize the prefix of the email address in order to send from any email address that belongs to one of your verified domains. A verified custom domain will help you prepare for the upcoming Google and Yahoo! sender policy changes going into effect on Feb. 1, 2024. Please see the help article for step-by-step instructions.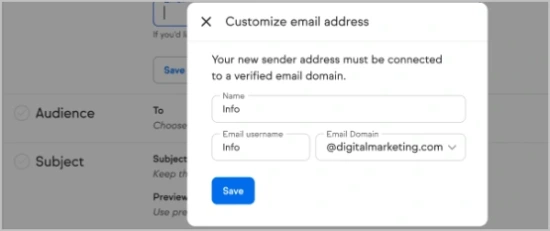 How to create marketing emails in Keap
To start building beautiful emails in Keap, log into your Keap app and navigate to Marketing > Email broadcasts. To create automated emails, go to Automation.