Welcome to the Product Release Report for Feb. 2023! We've added features to improve your contact segmentation, improve search functionality, accept new forms of payment and more.
Apple/Google Pay with Stripe
Available in Pro and Max
Digital wallets are now commonly used by a substantial number of consumers. To meet this growing need, Keap can now accept Google Pay or Apple Pay on checkout forms, provided you already have a Stripe merchant account. Learn more.


Apply tags to different landing page form submissions
Available in Keap Pro and Max
If you have multiple services, consultations or products, then it's time to celebrate. You can now apply a tag when someone fills out a specific form on a landing page. This comes in handy when you use multiple forms on the same landing page and would like each lead to be tagged based on which form they submitted. This improves segmentation, so you can create automations based on what form was submitted on your landing pages. Learn more.
Playbook checklist
Available in Keap Pro and Max
We've introduced the Playbook checklist for our new users. This Playbook widget allows immediate access to your checklist tutorials anywhere in the product. You no longer need to navigate between different areas of Keap and back to the Getting Started checklist page. Now, the floating Playbook checklist stays with you as you are setting things up. Learn more.
Updated contact import page
Available in Keap Pro and Max
The contact import page has been reorganized to help you find the spreadsheet option quickly. We have also organized the overall layout of the page to make it more visually appealing. Learn more.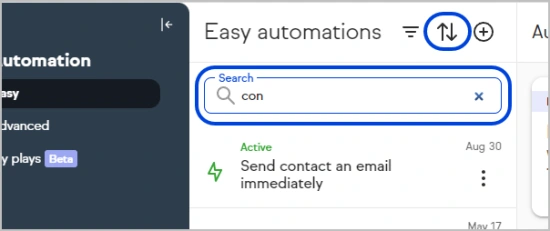 Campaign links in the new email builder
Available in Keap Pro and Max
A campaign link is a campaign-specific hyperlink you can merge into email templates. Now, you don't have to modify each email template individually if the link changes —just the URL of the campaign link. Learn more.
New "send an email broadcast" experience
Available in Keap Pro and Max
Email broadcasts are great for newsletters, promotions, company updates and more. We've now simplified the way you send a broadcast email, providing the entire setup process on one page. We've also added ways for you to start an email broadcast from the contacts page and the comms page. Learn more.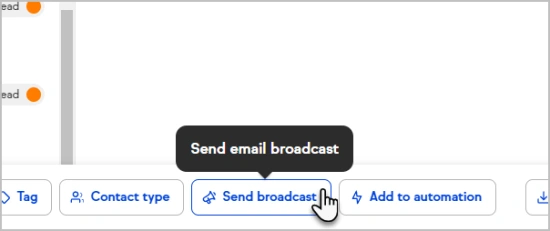 Add a contact button from search
Available in Keap Pro and Max
Searching for a contact you met offline using the global search function? If your search doesn't find any contacts, there's now a button to add a new one. Learn more.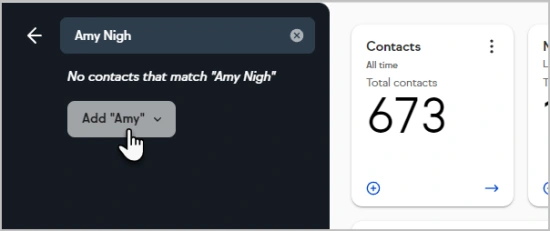 Click to view results from quick search
Available in Keap Pro and Max
When you search for contacts and get a list of similar results, you can click the new "View results" button to view them in a list. This allows you to go through all search results easily, rather than viewing one contact at a time and then searching again. Learn more.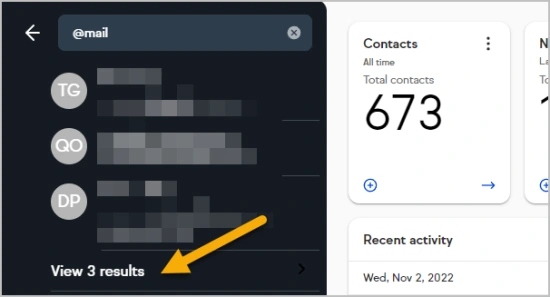 Stay tuned to our blog for updates to Keap! We'll be adding more exciting features to improve your app experience.