Looking for the Infusionsoft login page? It's here. Or, click the image below to go to the login page.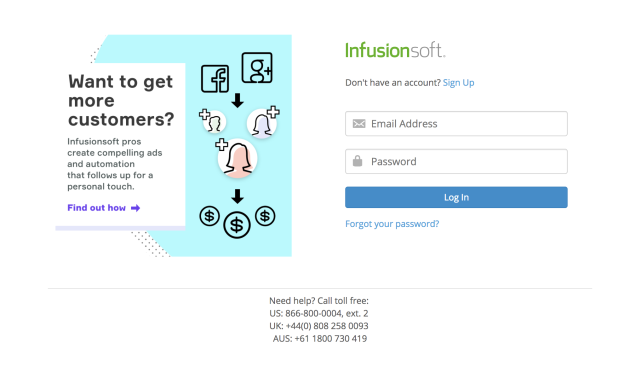 Need some ideas for what to do when you log in? We have some below.
First, of course, you have to log in. There are easy ways to navigate to your Infusionsoft login page.
To get there directly, go to infusionsoft.com/login. Bookmark the page and add it to your favorites so your browser will remember it.
You can also go to the top right-hand corner of this page (or any other page on infusionsoft.com) and click Log In.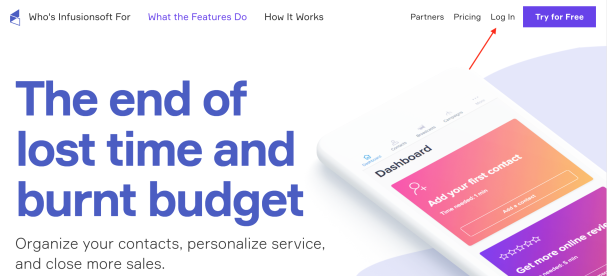 That will take you to the login page you see at the top of the post. Enter your email and password, and you're in!
First time logging in?
Or are you still new to Infusionsoft and trying to figure everything out? We have some ideas to help you get the ball rolling:
Looking for more resources to help you learn, grow, and do more?
These Infusionsoft communities will help you get more out of your Infusionsoft experience:
And of course, don't forget to check this blog every week for the latest Infusionsoft how-tos and tutorials, integrations help, and updates and releases!