by Ashley Linford
Gone are the days of yearly releases, semi-annual releases, and even monthly releases for Infusionsoft. Over the years, we have shortened up the time for getting updates to our platform into the hands of partners and customers. For roughly the past three years, we've been releasing updates monthly. But partners, customers, and the industry demand that we move even more swiftly, and we are answering that call!
For the last few months, we've been releasing updates to the platform every week so we can get valuable product updates to our partners and customers faster! A ton of effort has been put in place from a technology and process standpoint to make this feasible.
How is it done?
To release updates weekly, we created a Feature Flag Service (FFS). Now, when a feature is developed, it's put behind a feature flag. When the code for the feature is deployed and put into the code base, this feature flag is "off" by default, and the change doesn't show up in the app automatically. This allows us to control when a feature is released to apps, by turning it on with the FFS. Before feature flags, when the code for a feature was deployed, it was automatically "on" for everyone and viewable in all apps.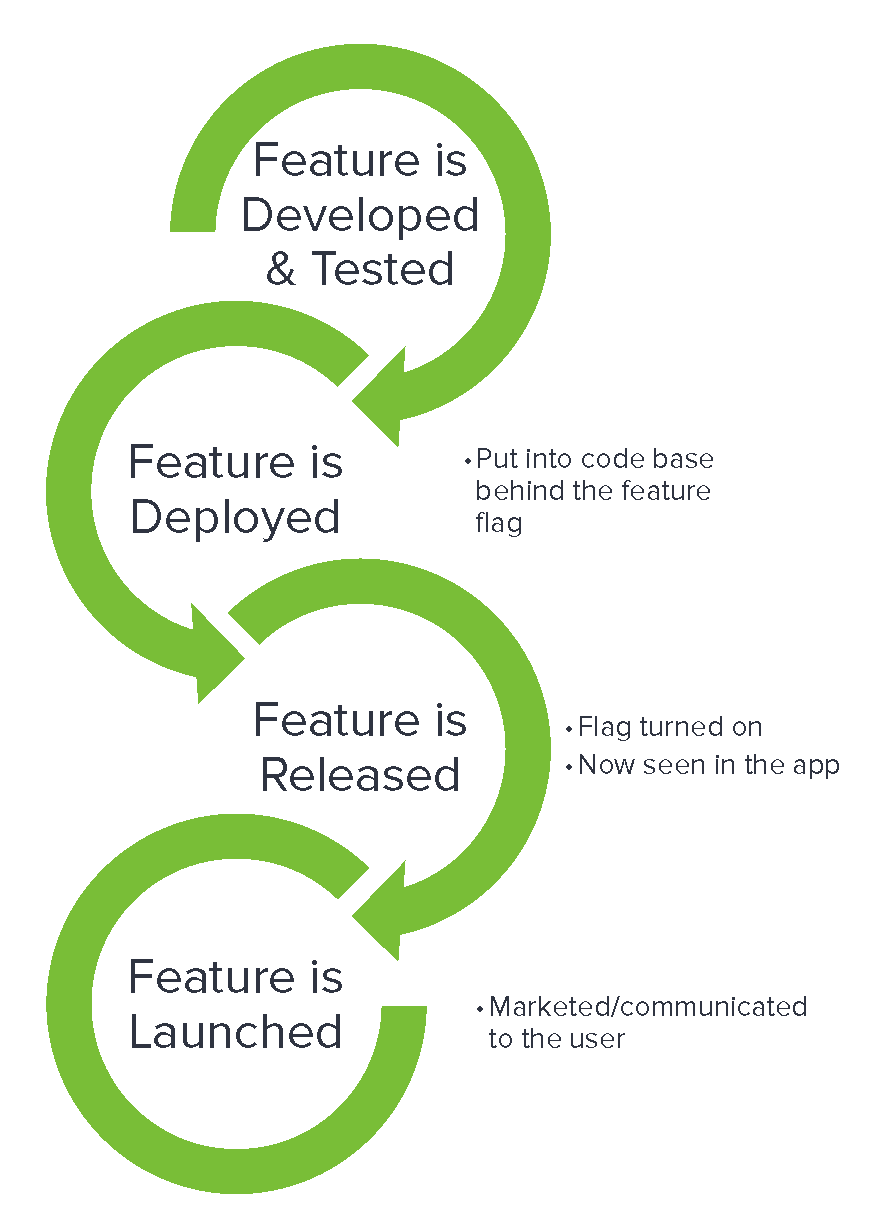 To get quality and valuable software into the hands of users as quickly as possible, we still have to maintain order. With so many variables at play, we worked diligently to put a process and repeatable schedule into place that ensures that all Infusionites are on the same page and ready to provide world-class support to our users once the feature is released.
The benefits of weekly updates:
We can turn a feature on for small subsets of customers to test it.
We can be more agile and responsive, making sure that the feature is designed right before we release it to everyone.
With smaller changes being made more often, we should be able to improve the quality of the changes going out.
We can release more frequently, and typically that means the feature changes get out faster.
Rather than waiting for one big release, features will be released as they're ready.
While evaluating our process and implementing changes, we saw several opportunities to make it easier for our users to help themselves and to stay informed.
Making it easier for users to help themselves
Previously, with each monthly update, we had created a video that covered all of the updates, both from a benefit standpoint, as well as the "how-to" aspect, which lived on the monthly Release Notes. We decided to make the valuable content of these videos more easily available in perpetuity, by creating shorter, feature specific videos, that are included in the feature specific Help Articles.
Check out this Help Article and how-to video for our recent Campaign Reporting updates to see just how helpful these iterations are.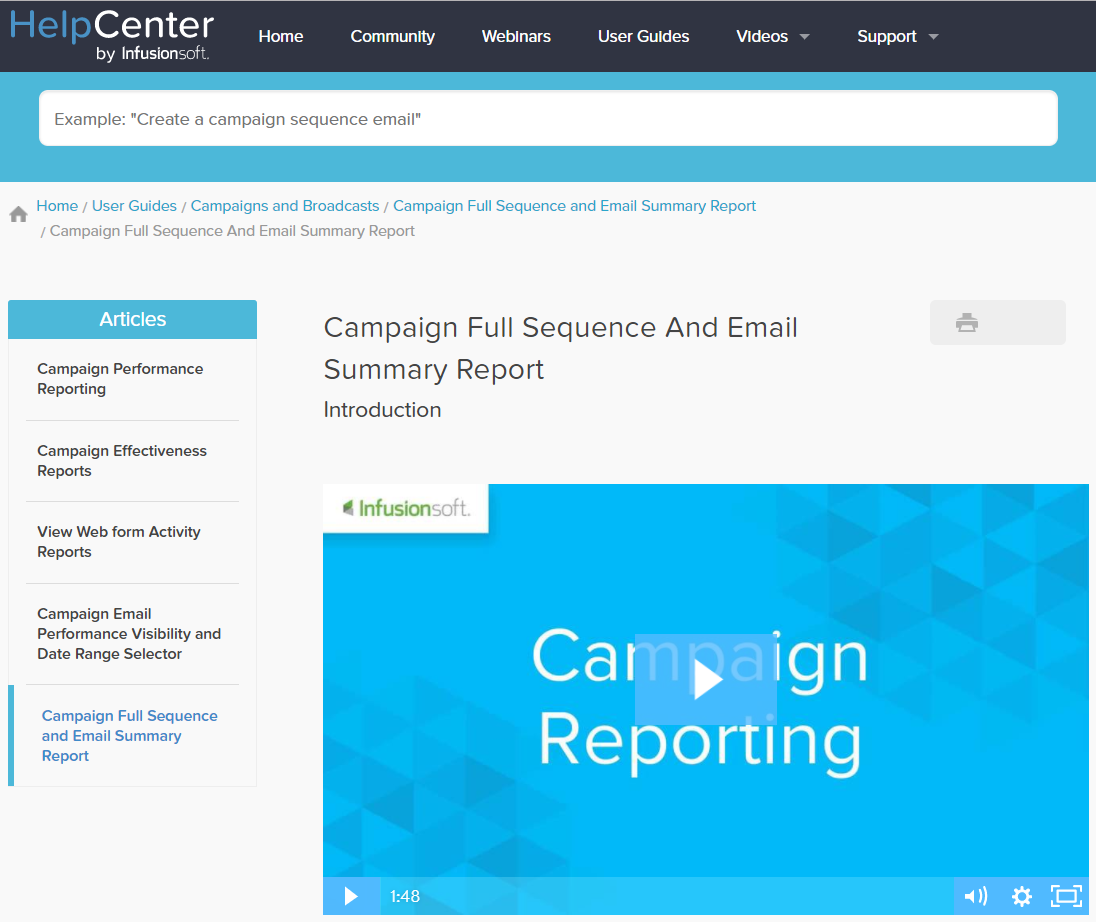 The Release Notes are still a great resource for viewing a list of all the updates throughout the month but will link out to the Help Articles with the detailed information on the new feature, or feature change.
Making it easier for users to be informed of the updates
In the past, we've used in-app dashboard notifications to notify users of the monthly updates and linked out to the Release Notes. Once more the window of opportunity was viewed, leading to our "What's New" feature.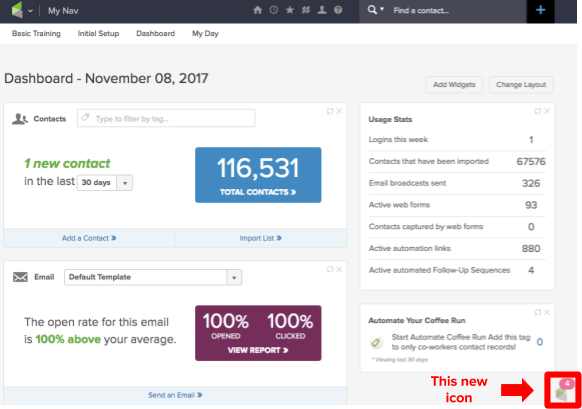 Have you noticed the new cornerstone logo in the bottom right-hand corner of your dashboard, with a little notification icon? Click on this to get a list of features and enhancements that have been made in the last month, including brief descriptions and links out to more information. This aligns with the way many software companies are communicating product updates.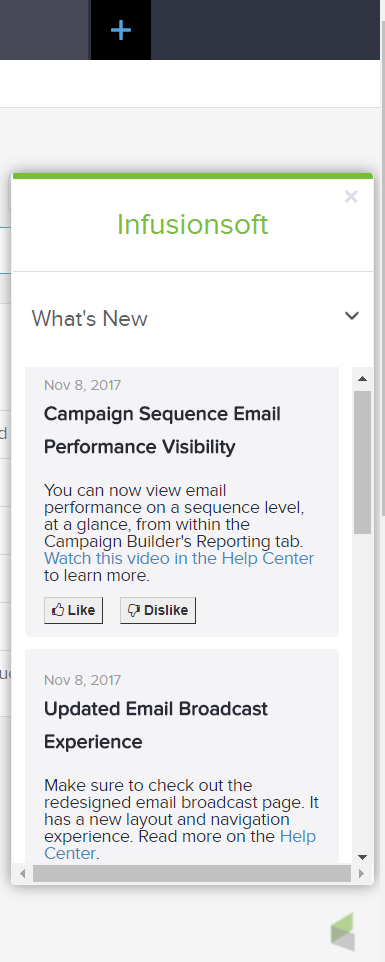 With this enhancement, we are making it easier for users to be informed of the updates.
Most recently, we've added the ability to "Like" or "Dislike" the new feature or feature enhancement. Let us know how we're doing! Our Launch Team continuously seeks out areas where we can do better, in order to improve the product update experience for our customers, partners, and employees.