Welcome to the Product Release Report for March 2023! We've added new functionality and updates to Keap, including the ability to merge duplicate contacts, a centralized reporting hub and more.
Customer App Edition in Help Menu
Available in Pro, Max, and Max Classic
You can now view your app edition by clicking your avatar. You can also find your app ID, Keap Business Line number, username and business name here. Learn more.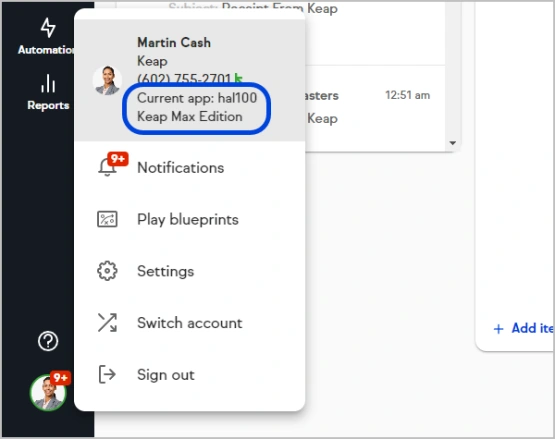 Easily See Your Upcoming Subscription Revenue
Available in Keap Max Classic
To help customers who provide recurring services, we've added "Next Bill Date" to the Recurring Orders search in Max Classic. This report will allow you to see the next billing date for all your recurring orders so you can predict your upcoming monthly revenue based on today's snapshot. Learn more.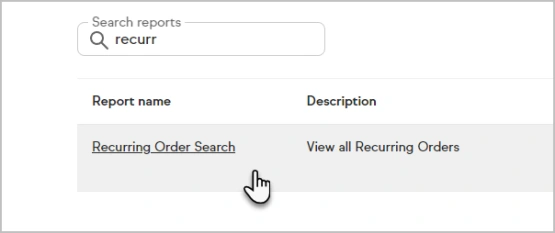 Centralized Reporting Hub
Available in Keap Max and Max Classic
We've created a single place for you to view and search all your available reports in Keap Max and Max Classic. You'll save time, as you'll no longer need to remember where your most important reports are. This Centralized Reporting Hub also allows you to pin your top 10 most relevant reports and saved searches to the top for quick access. Learn more.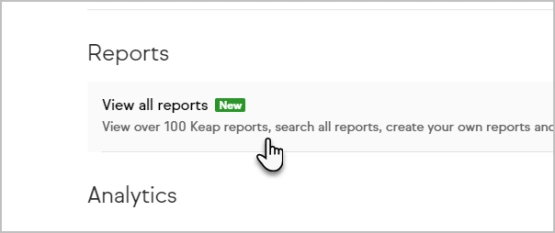 Public Forms Thank-You Page Preview
Available in Keap Pro and Max
No more second guessing. When setting up a thank-you page, you can now preview how it will appear to your customers. Learn more.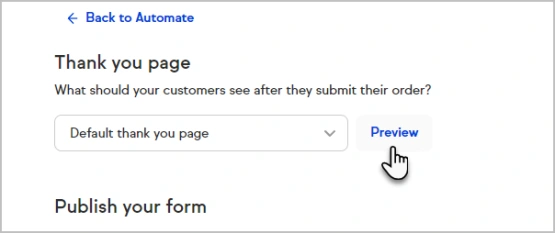 Merge Duplicate Contacts
Available in Keap Pro and Max
Data can get noisy, so we've added a tool for data cleanup. You can now regularly discover and merge duplicate contact records. First, you will need to check for duplicate records. The duplicate check tool identifies two matching records at a time based on the criteria you select. Then, you can choose to merge all duplicates automatically or manually merge them. Learn more.