by Jennifer Leslie
We understand that solopreneurs and small businesses of fewer than five people feel the pinch of time and resources more than any other business type. When time and resources are limited, technology can help a bit, but often adds a new challenge: keeping track of all the contact information in your various apps (Gmail, QuickBooks, etc.), making it hard to keep track of who needs to hear from you.
When you're already strapped, wrangling all your information around important relationships can seem next to impossible. If this strikes a chord, you'll be pleased to know that Infusionsoft by Keap is launching a solution to your problems. Infusionsoft by Keap's new app helps solo business owners like you, who rely mostly on themselves, to stay organized, stay in touch, and stay on top of your game, without spending an arm and a leg.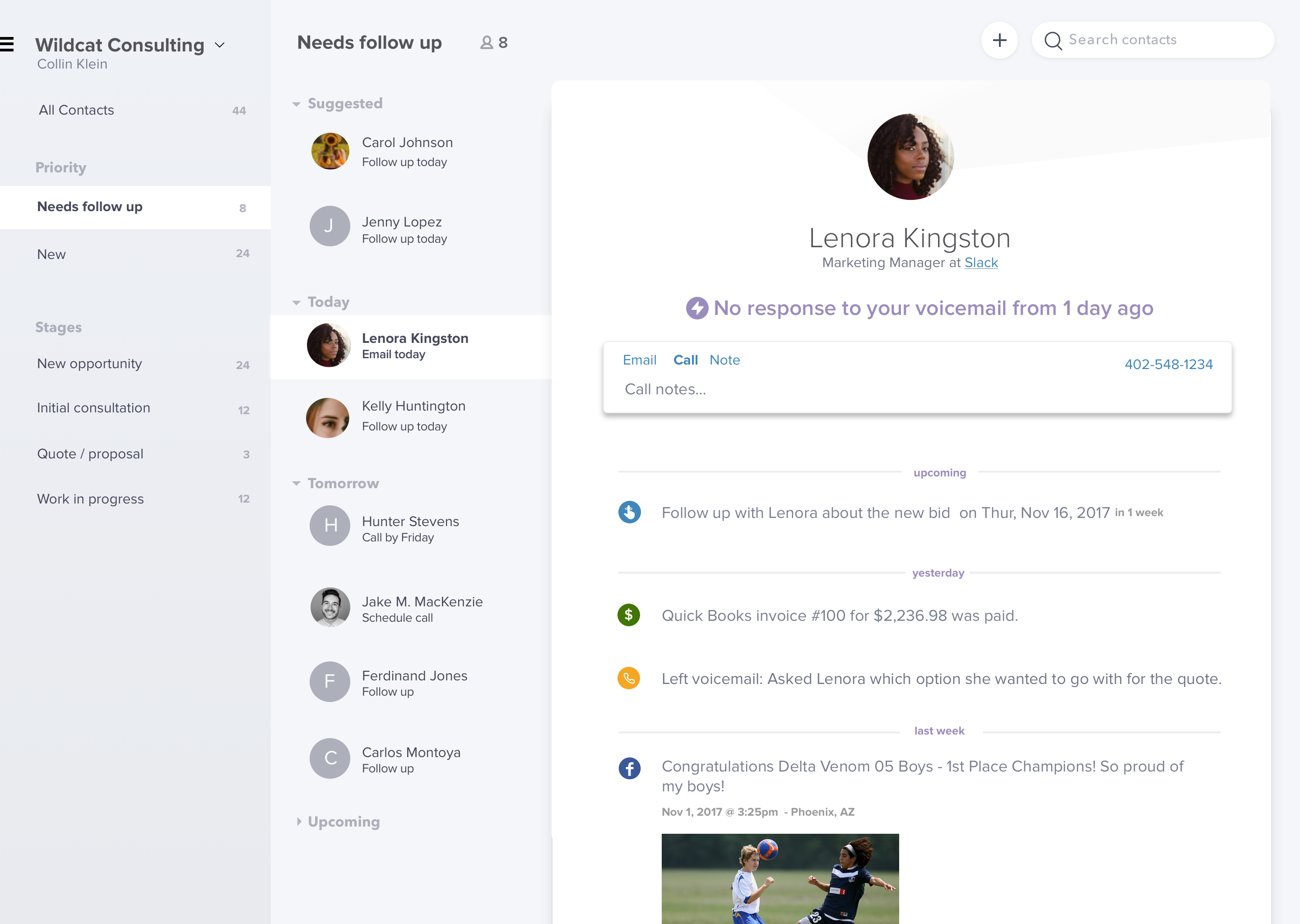 Gone are the days of missed opportunities
Following up with your contacts, whether after a sales pitch, an interview, or a customer inquiry, is one of the most important things you can do for your business. A follow-up could mean the difference between landing that big sale or watching it slip through your fingers.
Infusionsoft by Keap's new app identifies all your customer interactions from all the apps you use, like Gmail and QuickBooks, and organizes them in one place. The app will alert you when you need to follow up, and even offer a recommended response to help you keep on top of things while staying personal all at once. As a one-person show, Infusionsoft by Keap's new app makes being your own executive assistant easier than ever.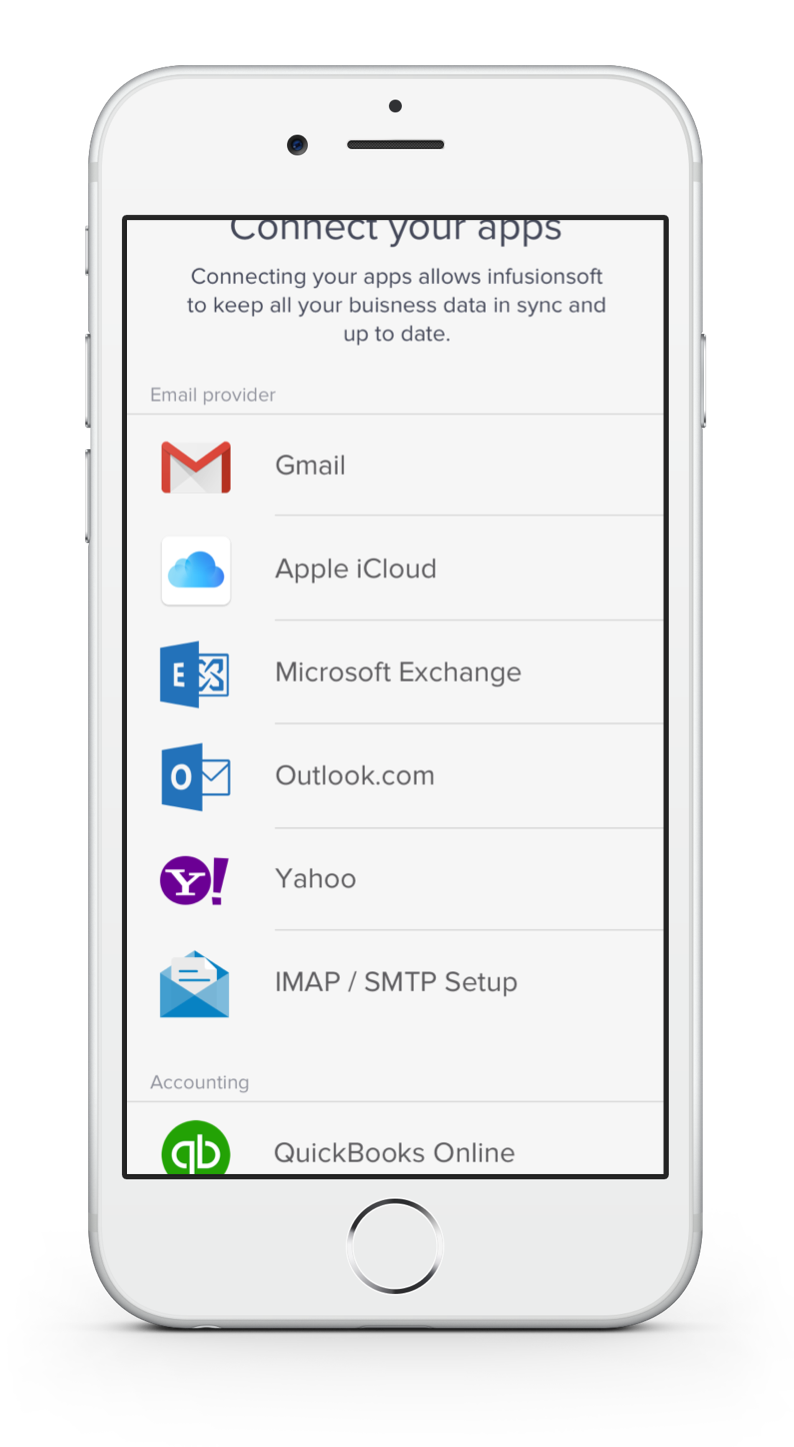 Automate and personalize your follow-ups
We know manual follow-up work can be tedious and time-consuming, especially when you are seeing success. Infusionsoft by Keap's new app helps save you precious time by sending automated emails on your behalf. Simply set up a follow-up response to a future date right within the customer contact record in the app. You don't have to worry about losing that personal touch with your customers because you can tweak and personalize the responses however you like.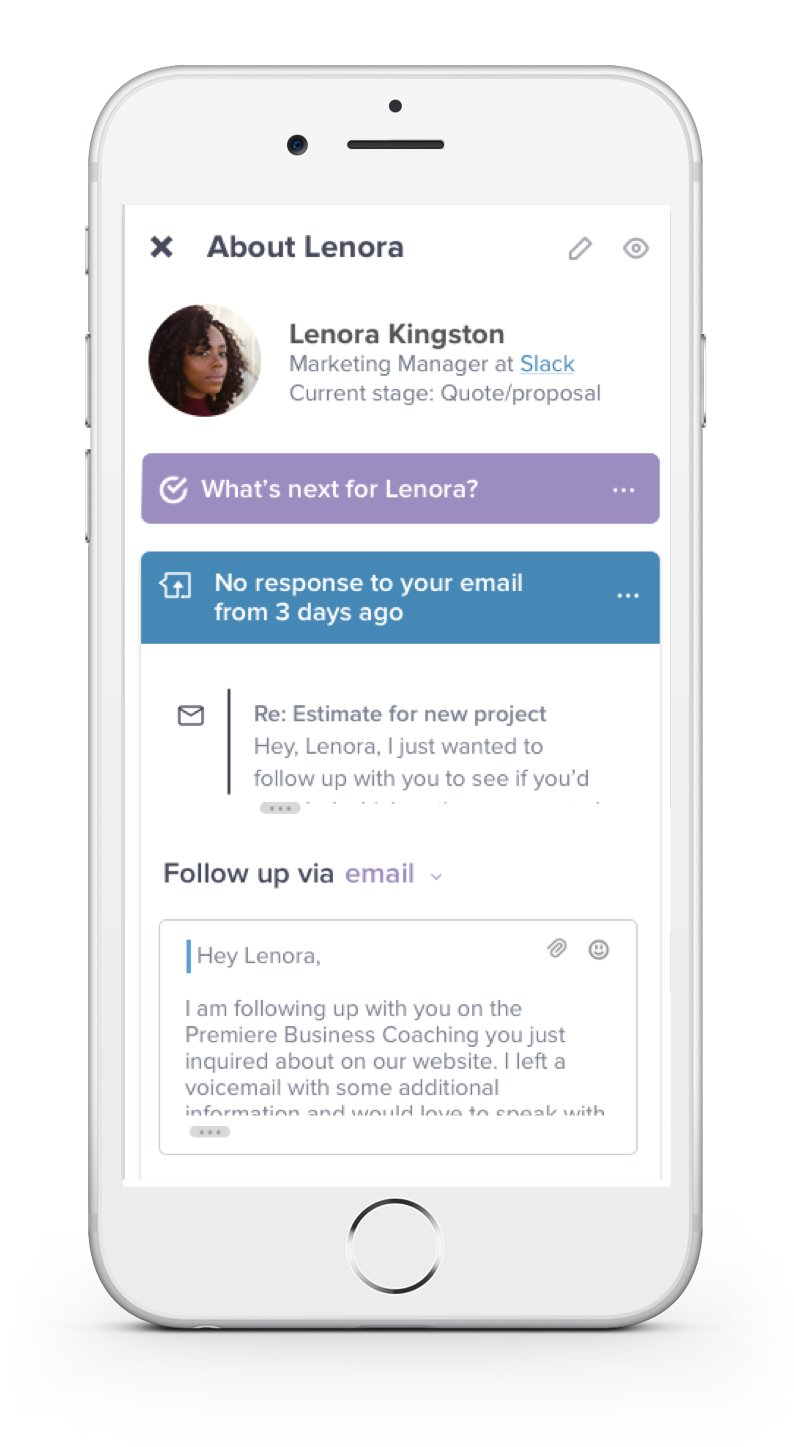 Getting ahead just got easier
Solopreneurs wear a lot of hats. Actually, all of them: sales, operations, marketing, human resources, accounting—you name it. With so much to juggle, even Marie Kondo (the KonMari method guru) would become disorganized. And when you're disorganized, you're more likely to forget about important dates and deadlines, like when an invoice is due or a bill needs to be paid. Seriously, if you've done all the work, that's one follow-up opportunity you really don't want to miss.
With Infusionsoft by Keap's new app, you can kiss those slip-ups goodbye. The app centralizes information from the tools you choose for it to integrate with, allowing it to recognize and alert you about upcoming or overdue invoices and quotes. It also alerts you to incoming customer questions.
Ready to save time, your relationships, and quite possibly your sanity? Sign up here for a test drive.