Welcome to the Product Release Report for May 2023! Here are the latest updates coming to all editions of Keap's small business CRM and marketing automation software this month.

Lead source attribution
Available in Max
Lead attribution can help you understand which marketing channels are most effective at generating leads, so you can focus your resources on those channels.
Keap Max's lead attribution feature now supports UTM codes. This means that you can:
View on a contact record which marketing assets the contact has viewed

Create reports and dashboards that track lead source effectiveness based on UTM codes
Learn more about what you can do with UTM codes and lead source attribution in Keap Max.
Charge customers with card on file
Available in Pro and Max
No more failed payments or awkward phone calls to customers. Previously only available in Max Classic, Keap now allows Pro and Max users to store a customer's credit card on file. This allows you to process a failed payment or future or charge for another product quickly, without having to contact your clients. This feature can also be used to store backup payment methods for subscriptions, in case the original payment method fails. Learn more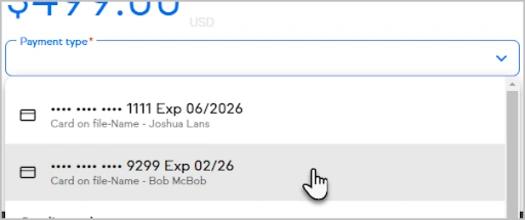 Send test emails to multiple people at one time in the new email builder
Available in Pro, Max, and Max Classic
Need more than one opinion on an email before you send it? The new email builder now allows you to send test emails to multiple people on your team. Learn more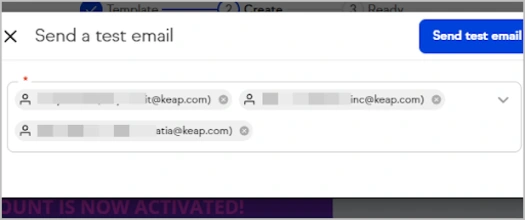 New landing page builder now available in Max Classic
Available in Pro, Max, and Max Classic
Previously only available in Pro and Max, we have introduced our slicker, more intuitive, feature-rich landing page builder to Max Classic!
The new landing page builder features a new image library of free photos, a new template library, a countdown timer, and the ability to add bookings to your landing page. If you have not checked it out yet, we strongly encourage you to do so! Learn more
Create and apply multiple tags while customizing an email
Available in Pro, Max, and Max Classic
We are doing our part in reducing the amount of tabs you have open on your web browser. You no longer need to leave the current email you are working on and go to a different part of the app to create tags. You can now set up tags and apply them on-the-fly while setting up an email. This is now available in the new email builder in all editions of Keap. Learn more
Task Outcome column available on the Task Note report
Available in Max Classic
You can now pull a report for the Outcome(s) of a Task instead of going into the Campaign Builder to see this info.
To implement this functionality, go to the Task Note Report and add Task Outcome as a new column by clicking Edit Criteria and Columns and clicking the plus icon to add it to the Task Note Report as a column. Learn more