It takes plenty of hard work and dedication to successfully launch a new business. Along with developing a unique brand and creating a comprehensive marketing strategy, you must also secure a variety of financial solutions if you want your company to thrive in the competitive business world.
There are numerous types of financing available that could help your business grow. No 2 businesses have the same needs when it comes to commercial funding, so your company may rely on a combination of financing types to operate.
Here are 5 types of financing you should consider when launching a start-up:
Merchant cash advance
For any company in the retail industry, securing a merchant cash advance is an excellent safeguard against slow business periods. This type of financing serves as working capital and allows you to obtain inventory, equipment or property as needed so you can still meet consumer demands when your profit margin is down.
This is a beneficial financial solution for start-ups because the loan amount you qualify for is based on your projected sales. If you have established a decent business plan and profit margin within the first year of your business, you can obtain a merchant cash advance and use it to operate your company during slow economic years.
Small business loan
New businesses often have significant expenses, especially just after launching. If you don't have the proper funding secured, your company could fail quickly due to overwhelming debt or lack of necessary equipment. Because a small business loan is a flexible form of financing that can enrich your start-up in a variety of ways, it's an excellent financial solution for companies to secure.
The funding you receive from a Small Business Association loan can be used to purchase equipment, consolidate debt, expand the company or refinance as needed. This flexibility allows you to save your profits for other needs so you can focus on growing the business. While this is a wonderful financial solution for any type of small business, it's especially useful for start-ups because this type of funding is typically approved based on cash flow and management rather than credit history. When going for an SBA loan you need to be mindful of your credit score. It's a good idea to pull your score before trying for the loan since this type of loan is heavily dependent on the FICO.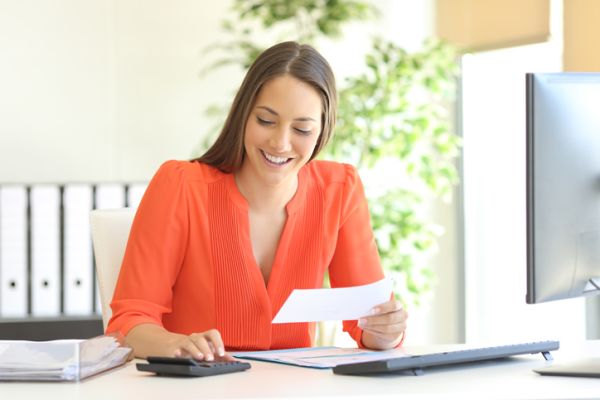 Equipment financing
No business can operate without some form of equipment. Whether you own a medical practice that requires diagnostic tools or a software start-up that needs computers, equipment financing allows you to purchase the machinery you need.
Many financial companies will offer you the option to purchase or lease the equipment you need. Each option comes with benefits, so your company's individual needs will determine which type of loan you require. Regardless of which you choose, you will gain access to funding that will eliminate equipment obsolescence and help you afford the top-of-the-line machinery that will set your company apart from others.
The world is changing at a rapid pace and artificial intelligence is posing a threat to low-skilled jobs. Small business owners are eager to learn how to prepare for such changes to the landscape. Start learning here: https://t.co/WCix9H6WwB pic.twitter.com/PUUWzRSdGd

— Keap (@KeapGrowing) October 2, 2019
Purchase order financing
Because the economy is constantly fluctuating, even established companies often have trouble maintaining the inventory they need to fill customer demands. New companies may struggle to keep their doors open during slow economic periods because they are unable to purchase the goods they need to sell, resulting in lost profits.
Purchase order financing is an excellent financial solution to this problem. This avenue of financing provides your company with the funding it needs to obtain inventory. Not only does this free up the cash you have on hand for other needs, but it also ensures you can always fill large and unexpected customer orders. When you need to secure fast business funding to grow your company, this avenue of financing is an ideal solution.
Real estate financing
When you need to obtain office space or another property type for your company, real estate financing is a necessity. Few businesses, especially new ones, have the funds needed to purchase property, but a real estate loan allows you to obtain the type of space you need to build your business. It's also beneficial if you decide to expand your company.
A real estate loan works for any type of property. Companies that are just starting, or are struggling financially, may opt to secure a stated income real estate loan to use to purchase a property. Whichever option you choose, the flexible funding you receive allows you to purchase or renovate your company space as needed.
Wrapping up
Having access to a variety of excellent financial solutions is crucial for a start-up's success. Before officially launching your business, you must secure the funding you need. While many options are available, the 5 loan types detailed above are extremely beneficial for new companies because they typically focus on criteria other than credit history to determine approval. Obtaining 1 or all of these loan types is a great way to get your start-up off the ground and set it up for success.