The most challenging and important aspect of owning a website is driving qualified traffic to it. Not all small businesses have the capital to run massive paid marketing campaigns. Many are on a tight budget. However, whether on a limited budget or not, you expect a good return on investment (ROI) from your website. After all, you most likely invested thousands of dollars in it.
But, you'll need consistent 'eyeballs' or website visitors to see any ROI from your site. Websites become glorified business cards without regular incoming traffic. The true value of a site is in its ability to engage consumers and help the business facilitate conversions. In other words, your website should either be processing transactions or convincing prospects to initiate contact.
None of that is possible without website traffic. Thankfully, there are several simple but effective ways to affordably drive traffic to your site.
Here are 8 ways any small business can increase website traffic:
1. Become a content publisher
Whether online or offline, content is crucial because it fuels all types of effective marketing. Your website needs high-quality content to increase incoming traffic from all web sources/referrals such as search engines, social media, etc. Generally, content comes in 3 primary forms. These are visuals (image and video), text, and audio. Leverage these according to what suits your business situation best.
High performing content on the web includes but is not limited to the following:
Articles or blog content

Video (information, entertainment, etc.)

Infographics

Podcast

ebooks
Google has gone on record many times to remind marketers of the importance of high-quality content. This is something the company did again in 1 of its SEO Mythbusting episodes.
"You have to have really good content and that means you have content that serves a purpose for the user. It's something that users need and/or want. Optimally, they need it and want it". – Martin Splitt, Webmaster Trends Analyst at Google.
The truth is creating content is the easy part for many. Any small business can hire professional content writers or creators. The key is using that content to attract website traffic. So make sure you're working with a content team that knows how to optimize content for search engines.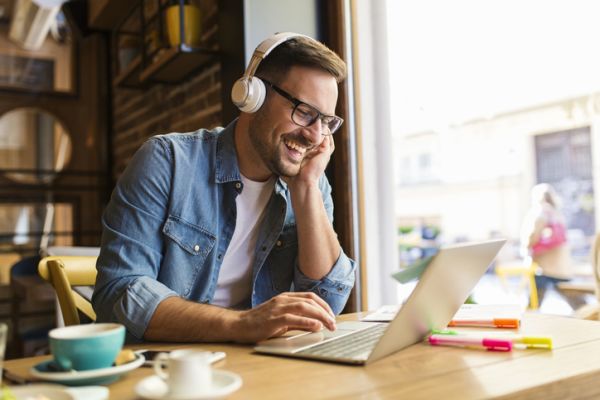 2. Pick a few channels and get social
There are many ways to use social media for business growth. However, we'll be focusing on how to increase website traffic. You can attract relevant traffic from social platforms by sharing engaging content from your site (e.g. articles). Just make sure you don't lose sight of the goal, which is traffic growth in this case.
Some small businesses fall into the trap of over-relying on social networks to build their company, to the point that many aren't actively managing and growing their website, a platform they 100% control. Some don't even own a website.
This is not to suggest that you can't be very active on social networks because small businesses should. But, never forget the end goal is to use social media as a way of attracting people to your website. Furthermore, take advantage of both paid and organic promotion on social networks if possible.
Advertising on platforms like Facebook can be as low as a dollar per day.
3. Add your business to GMB, Bing Places, etc.
People are looking for companies on Google My Business (GMB), Bing Places, and other business directories daily. Creating and optimizing your business listing on these websites will increase incoming traffic. GMB and Bing Places are the most important ones so start with those. You can appear on search results whenever consumers use location-specific queries like "bakery near me" once listed.
The process doesn't take long and any business can do it. Simply visit each site, register your company, and decide how you wish to confirm the business. Make sure your website address is added to the business listing. Also, keep in mind that both directories only accept companies with a physical address.
Other business directories like Yelp will help increase website traffic, too. All directories help your business in 2 primary ways. First, they improve relevancy, which strengthens your web presence and increases ranking positions on search engines. Second, you can leverage the traffic on business directories to boost yours.
4. Start a link building campaign
Link building is the process of earning links that point to your site from other websites. These are referred to as backlinks. The best way to earn backlinks is to tie real business activities to link building. For example, guest contributing articles to high-traffic websites that also serve some of your target audience is smart marketing. The backlink becomes an important secondary benefit.
Other link building strategies include, but are not limited to, the following:
Ask people you know to mention your website on theirs

Promote content to audiences that are most likely to link to it

Build relationships with other brands

Do you know a product that you've used and loved? Offer the business a testimonial that they can put on their website

List your company in authoritative and trustworthy business directories

Build useful things for consumers and promote them to the audience that's most likely to spread it
There are several ways to earn backlinks and the only limit is in the imagination. So get creative.
5. Promote your website offline
Not many consider offline promotion for their website but the opportunity is great.
Here are a couple of approaches to illustrate:
You can hand out business cards specifically designed to promote your small business website. One way of doing this is to center the website address in bold letters, then share other details in small font below or above the business card. This should make prospects curious and lure them to your website. Using business cards for promotion is so affordable that any small business can do it.

Another good approach is to add your website address to practically anything that consumers see, such as work uniforms. Make sure you're emphasizing the website address in a subtle but tasteful way that captures consumer attention.
These are simple, yet effective example approaches that will help set the mind-set for promoting your small business website offline.
6. Mobile usability
The likelihood of prominently appearing on mobile search engine results increases when your site is mobile-friendly. Consumers access websites via a variety of devices. Today, mobile (excluding Tablets) accounts for around 50% of worldwide Internet traffic according to Statista.
And all of those people expect a great user experience every time they surf the web. So, it's extremely crucial that your site looks great on every possible gadget. Also, mobile usability is a Google search engine ranking factor. The search giant prioritizes websites that are mobile-friendly when serving mobile users. Plus it's possible that Bing is doing the same. You can run a mobile-friendly test on your website using Google's tool.
Worth noting is that you don't need 2 versions of your site to satisfy mobile users. Instead, use a responsive approach. Responsive web design is an approach to website design in which pages are automatically adjusted to fit the screen size of devices. So whether on mobile or desktop, consumers will experience your website in the way it was intended.
7. Leverage social video sites
Hosting resource-consuming things like videos on your website can be costly. These files are better hosted elsewhere and social video sites are a great source for website traffic. Leverage the power of established social video networks like YouTube or Vimeo to host marketing content that can bring traffic.
The concept is similar to using social media platforms. You have to see these websites as a means of increasing your website traffic.
Here are some tips for driving traffic to your website:
Post useful or interesting content that can attract the target audience and drop your website address in the description

Discuss content that's published on your website (e.g. a blog post) and link to the full post in the description box. The trick is covering enough of the content on your site to make consumers want to learn even more from the original

Mention your website address at the beginning and/or end of every video with a clear CTA (call-to-action).

Use video overlays to place CTAs that link to your site if the social video website allows it
Thanks for the mention, @USATODAYmoney! We love seeing how technology can help small business owners succeed. https://t.co/PTzzGgFQAH

— Keap (@KeapGrowing) October 24, 2019
8. Email marketing
Your website visitors are classified into 2 primary groups. These are return and first-time visits. Do the following to increase return and first-time website traffic using email marketing:
Re-touch consumers. More people will revisit a website that's regularly reaching out to existing customers or prospects via email, thereby increasing the volume of return visitors a site receives. You can reach prospects that would have otherwise forgotten about your company after 1 website visit through email.

Share emails online. Every email typically comes with a stand-alone link that can be shared manually or automatically on the web, providing that you're using a software like Keap, which makes it easy for you to share your email newsletters on social media and other platforms. This will expose your content to more consumers, which leads to additional website traffic.

Give consumers a way of spreading email content. Add social share buttons to your emails. This allows any small business to tap into their existing audience for promotion, which increases first-time visitors.
Email marketing is perhaps the most cost-effective choice for small businesses so don't ignore it. Email marketing campaigns deliver an average ROI of 3132% (or £32.32 return for every £1 spent) according to the latest DMA's Marketer Email Tracking study. So if you haven't already begun building an email list, start now.
People you've done business with before typically don't mind hearing from you via email. So that's a good place to start. Use lead magnets or irresistible offers to persuade website visitors to join your mailing list.
Make a plan and get to it
Many small businesses give up on driving qualified traffic to their websites pretty quickly. The usual notion or complaint is that already established competitors make it extremely tough to gain traffic share. While there may be some truth to that, the Internet is massive and consumers are attracted to what interests them. So don't let the competition deter you from doing things that'll increase your website traffic. Lastly, the strategies laid out in this article can be employed by practically any small business. Have fun.
About the author
Gabriel Nwatarali is the founder of Tech Help Canada and a digital marketing specialist with a passion for search engine optimization (SEO). He regularly contributes his knowledge of online marketing, business, and technology to online publications.