Recent research shows that 60% of the United Kingdom's adult population is working remotely. While the days of face-to-face sales may not be over, remote working is here to stay.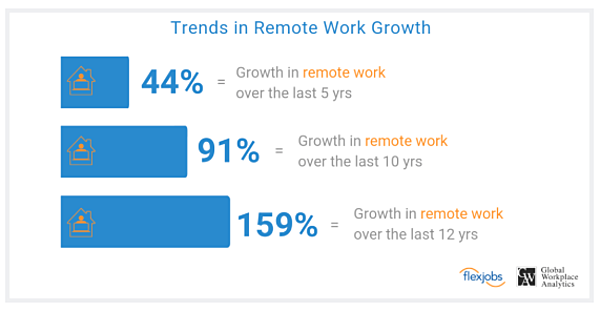 Source
The only way for companies to sell profitably is to understand the ins and outs of managing remote teams. In order to build a high performing remote sales team, managers must nurture, support, and guide their employees.Technology, too, plays an important part in helping to manage a high-performing remote sales team.
In this blog, I'll address some best practices around building and managing precisely such a team. Just to clarify, "remote" will refer to a situation in which reps and prospects are not in the same location during the entire sales process. And where reps may not all operate from a single sales floor or premises.
First, let's look at how to recruit your remote sales team:
Building the remote team
When it comes to sales, practical experience is invaluable—and is generally more important than having a lot of qualifications. Seek out people with drive and enthusiasm. You should be searching for sales people who want to genuinely help others rather than those focused on money.
When selecting a remote team, use the same processes you'd use when hiring in-house reps. Under normal circumstances you wouldn't hire key employees after one quick call. So you shouldn't hire remote members based on a quick video chat. Make sure you interview candidates thoroughly online (or face-to-face if possible).
Have a training plan in place
Have your training playbook ready—up to two weeks—before you hire. If permitted, carry out some on-site training. It's essential that new people feel part of the company and understand your culture and best practices from the start. Perhaps even more so if they're not going to be working under direct, physical supervision.
Give your salespeople extra motivation to stay productive
A big hurdle to overcome when building a remote team is human nature, particularly when it comes to salespeople. They're often extroverts and will find working remotely challenging.
Being outgoing by nature, salespeople like to talk to prospects in person—it gives them motivation.
To enable your sales team members to be as motivated as possible, you'll need to get them into some new habits. You will need to set clear goals for them. By doing so, the team members will understand exactly what is required of them. And these needn't be goals solely based around revenue and closing deals. Feedback is also crucial. Ensure you recognize the success of team members and give them areas for improvement.
Measure call activities
When team members aren't engaging with customers face-to-face it's even more important to measure call activities. This should start with tracking each rep's call volume. This means having a clear view of how many calls reps are handling during specific timeframes.
Also look at the number of meetings team members are scheduling, and the number of meetings carried out. Assess the number of emails sent, the number of chat conversations carried out by sales reps, and the amount of leads contacted.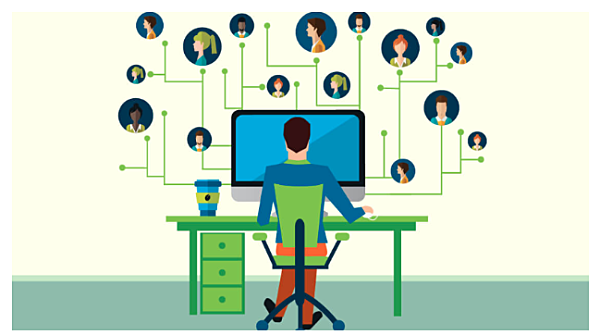 Source
Good communication is key to motivation
As a remote team manager you need to work harder to keep your team united. Don't neglect the kinds of casual conversations that come naturally in an office environment. Foster a friendly, engaged virtual environment in which your remote team members can interact.
A CRM is crucial to collaborative working
Apart from tracking the numbers, you also need to gain insights into what's actually being said when reps are talking to prospects. You need to know this information. Without it, you won't know how to help your reps improve. Only when they improve, can they enhance the customer experience.
So make sure you have a good CRM that can pull in all conversations your reps have with prospects. You'll be able to record emails, meetings, notes, and calls, and get an idea of how prospects are interacting with your website. Your CRM will also give you an overview of the team's lead generation activities and how many leads are in the pipeline.
Having a CRM in place means you can check on the progress of different teams. For example, you can compare how many leads or sales each team makes. Make each member of a team accountable for their own activities. (But don't let them think you're constantly watching over them).
By having a clear view of what each rep is working on, you'll be able to use the data as a reference point during coaching sessions too.
Set up good processes
To help people get things done quickly and efficiently, use task templates whenever possible. Many project management tools have features that help you map your processes as project templates and recurring tasks. For example, reps can use templates for sending cold emails, creating proposals, presenting demos, and so on.
Example of an email template: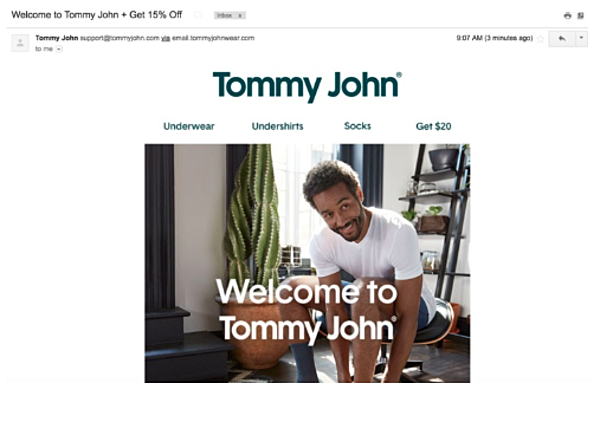 Source
Managing time usage
A simple app like Time Doctor can help you track projects that your team members are working on, and enable them to account for their time.
You must also make sure sales teams can collaborate with other departments in different time zones. If a member of a sales team in the U.K. needs an answer to an IT question (and they're based in the U.S.) make sure someone is available during their working hours. Offer around-the-clock support for teams across the globe.
Hold productive remote meetings
Just because you're not in the office it doesn't mean you can't hold productive meetings. During remote meetings you can review the next steps a sales rep should be taking with prospects—or change the status or value of an opportunity. In fact, it's a place to discuss whether certain leads are worth pursuing at all.
Other issues can also be brought up and resolved during these meetups. If you want to boost communication further, introduce daily meetings. They present a chance to share what's happened in the previous day and to discuss what the team members have planned for the day ahead.
Such "stand-up" meetings are invaluable in creating a transparent, communicative working environment. They let you reflect and plan. Use a video conferencing solution where you can see each other and share screens to drive team engagement. You could also use a live messaging app to carry out quick catch-ups.
Help reps work more efficiently
If you're managing a large sales team, it makes sense to invest in VoIP. Top VoIP-based systems reduce the number of repetitive tasks (like dialling a number). They also let you record calls and set up call lists to automatically dial the next customer as a call ends. With a good internet connection, you can even forward calls to email or as a message to your phone via SMS.
Knowing when to send an email or make a phone call is important for your team. It could make the difference as to whether or not they'll close a sale. To help reps become more productive, set up an efficient email marketing strategy that all in the sales team can use.
Encourage reps to use a meeting scheduler to remove email overload. If they're scheduling lots of meetings with prospects they can send invitation links to enable fast opt-in. Sending automated reminders an hour before the call begins also helps to boost the chances of prospects turning up and converting.
Meeting scheduling tools like YouCanBook.me or Calendly could come in useful here.
Webinars, live shows, small business support-- you can find all of these things in the Keap Facebook User Group. Join today! https://t.co/ROtdSPQE88

— Keap (@KeapGrowing) June 29, 2020
Build in social moments
When not in the same physical environment, you lose that sense of camaraderie that's so important to building team-working spirit. The moments at "the watercooler" can be recreated remotely.
Plan a recurring video call around mid-morning for the team members to chat about things other than work. Alternatively, you could use a less formal kind of messaging, like #party. It's an opportunity for the sales team members to bond, play games, and socialize.
Don't keep the remote sales team in a silo
Make your remote team a full part of the company so it shares in the culture. For example, invite the members to team-building days or cross departmental outings when these are up and running again.
image Source
Use the best collaboration tools
As well as a CRM, investing in the internet of things (IoT) will enable reps to collaborate on any device. From AI to the cloud, it's essential to have the most up-to-date ways to improve workplace communication. You can also integrate different areas of tech to create better overall solutions.
Make sure you have reliable video calling software, as well as a place to document, share, and use virtual whiteboards. Look at incorporating dedicated sales platforms such as Crankwheel or Demodesk. Or use Google Drive to share, comment, and edit files and documents.
Final thoughts
Despite the challenges, having a remote sales team can actually boost your productivity in the longer-term. For starters, it cuts out the hours spent traveling to appointments, the waiting in lobbies, and the time spent getting coffees.
If you execute a well-planned strategy for managing remote teams, you could double the amount of meetings reps hold in a day. By setting clear goals and keeping everyone motivated, you can create more—not less—connectivity between team members.
About the author
Sam O'Brien is the Senior Website Optimisation & User Experience Manager for EMEA at RingCentral, a Global VoIP and Call Centre software provider. He has a passion for innovation and loves exploring ways to collaborate more with dispersed teams. He has written for websites such as Davinci Virtual and Channel Partners. Find him on LinkedIn.