If you're wondering how to make a lasting impression on customers, Lifecycle Automation (LCA) — often referred to as lifecycle marketing — is the key. LCA is the framework developed by Keap's co-founders for creating a seamless journey from prospect to repeat customer. It's the process of designing, and often automating, your business processes with your customer in mind: creating an intentional journey from the moment someone becomes your prospect, to a client, and eventually an advocate of your small business (resulting in more prospects).
In Keap's LCA/lifecycle marketing framework, purchasing from you is only the halfway point in your customer's journey. There's a lot of work you have to do to get people into your funnel, and then more work to turn those prospects into customers. But the best source of new business? It's personal referrals — and LCA brings the focus to delivering an excellent customer experience with the intention of creating that repeat and referral business.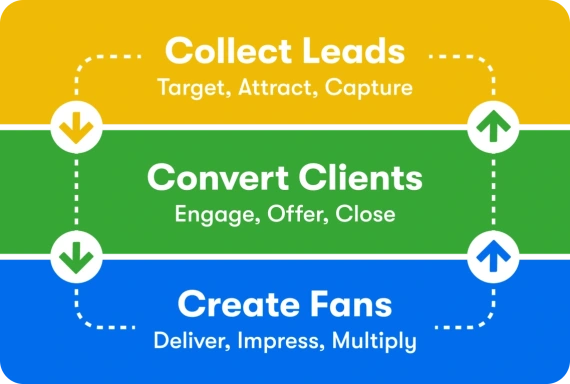 Lifecycle Automation allows you to easily identify the gaps in your customer journey, making it simpler to find the right strategy to fill those gaps. And we're here to tell you it really works.
Not convinced? As two current Keap employees who've used Keap with our previous companies, we come bearing a few examples of how implementing LCA skyrocketed growth in two very different small businesses.
Brett Fairbourn, former VP of Marketing at CrewTracks, a SaaS startup serving construction companies: I started using Keap at CrewTracks in 2017, and our Keap usage continually expanded along with the growth of the company. What started out as a few simple note templates and follow-up automations became an entire marketing machine that ran entirely on Keap, and it helped us grow consistently for years.
Laura Sills, former Director of Operations at Ziva, home of the world's first online meditation training: I started using Keap as soon as I started at Ziva, knowing that we needed to upgrade our CRM to prepare us for a huge growth period. After we built our new flagship course, and through engaging myself in the Keap community to get the training I needed, I began to understand the true power of LCA and what Keap was going to be able to do for Ziva as a business. Building an intentional and automated customer journey allowed us to finally cross the 7-figure mark that year, and growth steadily continued after that.
Now let's look at three specific examples of strategies we implemented across our customer lifecycles that you can use, too.
1. Remember how you met people to customize their journey
Tracking where your prospects and leads come from is absolutely necessary for your business. It tells you where to spend ad dollars, what kind of target audience to focus your marketing efforts on, and who your best referral partners are. It can also help you personalize your customer journey in a really impressive way.
Creating a specific lead magnet or opt-in for prospects based on where they're coming from has become more popular in the podcast/author/influencer era, but it's been an effective strategy for trade shows and conferences forever.
CrewTracks example
At CrewTracks, a significant percentage of our leads came from trade shows. After every trade show, we imported the list of leads and tagged them with a few tags: one to identify them as a trade show lead, one to launch our trade show follow-up automation, and one to identify the specific show and year we met them.
That last tag guided almost all of our outreach to those leads. They were put into a nurture automation just for trade show leads, so we could reference where we met them and use language relevant to that lead channel. Our sales reps referenced this information any time they reached out, of course. When we received discount codes from trade shows, we'd send them to anyone we'd met at that show in past years.
We started with just one simple tag, but as our company grew, our reporting and automation needs expanded, and Keap was able to accommodate that expansion.
Ziva example
Our founder Emily often spoke at conferences, and we would develop a lead magnet with a simple and relevant URL to the conference we were attending (something like zivameditation.com/keap). Anyone who provided their email was tagged in our Keap app as having attended that event.
We then made a promo code specific to the event for a discount on our online course, which we served up in a follow-up sequence after the event. This helped us track how valuable conferences were by giving us an easy way to see how many attendees wanted to get on our list to learn more AND how many of them converted to students.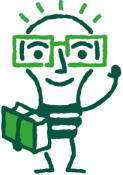 Pro tip
"Where did you two meet?" is a story people love to tell. Keap can help you and your customers remember that story about each other.
2. Celebrate their wins with them (or for them!)
If the following examples seem a little self-serving, we understand and agree to some extent. "Congratulations! You first gave us money one year ago!" might not sound like a huge win for the customer.
But these tactics exist within the LCA/lifecycle marketing framework. If you've put in the work to establish a warm relationship with your customers, that becomes something worth celebrating on both sides.
CrewTracks example
We sent our customers gifts via Mailbox Power's integration with Keap. For many of our customers, implementing CrewTracks was a huge step forward for their business. It often included an uncomfortable transition from the "old school" to a more modern way of doing business. Plus, it represented a partnership that meant a lot to our company and theirs.
So every year, we would send them a physical gift in a box with a personalized card to celebrate. This was completely automated. We just had to remember to change the gift once a year.
Ziva example
When our students signed up for zivaONLINE, they chose a start date for the course. When they reached the first lesson where they actually closed their eyes and meditated, they were dropped into a Keap automation that waited one year to send a "happy mediversary" email. This helped quantify success for folks — at one year of twice daily meditations, you had officially meditated for over seven full days!
We also provided a graphic that said this, so it was easy for them to share on their own socials. Plus, we encouraged them to post the graphic in the student Facebook group to encourage others to keep going.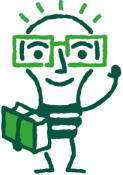 Pro tip
These examples can be expanded to any event you've stored in a date field. A happy birthday text message, for example, is incredibly easy to automate in Keap.
3. Remind them you're there for support, and make it easy to get in touch
This is one of those "easier said than done" tips. As your business grows, especially if it grows quickly, you absolutely must automate the type of outreach that makes your customers feel like, "Wow, this business really has my back."
CrewTracks example
We had an account manager model, and we periodically sent their account manager's name and contact info as a reminder that they had a go-to person they could call directly.
My favorite example of this was a customer nurture email with a gif of the lady that famously said on the news, "Ain't nobody got time for that!" The email went out during the summer — busy season for construction — and reminded our customer that they had unlimited training and support available, along with the name and contact information for their account manager, should they need said training or support.
We knew most of our customers were neck-deep in projects and would likely be unable to take us up on the offer, but if they happened to be facing an issue, there was a name and phone number right in front of them.
Ziva example
Most of our emails were sent from our customer support email, so any and all replies were seen within 12-24 hours. We had an auto-reply on that email that answered some of the most Frequently Asked Questions, just in case what they were looking for could be answered quickly. We included links to our private Facebook group (a primary support channel) on every course page and in the bottom of every course email, so it was always easy to find.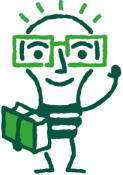 Pro tip
Put these types of outreach automations in place before you need them. Otherwise, you'll be playing catch-up, and your customers might feel abandoned in the meantime.
About the authors
Laura Sills
Laura is a Keap customer-turned-employee responsible for overseeing the Keap customer journey. This work is where her love for small business, operations, and all things automation is used to help onboard, educate, and nurture Keap customers as they go through the same experience she did. She also has an equally creative side (and a BFA in art and photography) that allows her to see unique solutions to problems. Laura transitioned to the digital marketing space as the Director of Operations for Ziva, a meditation company based in NYC, where she helped to scale the business by leveraging the power of automation.
Brett Fairbourn
Brett is a "boomerang" employee at Keap. He left the company to help build a small business, and has returned with tales of exhilarating success and brain-breaking stress. He loves conceptualizing and building automation for sales, marketing, and business processes, and wishes all Keap users would make the time to attend Keap Academy courses. Brett lives in Syracuse, Utah, with his wife and two daughters. He got a dog and named him Goose because he needed a wingman.