There are two crucial things every business needs to master if it must grow - customer acquisition and customer retention. Unfortunately, most companies invest more in acquiring new customers and neglect a good customer retention strategy.
For your business to grow, you must create a customer retention strategy that makes your customers stick to you like glue.
What is customer retention (and why is it important)?
Customer retention is the sum of all activities a business undertakes to increase acquired customers' chances of being repeat customers.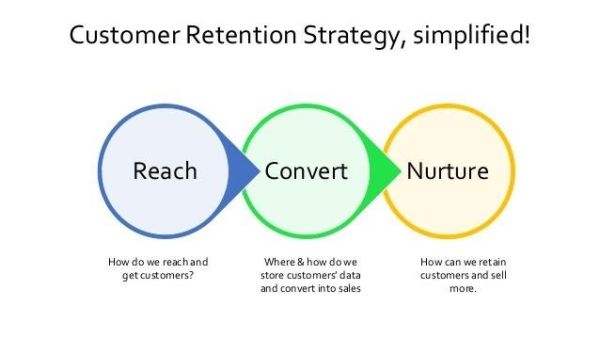 Why is customer retention important?
Let me give you four great reasons:
Research shows that 80% of your future profits will come from 20% of your loyal customers. This means the more customers you can retain, the healthier your bottom line will be.
On average, 65% of every business' revenue comes from existing customers. That means if you fail to retain your customers, your bottom line will tank.
It's 6-7 times cheaper to sell to an existing customer than selling to a new customer.
A 5% increase in customer retention can amplify profits by at least 25%.
The bottom line is that customer retention is cheaper than acquisition. It's even more profitable, making it an essential part of your business operations.
So how do you create a customer retention strategy that will lead to your business growing?
You start by knowing the essential customer retention metrics you need to keep your fingers on.
Customer retention metrics to know and keep an eye on
Before you create your award-winning customer retention strategy, you must, first of all, know the metrics you'll measure to see if it's working or not. Here are the top three:
Repeat customer rate. This is the main crux of your customer retention strategy as it measures the percentage of customers who have made a second purchase from you. It shows how well you're retaining customers.
Purchase frequency. Purchase frequency is the rate at which customers come back to buy from you. A dip in your purchase frequency results in a dip in your retention rate.
Average Order Value (AOV). This refers to the average money a customer spends on each transaction.
The primary purpose of your customer retention strategy is to increase these three metrics. Doing so increases the value of your customer and, ultimately, your bottom line. And that's why customer retention must not just be a strategy. It must be an organizational culture that every member of your team values.
So, how do you create a customer retention strategy that allows you to achieve this?
7 steps to an effective customer retention strategy
Now that we've laid a solid foundation, let's get you set up with a great customer retention strategy that sticks. A strategy that will help supercharge your business' growth.
1. Get customer feedback and implement it in product updates
One of the first steps to creating a solid customer retention strategy is to know what your customers want and how they want it delivered. Your customers want to feel valued, and one of the best ways to do that is to ask them what they really need from you.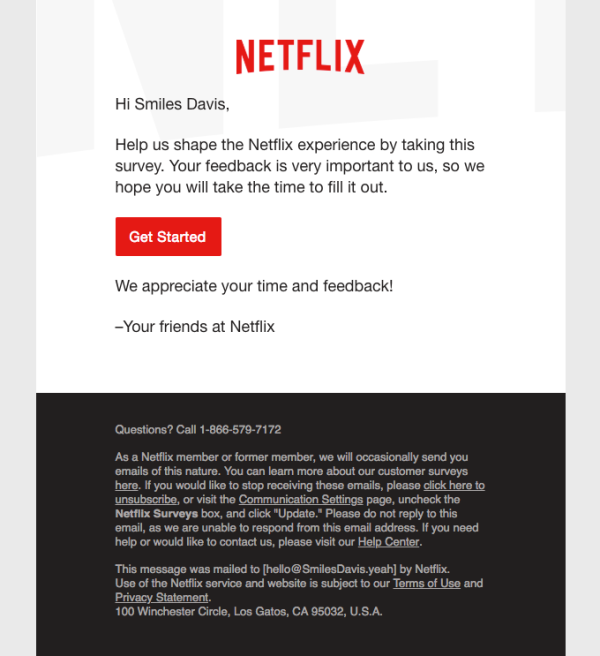 Of course, you must be genuine in your requests. And the only way to show this is to implement customer feedback into your product updates. Once you've implemented the feedback, make sure to let them know that their feedback was valuable. And if you use it to enhance your product/service (as you should), let them know and thank them it.
Allowing your customers to be part of your product development is an honor they won't take lightly. And they'll reward you by buying from you again and again.
2. Invest in excellent customer service
You only have one shot at making a positive impression on your customers. Failure to do so will result in 33% of them switching to your competitors.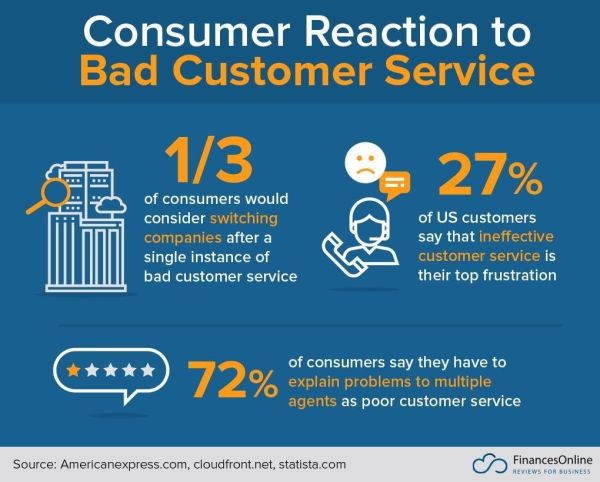 That's why customer service must make up a crucial element of your customer retention strategy. Let's face it, a happy customer is more than likely to come back and purchase from you again. And one way to make your customers happy is to give them VIP level customer service.
Research shows that 70% of customers say they're willing to support a brand that offers good customer service. This makes customer service an essential part of your retention strategy. After all, it plays an important role in humanizing your brand. And people would rather do business with a brand that has a human touch.
3. Focus on building relationships, not a business
How can you create a customer retention strategy that sticks?
Simple.
By focusing your energy on building relationships with your customers.
That's because people prefer to do business with brands they trust. And trust is developed by forming meaningful relationships with your customers.
This is where a good email outreach strategy also comes into play.
Why?
Because email is one of the best ways to build direct relationships with your customers. It helps you keep your customers engaged and also encourages repeat purchases. Here's an excellent example from the Beard Brand:

The key to building relationships with your customers is to offer them valuable information that will encourage them to keep engaging with your brand.
So, no matter your niche or industry, focus on building relationships, not just a business.
4. Notice customer churn early
Want to increase your customer retention rates?
Then you must reduce customer churn.
And you can only do that if you notice it early and rectify anything that may be the cause. Thankfully, a good CRM can help you see the signs of churn early. These include changes in purchase patterns, increased customer complaints/customer service inquiries, and other tell-tale signs that show that a customer is on their way out. Be quick to find out the cause and plug up any "leaks" responsible for your customers leaving.
5. Reward your most profitable customers
Do you know which customers spend the most with you? Or those that have been with your brand for some time? A great CRM will help you pick out these customers. And no, it's not just so you get a nice fuzzy feeling (great as that is).
It's so you can reward them.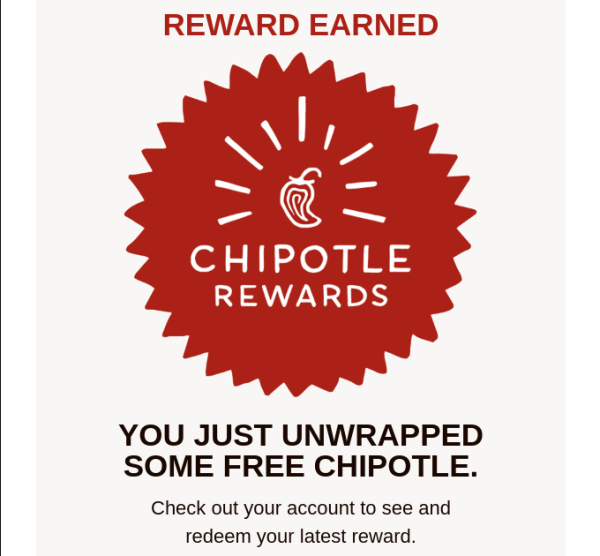 Customers who spend a lot must be treated as VIPs. Yes, that includes pampering them with gifts once in a while. You don't want to lose them as not only will they continue spending more, but they're more likely to become your brand ambassadors.
Again, this is where email marketing comes in handy. Create a segment of your VIP customers and send them updates about special programs and incentives reserved only for them. These may be small rewards, but they'll go a long way in ensuring that your VIP customers continue being loyal to your brand.
6. Let your customers know what you stand for
We live in a world where customers are spoilt for choice regarding brands they can partner with. One way to stand out from the crowd and inspire your customers to do business with you continually is to let them know what you stand for. People are more willing to partner with brands that support causes they're also passionate about.
Let your customers know that they're not just helping support your great business idea by doing business with you. They're helping champion a cause they believe in. This will foster a stronger relationship between you and your customers.
The result?
Your customer retention rates will be positively impacted.
7. Design an irresistible referral program
Referral programs are not just for driving sales. Designed and executed well; they can also be a great customer retention tool. That's because your customers are more likely to continue using your product/service if they've referred it to family, friends or colleagues.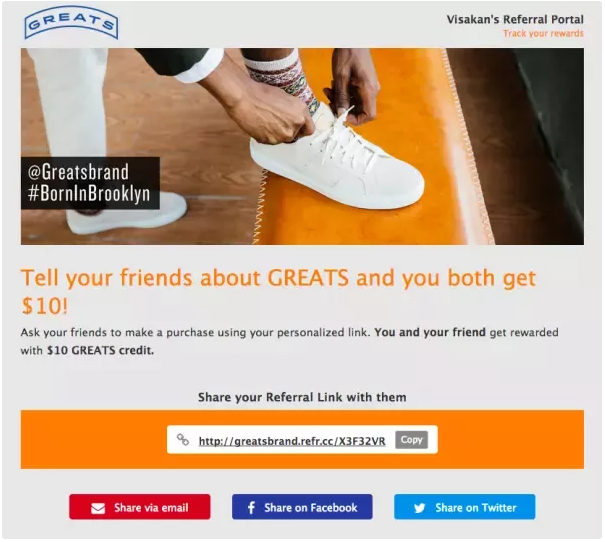 Referral programs are a double-edged sword that drives sales and fuels customer loyalty.
To design an effective referral program, you must have strong incentives to encourage your customers to refer business to you. You must also empower your customers with the necessary tools to make it easy for them to spread the word about your brand, products or service.
Your customer retention strategy - key to every business' growth
While it may seem like acquiring new customers is the key to growth, it isn't. Retaining existing customers is.
What use is it to acquire customers only to have them go out through the back door?
Once you get a customer, have a customer retention strategy to ensure that they continue frequenting your business. That's the key to growing your business - and your bottom line, of course.
Author Profile: Wesley Cherisien is an entrepreneur and tech investor. He has penned hundreds of articles, books and training guides for startups and Fortune 500 companies. Wesley Cherisien is helping entrepreneurs and small business owners develop and cultivate business ideas, discover marketing solutions, analyze digital marketing trends (including effects on consumer behavior), and learn how to build a brand that attracts a loyal following. Read more at WesleyCherisien.com and feel free to connect with him on LinkedIn.