Small business owners are so busy running their organization that they often forget about themselves. Keeping a company up and running and profitable is a huge task, and it certainly requires a lot of attention and dedication. However, small business owners bring an incredible amount of value to the table. As their business grows, they should, too.
Encouraging and cultivating a culture that pursues personal growth alongside business growth is a recipe for multiple levels of success. A business that clearly cares about the personal development of its employees will have a more engaged workplace, which directly links to employee performance and profitability over time.
Clearly, personal growth and development are important in the workplace. So how can you go about weaving this mindset into the day-to-day?
Here are four simple starting points to get things moving.
Encourage Self-Investment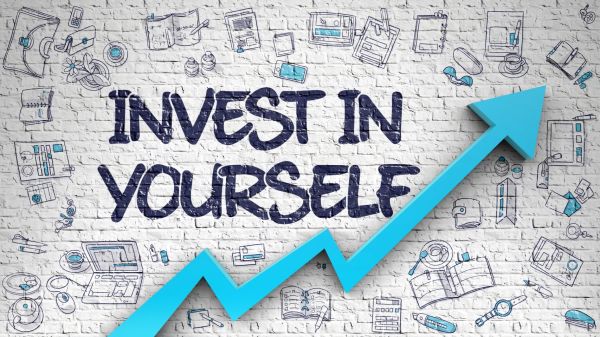 Personal growth will look different to every individual. For some, it may be pursuing educational goals, such as learning a new language, developing a skill, or receiving a degree. For others, it may be more abstract, such as improving relationships with other people or increasing their personal confidence.
What is important here is that everyone understands how to actually invest in themselves. Whether it be an investment of time, money, educational pursuits, mental/physical well-being, or making some sort of change in their day-to-day practices, it is important that your team understands how to get themselves on the path to growth.
As a growth-minded business, your organization can encourage this type of mindset by supporting opportunities for development. For example, if employees are interested in learning or improving their job skills, your workplace could offer to pay the cost of educational courses or allow their class time to count as billable hours. Creating company-wide support groups or matching up accountability partners are other ways that your business can support internal growth.
Consider Hiring a Coach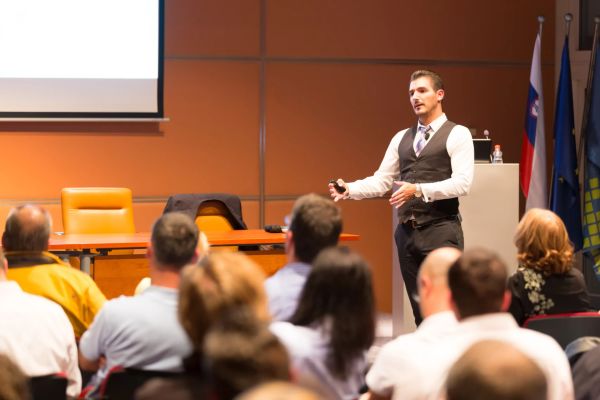 Hiring a professional coach or consultant to help encourage personal growth in the workplace has many benefits. For starters, simply having an objective party examine the day-to-day can help identify weak points and push for improvements in areas that you or your employees might be blind to. One of the most common qualities in coaches (whether it be a sports coach, business coach, or any other type of mentor) tends to be a "baloney detector" that provides a brutally honest perspective on certain problems.
For instance, if someone feels stuck in their role and isn't growing, yet keeps finding reasons to stay put, a good coach isn't going to buy whatever excuses you make to avoid making real improvements. Moreover, they will help set up attainable milestones to get you out of that rut.
Professional growth coaches will also help you critically answer certain questions, like:
What's really important to you, both personally and professionally?
Why do you do the things the way you do?
What type of legacy do you want to leave?
How are your actions improving your wellbeing and that of the company?
A great business coach is there to help your team accomplish a specific set of goals by setting astrategic plan to get from point A to point B. Their encouragement and experience are essentialfor keeping your team motivated towards personal development.
Take Keap's Lifecycle Automation Assessment to identify growth opportunities for your business.
Set Appropriate Goals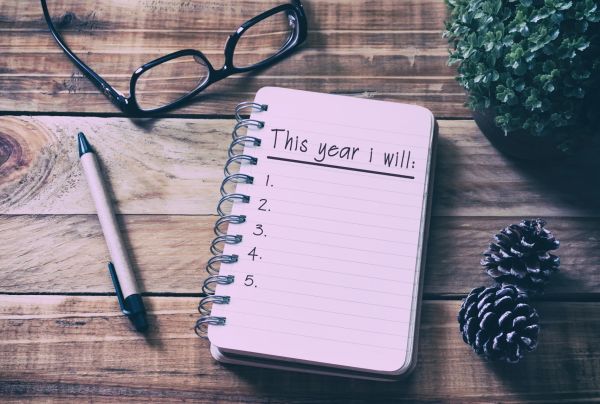 We've talked about setting goals several times throughout this article, but it is important to mention how those goals are set. Business goals tend to be very black-and-white (ex: increase profits by 2% by the next quarter, reduce production costs by 15%, and so on). But when it comes to personal growth and development, the end result may seem a little fuzzy and difficult to measure.
This is why it is important to combine elements of the two into actionable, measurable goals that can be accomplished realistically. For example, say that a personal development goal within a business is to improve time management. How exactly can that be achieved?
For one, strategies can be put in place to grow this skill. For example, getting rid of unnecessary time wasters, such as group meetings or time-consuming, minuscule tasks, can be a starting point. From there, other actions can be taken to accomplish this goal. Perhaps investing in a project management tool would be beneficial here. Or you can make this personal goal truly actionable by asking employees to keep track of how much time they "waste" and trying to reduce that time over the next few weeks.
The key here is to find a way to set personal intentions with measurable actions.
Create an Open and Safe Environment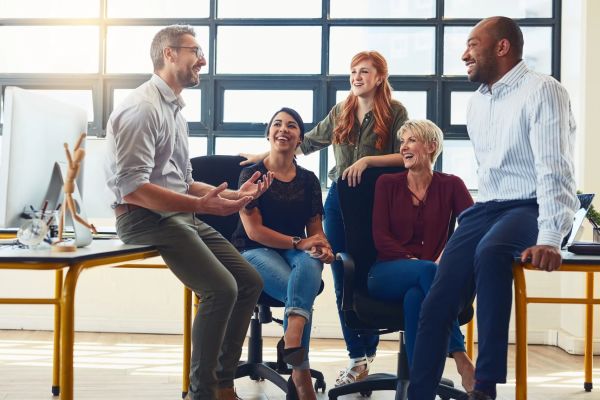 Feeling appreciated, understood, and valuable to an organization is an integral part of a healthy culture. If an employee feels that they are unappreciated or that their opinions do not matter, they are far more likely to leave that job.
An environment where employees are scared to share their thoughts and ideas out of fear of rejection is not the type of culture that will foster personal growth. Therefore, it is up to leaders within the business to establish an environment where everyone is heard and appreciated.
Encouraging feedback is a great way to start honest conversations between employees and management. This can be done with online tools, such as short opinion surveys or programs that ask everyone to anonymously share their thoughts for organizational improvement.
Of course, be sure that this fosters positive encouragement and is not used as an opportunity to tear down or point fingers at others. Instead, it should be a chance for encouragement, recognition, and suggestions that are helpful and positive.
Conclusion
It is not selfish for a business owner or an employee to pursue personal development within the workplace. By improving their own unique skills, those involved in your organization can create far more value, both personally and professionally.
Take initiative by encouraging opportunities for development within your organization. Talk about setting goals and putting strategies in place to accomplish them, and always be ready and willing to listen and encourage others along the way.
Manish is the President and Founder of E2M Solutions Inc, a San Diego Based Digital Agency that specialises in Website Design & Development and eCommerce SEO. With over ten years of experience in the Technology and Digital Marketing industry, Manish is passionate about helping online businesses to take their branding to the next level. You can connect with Manish on Twitter: @Manish_Analyst.