For any company to remain competitive in 2021, there must be a shift in focus to developing an automation strategy. A 2021 IBM study found that 80 percent of companies either already use automation or plan to adopt it within the next year.
Read: What is marketing automation?
Automation is growing exponentially. The recent investment news headlines are filled with stories of a growing uptick in major business automation. For example:
UPS is funneling further investment into its automated shipping process.
Honeywell is experiencing a surge in warehouse automation equipment sales due to global ecommerce growth.
This trend in automation means other businesses must attempt to keep up with the pace of change or be left behind.
Automation software for businesses of all sizes
Most Fortune 100 companies are embracing every automation technique possible, which will make their bottom line leaner and give their customers the ease and speed of delivery they have come to expect.
In order to remain profitable, even small and medium-sized businesses are investing in process automation software to manage inventory control, project execution, customer relationship management, and marketing.
As demand for rapid delivery of services increases, cutting edge business applications are needed to improve customer experience and company operations.
Four ways businesses can use software to automate business processes
There are four main areas in which small businesses can benefit from investing in automated software.
1. Manage stock turnover with inventory control software
An inventory management software, like Cin7, will track, manage and organize product sales. By automating parts of the inventory control software, businesses can save time and prevent inventory from dropping too low and hindering sales.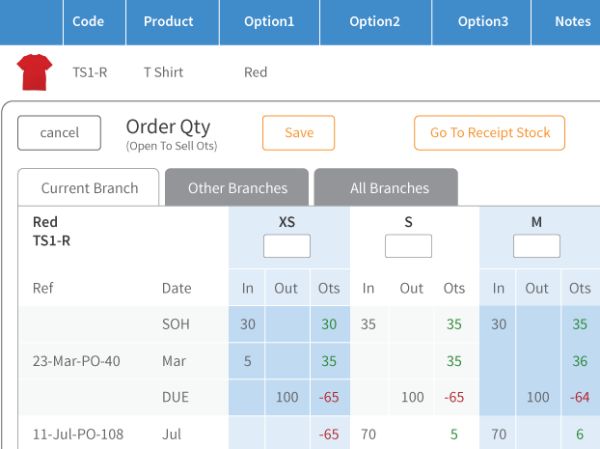 For example, a retail inventory platform makes it possible to automatically re-order items when they hit a set low number, or automatically transfer stock from one retail location to another. These platforms can give real-time inventory reports, enabling employees at multiple locations to see what is on the shelves, in the warehouses, or at other retail locations. The right automation sequences can help maintain a healthy inventory turnover ratio and prevent human error from impacting inventory levels.
2. Automate the customer engagement process
One of the most time-consuming tasks for any customer service team is repeatedly answering customer inquiries. It takes time, and up to this point, is a manual process.
Customers expect companies to respond to them within one hour while the average response time is 12 hours and 10 minutes. There's obviously a disconnect between expectation and reality for most businesses. This is where automation can bridge that gap.
Using automation, companies can employ an immediate automated response to a customer's inquiry. This will show that the company cares about the customer's purchasing experience. A simple email stating, "Thank you for your email, we will get back to you shortly," will help customers feel confident that their email went to a working inbox and will set the expectation that customer service will respond to their email.
That's the bare minimum a company can do to automate their customer's experience. Chatbots like ManyChat and GoBot can automate customer interaction through Facebook or on your website. These tools allow customer service teams to collect information from customers before a human has to get involved. For example, these bots can help identify the problem the customer is facing and collect pertinent information that will help a human quickly solve the problem.

3. Personalize offerings to customers by using marketing automation software
Marketing automation tools like Keap allow your business to better understand your customers at every stage of the customer lifecycle. These tools completely automate email communications based on customer data like purchase history and engagement behavior.
For example, an online watch retailer wants to email VIP customers who have abandoned their shopping cart within the last 14 days with a 10% discount to entice them to complete their purchase. Through the tool's integration with Shopify, that information is readily available to automate the email offer.
By knowing your customers better, you can create targeted communications specially tailored to them. No longer do marketers have to guess. Marketing automation tools give them the insight to put the right messaging in front of the right customers at the right time.
4. Speed up app development by using cloud technologies
App development is critical to today's most innovative brands. Getting these apps to market on time and on budget can be incredibly difficult. By using cloud automation, DevOps teams can reduce time spent on redundant tasks, run their entire container solutions in the cloud and access and deploy apps from anywhere.
DevOps software like Docker registry solution and JFrog's Artifactory repository manager streamline the app development pipeline. DevOps administrators can use Docker cloud to host their apps and services and integrate container orchestration tools like Kubernetes (an open source platform developed by Google). Cloud automation means making it easier to securely automate app deployment.
An automated future: The next phase
Major corporations are pushing ahead with plans for a more automated and interactive future. Walmart is putting shelf-scanning Bossa Nova robots in 50 of its stores to track inventory throughout the day, using an Auto-C robot to mop store aisles, and testing an Alphabot —a robot designed to help process online grocery orders.
Meanwhile, Amazon is taking automated interface to the next level by fine-tuning the company's Alexa to better respond to customers' requests on Amazon Music. The automated voice assistant will be programmed to interact with created dialogue for a back and forth "conversation" with customers to narrow down playlist options. Amazon's goal is to create a deeper customer experience, personalize music offerings and track the music the customer likes or dislikes.
Consumers are becoming more and more comfortable with an immersive automated lifestyle at work, at home, and in their retail experiences. In the 2020s, businesses will be more ingrained in automating operating systems like driverless cars, customized ads on billboard screens, and smart homes.
The future is here.
Matt Shealy is the President of ChamberofCommerce.com. Chamber specializes in helping small businesses grow their business on the web while facilitating the connectivity between local businesses and more than 7,000 Chambers of Commerce worldwide.