The holiday season will be here and that means it's time to meet with your marketing team to finalize an effective holiday marketing campaign.
Compelling seasonal marketing campaigns revolve around the notion of generosity. This is an opportunity to show your customers your appreciation for their business by offering incentives to get them to do their holiday shopping in your store or on your website.
Here's a step-by-step guide to ensure you're staying on schedule for building festive and effective seasonal marketing campaigns that will set up your company for an extremely successful year:
Finding your target audience
Holiday campaigns are always great lead magnets that capture the attention of new customers, turning them into potential subscribers of your brand.
Identify who your target audience is by determining which social media channels they prefer, what time of day attracts the most engagement, what kind of device they are using, etc. The more familiar you become with your target audience's behavior, the more success you will have in creating the most effective holiday content creation and promotion that will appeal to them.
Create a holiday landing page
Supplement your website with a special landing page designed specifically to accommodate your seasonal marketing campaign. Make it festive and animated to appeal to your audience's already elevated excitement for the holidays. Hone your search engine optimization (SEO) skills in gathering the most compelling keywords to assemble an attention-grabbing headline. Fill the page with information that tells your audience how your offer will benefit them. And most importantly, include a form to collect your customers' information when they make the conversion to receive the offer.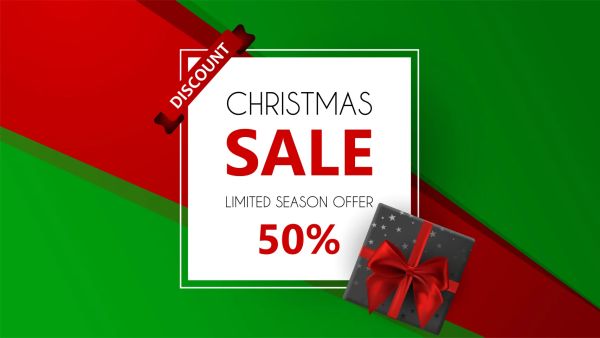 Holiday campaign promotion
It's go time. You've come up with a compelling holiday marketing campaign with a beautifully festive landing page enriched with content that includes an irresistible holiday offer. Now it's time to promote it to your target audience. This is a good time to utilize all of your marketing channels. Let's explore some promotion ideas:
Blogs: Whether your blogs are short and to the point or you choose the beat-writing route and create a series, be sure to always include a call-to-action (CTA) that redirects your readers to your new holiday promotion landing page. You can also explore some of your preexisting content to repurpose for your holiday campaign and drop your CTA in those blogs as well.
Email: This is tricky. You don't want to get lost in the already flooded inboxes that are prevalent this time of year, as you're trying to compete with other companies for your customers' attention.
If you do go the email route, be sure to generate a compelling subject line. Make your holiday offer stand out and include a CTA in the body of your email that leads them back to your holiday landing page.
Social media: Use your social media channels to link back to your landing page by sharing links to your blogs. If you use a social media scheduling tool such as Hootsuite or Buffer, you can arrange your posts to go live at different times and multiple times throughout the season so your posts are always present on your customers' feeds. You can also create a post conducive to each platform.
For example, Twitter allows 280 characters maximum, so structure your post to ensure you have enough room to include the link to your landing page. You can also set up Facebook, Pinterest, Instagram or Snapchat in these programs.
When it comes to the more visual platforms such as Instagram or Pinterest, take time to create something in the way of an infographic that reflects the look of your holiday landing page with a link to your offer in your brand's bio. You can also create a video with something festive like a gift unwrapping or snowflakes falling to capture the spirit of the holidays, then direct users to the link.
If your company has more than 10,000 followers on Instagram, the app will allow you to create an Instagram story with a link. Just instruct your readers to swipe up when they're viewing the story and you have yet another avenue leading them to your landing page.
The same infographic you create can also be shared on Pinterest with the link. Just format it as a pinnable board so it can be shared.
Holiday campaign metrics
As long as your campaign is active, you can monitor its behavior and engagement to see how it's performing compared to the expectations you set before launch.
This is also a good learning opportunity to see what works and what doesn't. Which asset performed better than the others? Is that something you will change for next year's campaign?
Regardless of what happens, this is an exciting time of year. Everyone's feeling festive, and working with holiday themes in any capacity just makes running your business that much more fun. Here's to a successful holiday season and a lucrative New Year.
This is the time of year to focus on delighting your clients instead of repetitive tasks. Keap can automate numerous business tasks to save you time, helping you focus more on having a successful holiday shopping season.