For an entrepreneur, there's no better outcome for a business venture than to see it grow into a valuable franchise. When that happens, the business can enter a new phase of growth that could see it spread across multiple cities and states, becoming a household name in the process. Before that can happen, though, the original owner will likely spend years operating several locations and fine-tuning all aspects of the business' operations. That way, the franchise rights will be worth a tidy sum to any other entrepreneur looking for a ready-made, viable business opportunity.
One of the first and most important steps that the franchise owner must undertake is to develop and implement a sound franchise marketing strategy that will promote the business in the regions that it operates in and introduce the brand to the audience that will be the franchise's growth engine. Doing so is one of the great challenges every franchise owner faces, and achieving success isn't easy. After all, not every business has the ability to become the next McDonald's or Marriott—but with the right marketing plan in place, they can succeed.
To help franchise owners and entrepreneurs interested in starting or growing a new franchise, here is a rundown of preparations to make and the four tenets of creating a franchise marketing plan that will increase brand awareness and drive solid growth.
Forming a solid foundation
Before approaching the task of developing a franchise marketing plan, it's first necessary to lay the appropriate groundwork to make sure the eventual plan can be carried out. In practice, this means building the business itself to the point that it runs like a well-oiled machine and generates sufficient revenue to support a wide-scale marketing initiative. The first step in that process is to standardize the products and operating procedures in use at all existing franchise locations. Doing so will create the kind of consistency required to establish a brand image, which is a vital part of any successful franchise marketing plan.
First, begin by defining the exact products and services that will be a part of the franchise's identity. That effort should include a manual that includes step-by-step guidance to ensure that every single location will provide a precise, repeatable experience to customers. A perfect example may be found in Starbucks's beverage manual, which includes instructions on how to craft every single product the chain offers down to the smallest detail, such as topping patterns and the proper way to add whipped cream to a beverage. In this way, it becomes possible to provide the exact same experience to every customer, every time, in every location.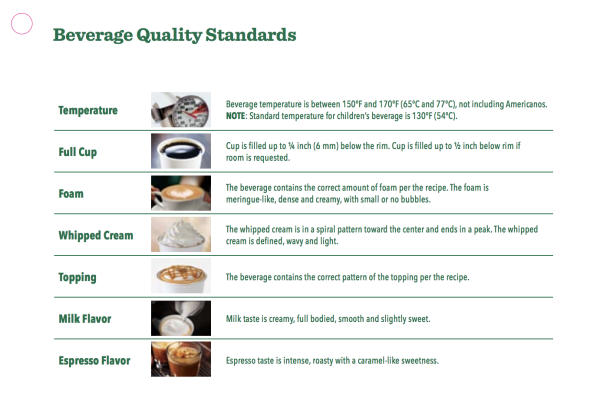 Once standards have been set, the next step is to make sure that the employees charged with maintaining those standards know how to work together to uphold those standards in every facet of operations. That requires rigorous training for all front-line staff, as well as building a culture of collaboration that encourages teamwork and a collective effort to sustain excellence. These efforts will also help form the basis of a franchisee training system, which will help to mint successful new owners that can run new locations that maintain the same high standards as the original.
The 4 tenets of franchise marketing success
Once the business itself is in a state that it can support a large marketing effort, it's time to begin designing a franchise marketing plan. It's important to remember that a franchise marketing plan serves dual purposes: to promote the brand in the mind of the consumer and to attract potential franchisees. Those two simultaneous goals can be accomplished by adhering to the following four important tenets.
1. Brand standardization is paramount
When it comes to franchise marketing, all major efforts will revolve around telling a story to the consumer to establish a brand identity and encourage engagement. To maximize the effects of those efforts, consumers must have a consistent experience at every touchpoint regardless of the franchise location. That's why operational consistency was identified earlier as being of such great importance.
In marketing efforts, the same holds true. Presenting a unified brand message means creating a comprehensive brand book that franchises can follow. This helps to discourage individual franchisees from going off message in an attempt to differentiate their own location from the broader brand. It also means establishing a process whereby individual franchisees can participate in crafting marketing initiatives at the corporate level. That will help ensure buy-in and allow for a path to brand innovation that will keep things fresh and lively.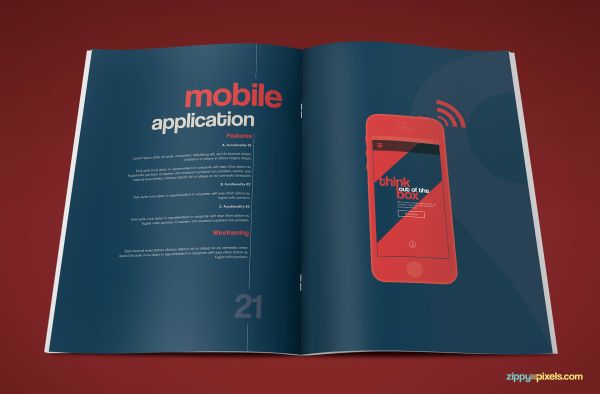 Image source: ZippyPixels
2. Social media is a primary marketing channel
For franchises, social media offers a direct line of communications to targeted audiences like no other medium. It helps the franchise to establish a brand personality and creates a two-way dialogue with consumers that provides valuable feedback and an opportunity for personalized messaging. For that reason, it's critical for franchises to place great emphasis on their social media presence so they can make the most out of what is now a primary marketing channel.
To illustrate the point, consider fast food franchise Wendy's.

It competes in a market against some of the biggest and best-known brands in existence but has carved out a unique brand position on the strength of its' social media presence. Their marketing effort proves that establishing a relationship with consumers can overcome countless other market challenges, and allow a franchise to punch above its weight—all while increasing exposure and market share.
3. Location-specific personalized marketing
Although it's critical to maintain brand standardization across the entire franchise, that doesn't mean that the franchise marketing plan shouldn't have room for personalization. One of the best ways to incorporate personalization is to give franchisees the tools and knowledge they need to run their own, location-specific email marketing campaigns and direct customer outreach operations. In most cases, that's best accomplished by selecting and providing a turnkey CRM system that will help individual locations track and engage their customers.
When selecting the platform to build around, it's important to consider the fact that the provided systems will need to operate both in concert with one another (to support franchise-wide marketing efforts), as well as independently (for location-specific marketing). In addition, it's critical to encourage franchisees to embrace the maximum amount of marketing automation possible to keep the total cost of ownership of each location low and attractive. Keap is one such platform that allows for a high degree of marketing workflow automation while simultaneously providing back-end business support and data analysis functionality. Taken together, the features included in the system act as a force-multiplier for each location, helping them to increase the ROI of their marketing spend.
4. Marketing must provide clear ROI for franchisees
When creating a franchise marketing plan, it's essential to realize that the plan must serve more than one purpose. The first purpose, as we've discussed already, is to promote the brand and establish market positioning. The second purpose is to deliver consistent and provable ROI to franchisees, who will be the primary underwriters of the marketing effort via a monthly fee structure. Since most franchisees will build ongoing marketing fees into their franchise financing plans, the ongoing value of the marketing plan must be clear and quantifiable.
Tracking marketing ROI is more of a challenge for franchises because the results aren't always split evenly among locations, and will be affected by whatever local efforts the franchisee pursues. To demonstrate the ROI of the primary marketing efforts, it's important to establish a clear coding structure that allows for the tracking of overall results. For example, franchise-wide sales and any coupons associated with them should contain embedded tracking information so as to permit a detailed analysis of results. In that way, the business can provide monthly data to franchisees that shows them exactly where their marketing fees are used and how it is affecting their bottom line.
Bringing it all together
Any business owner who makes sure to build the proper foundations for their franchise and constructs a franchise marketing plan that satisfies the four tenets mentioned here will stand a good chance of establishing their brand in the minds of consumers while simultaneously creating an attractive opportunity for potential franchisees. Of course, as the business expands, the franchise marketing plan will have to expand right along with it, growing to include additional locations that may have their own specific needs and circumstances.
For example, a tax preparation franchise might include locations that have no need of an annual marketing push for state-specific tax products, if they're operating in a location where no such tax is levied. Those types of regional differences introduce complications into master franchise marketing plans but can be managed just as long as the planner takes them into account and adjusts accordingly. When that happens, it's important to also adjust the marketing fees paid by individual franchisees up or down in accordance with the marketing efforts being made on their behalf.
All in all, a successful franchise marketing plan is complex, but necessarily so. With the right mixture of brand messaging, consistency, and high standards, however, business owners can set their franchise on the path to long-term growth, creating success stories everywhere their business can reach. At the end of the day, that should be the goal of every franchise marketing plan—and it's one that's well within reach when approached in the manner described here.
Philip Piletic's primary focus is a fusion of technology, small business, and marketing. He is a writer, marketing consultant, and guest author at several authority websites. In love with startups, the latest tech trends and helping others get their ideas off the ground. You can reach him via LinkedIn.