Blogs are incredibly impactful and important for businesses of all industries, but if you've ever tried to write for one, you know the content (or at least the content your ideal customer wants to see) doesn't always come easily. All writers face writer's block from time to time. If someone tells you they don't, take it with a grain of salt because, from one writer to another, they're fibbing.
The fact of the matter is we all need a boost of inspiration sometimes — and to be reminded that the content we're producing is worthwhile. I'm here to provide you with both of those things.
The benefits of blogging
Investing in your company's blog is always a good idea because blogs populated consistently with valuable, well-written content can lead to huge business growth. In fact, a good blog can bring about:
Higher SEO ranking: Search engines crawl all pages of your website, including blog posts. If there's a certain keyword you want to show up for in search engine results, blog content can help get you there! When you're writing blog content that is optimized for your SEO keywords, you are giving the search engines what they want to see and improving your website's SEO ranking.
More leads: With every article you write, you have an opportunity to take readers and turn them into leads. You can do this in your articles by including CTAs, static sidebars, exit-intent pop-ups and more. Blogs act as the gateway to turning readers into leads and leads into customers.
Better lead nurturing strategies: Once someone has shown interest in your business, you want to nurture that lead by providing them with value. Creating customer centric content is a great way to do this. When you have blog articles for each stage of your customer journey, you can easily nurture leads by sending them content that corresponds with the stage they're in.
Your blog articles make a difference, and your prospects and clients need your writing. However, it's natural for teams and blog contributors to hit a wall sometimes, so let's dive into five content ideas to break you and your fellow writers out of your funks and get you producing posts your audience will love.
Check social media
One of the best places to turn to when you're struggling with content creation is social media. I'm not saying you should use your writer's block as an excuse to spend a few hours scrolling through TikTok.
Instead, you should dive into social media with a strategic eye. Try browsing different platforms with these two goals in mind:
Discover what's trending in your industry
Social media is the perfect place to discover what people in your industry are talking about. You can log onto Instagram, X (formerly Twitter), LinkedIn, and other channels, and use the search feature to look up hashtags and keywords related to your business' niche. Once you find some potential topics, get to scrolling and look into what people are saying about them.
This process will not only give you more ideas for your content, but will also narrow down what angle you want to take on the topic. You don't want to write verbatim what other people are saying because your content won't stand out. Instead, see if there's a unique position you can take that your audience will be interested in. The most important part of this process is choosing a topic and writing an article that will provide value to your target audience.
Use your own posts as a launching point
Your own social media posts are another great and possibly forgotten resource to inspire your blog content. When it comes to a blog post, you don't always have to reinvent the wheel. Sometimes, it's easier and more effective to work smarter, not harder.
One way to do this is to take a look at your own social media posts and see which ones performed best. This will reveal the topics your audience is already interested in, and you can use those topics as starting points for articles. Chances are your social media post didn't cover the topic in depth, so a blog post would be a great way to dive deeper into the subject! When your article is ready, pass it on to your social team for them to share as they see fit. This will give your content a boost and provide your followers with an update on a subject they care about.
Use ChatGPT for idea generation
ChatGPT has taken the world by storm. It can be an incredible resource for customer focused content — not necessarily to write articles for you but to help you generate ideas.
For example, let's say you work in the health and wellness industry, and you're struggling to come up with a blog post to include in your monthly newsletter. You could start by asking ChatGPT to "generate five blog post ideas about developing and sticking to a new eating plan." Then, choose the idea that inspires you most and write an article about it.
The prompts you can submit to ChatGPT are endless, so don't be afraid to play around with AI technology. It could take you a few tries to get the results that are right for your industry.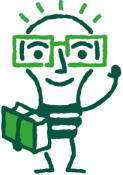 Pro tip
Keap has an AI content generator that is specifically designed for small businesses. Users can rely on it like it's their own personal writing assistant and use it to create marketing campaigns in minutes instead of hours.
Ask other departments
Sales and customer service are two departments that work extremely closely with your audience. On a daily basis, they hear questions that prospects and customers have about your business. These questions are a gold mine for content creation because, ultimately, you want your blog articles to be the answer to your audience's questions!
All you have to do is ask your sales and customer support departments what questions they hear most from leads and clients. Then, you can answer those questions with your future blog articles. You won't have to worry about whether you're producing helpful content because you got the idea right from the source.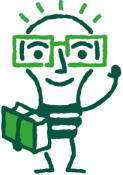 Pro tip
Whenever you write an article based on a question from sales or support, send it to them so they can provide it as a resource the next time someone asks that question.
With this process, your writing department gets the inside scoop about what the target audience wants to read, and the sales and customer service departments get resources they can use in their own roles. It's a win for all!
Read!
This idea is the simplest one on the list, but it shouldn't be overlooked. Reading helps get the writing wheels turning, which can also lead to some great blog article ideas. When you're stuck in a writing rut, don't force yourself in front of a computer right away. Instead, pick up a good book, or check out a blog, even ones that have nothing to do with your industry.
Simply giving your mind a break and allowing yourself some time to get inspired by someone else's writing can be what you need to move forward. Remember, inspiration rarely comes from staring at a blank document and forcing the process along. Take a break, and then try again with a fresh perspective!
Conduct interviews
Writers don't have to work in isolation. If you're lacking the motivation to write, try interviewing! The collaboration aspect of conducting interviews can be energizing and help bring about tons of content opportunities.
Who can you interview? Start with the people you serve. If you have access to customers, you have access to potential interviewees. Reach out to your contacts and see if any are interested in being interviewed about the success your business helped them achieve. This allows them to share and celebrate their success, which will also serve as a testimonial for your business. Once the interview is complete, you can get to writing your content.
Another option is to interview employees of your business and give customers an inside look into how things work. No matter who you interview, make sure it is relevant to your industry and provides value to your target audience.
At Keap, we've implemented this in our own content strategy by routinely capturing video interviews with customers about their business' success and how marketing and sales automation helped them get there. Not only can we create customer focused content from these interviews, but we're also able to celebrate small business success in the process!
Bid writer's block goodbye
Are your creative juices flowing yet? I sure hope so! Your blog articles hold huge potential for your business. Your audience will soon be learning from your content and taking the next step in their customer journey thanks to your hard work.
If you need more inspiration, check out Keap's marketing blog or collection of customer success stories. You can also take the next step to ensure all your website content performs the way it should by exploring the Top 5 SEO tips for small businesses.
About the author
Caroline Burk is a marketing content writer for Keap, where she gets to merge her love of writing and marketing with her passion for the small business community. She draws inspiration for her writing from the tenacity and creativity of entrepreneurs, and she aims to encourage and enable them to continue making a difference in their communities. When she's not writing, she's either reading, planning her next solo trip, or trying to break her own writer's block with these tips.