The web and social media have opened a world of possibilities for businesses of all niches. But brands and marketers often struggle to attract new customers to their channels. As audiences are scattered all over the internet, simply promoting your products isn't enough — first, you need to build a trusting relationship with your prospects if you want sustainable results.
The marketing sales funnel is an effective model of communication and content creation. It goes beyond traditional advertising, as it seeks to provide customers with the information they need at the right time.
But when powered with a video marketing strategy, that same sales funnel model accomplishes tasks with a level of consistency that no other type of content can claim to achieve.
The thing is that there are many issues involved in leveraging video content for your sales campaigns.
So, to simplify matters for those starting out, we've put together this guide to review the best types of videos for each stage of the sales funnel. We've also included some useful tips and tricks to make the most of this content.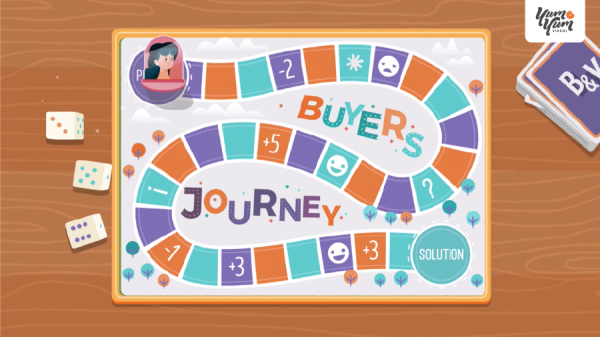 Awareness stage
Getting your audience to know your brand and solutions takes time, so your first contact with them should be a memorable experience. To do this, you essentially have two effective paths you can choose from:
1. You can show yourself as useful with "How-To" videos
2. Generate excitement with commercials
How-to videos
Few people approach brands with an exact, fixed idea in mind of the product they want to buy.
Before considering options, people tend to be looking for ways of making their lives easier, solve a problem, or accomplish a new task. It's no surprise, then, that "How-To" videos are a much-loved staple of social media.
With these videos, your goal and focus should be on the task at hand or the thing to be created. You want to keep these videos in simple, practical steps so viewers can later make use of them. And, of course, use your own product to demonstrate the process—but don't be overly promotional yet!
Commercials
Besides being useful, videos can also be a source of excitement to keep your audience interested in what you have to offer. Used as teasers, commercials work just this way: they offer a snippet view of your solution's value and quality.
These videos are "aggressive" in the sense that they deal with your product's promotion directly. However, the key to a successful commercial depends on the approach you take. The best among them don't focus on the product's features, but on the cash value and benefits they can bring to audiences.
A good rule of thumb is to have your commercials revolving around improving your audience's life in a meaningful way. Do so, and you'll start your funnel on the right foot.
Consideration stage
During the consideration stage, clients take on the task to actively research and compare the best solutions out there. Here, the most crucial thing you can do is to showcase content that sets you as a reliable brand with a unique message and value to offer.
Explainer videos
Animated explainer videos are a potent resource to communicate and frame any complex message to audiences. With the use of storytelling, colorful characters, and catchy jingles, you can seamlessly immerse your prospects in crucial topics and unforgettable stories.
They are best used to help viewers get a better grasp of the problems they face in their daily lives. By establishing this context, curious prospects will be more attracted to what your product has to offer and will eventually be open to hearing more about your brand.
Product videos
But what if prospects want to see your product in action? There's a limit to how much you can accomplish by simply communicating your message through description pages and images. If you want to showcase your solution in action, then you should consider creating a product video.
These videos offer a live demonstration of your product's worth and quality. You want to offer a taste of the full range of activities that customers can do with your product. So, don't just list its features—put your product to the test and show how it performs in all kinds of situations.
Decision stage
At this point, customers have a pretty good handle on the kind of solution you can offer. However, they might still have a few questions left in their minds. Will that product really suit their needs? Has it worked for others? Fortunately, with testimonials and FAQ videos, you can address these questions head-on and help your prospects make a confident buying decision.
Testimonials
Your already happy customers are your best asset when it comes to converting prospects into buyers. As they have first-hand experience with your brand and product, satisfied clients can provide interesting stories and valuable insights that will be appreciated by your audience.
Whether in the form of an interview or a documentary, testimonial videos work as long as the speakers convey their message authentically. So, when creating this type of video, try not to stick to a tight script—instead, give your interviewees the chance to express themselves freely.
FAQ videos
Your audience is craving the nitty-gritty details of the product they will buy. How long does its battery last? Can it resist extreme weather conditions? What about the assembling of its parts? With a FAQ video, you can take all these questions and answer them directly.
Whether in the form of short clips on YouTube playlists or as embeds on your landing page, these videos are a helpful tool for curious leads. And coupled with a live demonstration of your product, customers will leave with a precise idea of what they are expecting to buy.
Parting words
Video content is a great marketing solution that helps your brand turn occasional visitors into leads and buyers. Part of its effectiveness lies in its versatility—you can rely on video for everything from offering practical guidance for doing a task to framing and showcasing a product or offering real-time commentary from happy customers.
When planning your next marketing campaign, think about each type of customer you want to reach and their needs at the time. You can be sure that, with the right video, you can start having an open conversation with them.
Victor Blasco is an audiovisual designer, video marketing expert, and founder/CEO of the explainer video production company Yum Yum Videos. Besides running the business, he's a lifelong student of Chinese philosophy and a passionate geek for all things sci-fi.