If you want to improve the search ranking on your website, you need to play by the SEO rules.
Sometimes, this will involve implementing an advanced technical SEO technique. Other times, a little trick or easy tip here and there is all you need.
Here are 6 improve SEO tips and tricks you should start using:
1. Choose low-competition keywords
When you're getting started with optimizing your keywords to rank in the SERPs, you'll notice a lot of the top keywords in your industry have been taken by the large authority sites.
These are high-competition keywords, so you can't rank for them, at least not now. Tools like Ubersuggest help you differentiate a low-competition keyword from a high-competition keyword.
Ignore everything in the picture but the search volume and the average backlink count. Though this may vary depending on your industry, most keywords above 5,000 searches per month are high-competition keywords.
The average backlink of 27 means your page will need to have at least 10 links if you're to stand a chance competing for that keyword.
Here's what you can do to get those low-competition keywords:
1. Get keyword suggestions
You can do this with Keyword Tool as it provides long-tail variations of your primary keyword for you.
2. Use Google autosuggest
Modify your primary keyword with a preposition such as with, for, under or by, then hit the spacebar and wait for Google to come up with long-tail variations.
2. Target your competitor's broken links
A broken link is a link on a webpage that no longer works. A lot of sites in your industry have broken links, especially the old ones.
Here's a 4-step process to getting a spot on sites with broken links:
1. Search for large sites that allow guest posts
There's no point doing the difficult job of searching for a broken link if you're going to email a site that doesn't care or won't link to you because they consider you a competitor.
Sites that offer guest posts have no problems linking out, so you can get them by using search strings such as "write for us (your industry name)"
2. Scan for broken links
If you're dealing with a site with at least 100 pages, there'll be a broken link somewhere. You can use a tool like Broken Link Checker to scan for those broken links.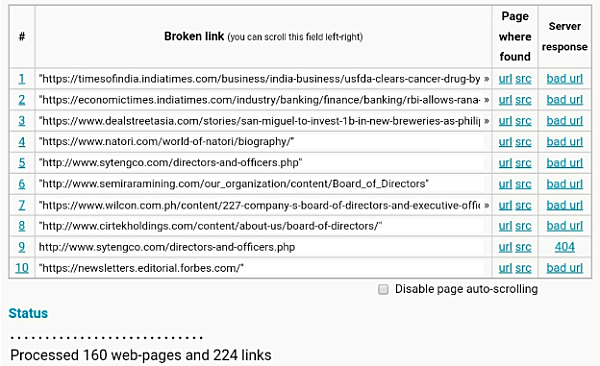 You'll get a result that directs you to the exact pages on which these broken links can be found (see above).
3. Check for link opportunities
You won't be able to replace every link with 1 of yours so you should check for opportunities where you can get a link. Broken links with a post you already published on your site are the best links to target.
4. Email the site
The email address will not be difficult to get as it will be exactly like pitching a guest post, but this time you're pitching your already written post to replace a broken link on their page.
3. Supercharge your on-page SEO
On-page SEO is the part of SEO you have complete control over, as it's everything you can do on a page to optimize it for increased conversions. Here are some things you can do:
1. Place your keywords in your title
You don't even need to be optimizing your site to do this, it just makes sense that if you're writing a post on "paleo diet recipes" that should come naturally in the title.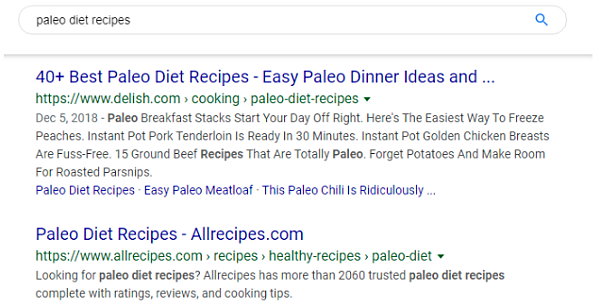 2. Use SEO-friendly URLs
An SEO-friendly URL does 2 things: it contains the keyword in the post and people who read it can understand what the link is talking about.
The example above is bad as it's not descriptive enough.

The example above is perfect.
You should also avoid creating links with many words as Google will display only 70 characters of a URL.
4. Boost your user experience
Google updates its algorithm several times per year, and the reason is simple - it's trying to get people to the best page for a particular search query.
If you're improving the user experience on your site, it means you're optimizing your page for humans and not bots, and here are ways to do this:
1. Use white space in your content
It's not just about writing, you need a good layout for your posts. People don't like reading blocks of content, so a way to deal with that is by using white space in your content.
It makes it easier for readers to scan, and most people scan anyway.
2. Optimize your page speed
Most people on the internet are not so patient to wait on a slow site, so you'll be getting a lot of bounces.
The first thing you should do is run your site with the Google page speed checker.
Run a check on your site and head right to the diagnostics section, click the arrows to see how you can get the different problems fixed, or just send the report to a developer or hire an SEO company to get it done.
5. Stay in good link neighborhoods
Google manual penalties caused by shady link building practices are very common. Sometimes you don't even need to be doing the linking yourself.
When you receive links from sites Google thinks are spammy, you're considered guilty by association.
You can run a link analysis on your site with Ubersuggest, especially for your top pages.
You can also check this in your Google Search Console, but if you're suddenly getting a huge influx of links from sites you don't approve of (sometimes this could be an attack from a competitor), you should submit a disavow request to get these links off your page.
6. Track and optimize
You can never completely optimize your site, it's either very bad or good enough to be better than that of your competitors. Here are various tools that can help you do this:
1. Keyword research and tracking
You can use SEMrush for this. Get Keyword Tool to produce more long-tail variations of the primary keyword.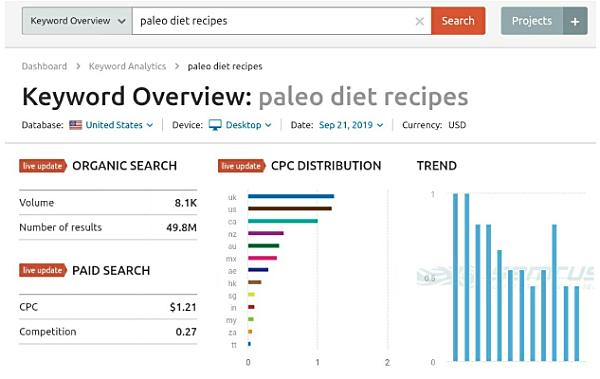 2. Backlink analysis
Ubersuggest works just fine and you can use Search Console to resolve any manual issues with Google.
3. On-page SEO and user experience
Google Analytics works fine with this. You can also use Google Tag Manager for click-through-rate analysis.
Conclusion:
You need SEO tips to get more leads, improve your conversions and get more customers taking up your offers, and the tips and tricks in this post will help you with that.