It's officially November and that is, traditionally, the month of holiday sales. Most businesses have their holiday ad plans in place as early as July, however, in 2020, everything is up to chance.
For entrepreneurs, we can use that as a way to get ahead of the wave of investment made by bigger brands with deeper pockets and leverage this opportunity for our businesses and our clients' businesses.
If you're just jumping into this series, the Black Friday Entrepreneur Prep series, make sure you read the first blog here and the second blog here. Today's blog will focus on seven tactics (with case studies!) to increase your Black Friday and Cyber Monday (BFCM) sales and end the year with a little extra cash on hand.
Why is BFCM so important this year?
Most businesses are struggling to recoup the losses from supply chain delays, store closures and reduced in-store capacities from earlier this year. While ecommerce saw a massive uptick in sales -- 129% year-over-year in the U.S. and Canada as of April 2020 -- the typical increase in urgency to buy online happens over one four-day period at the very end of the year.
Quarter 4 can be a way for your business to get the capital it needs to expand a product line, bring on more employees or reinvest into additional advertising tactics to start Q1 of 2021 stronger than ever.
It can also be the thing that keeps you in business through Q1 2021.
Whatever your goals are, this blog will provide you with clear tactics to achieve them and, perhaps, new ways to think about your offerings in order to increase your success rates far beyond the BFCM sales cycle.
What are the key dates?
Black Friday into Cyber Monday is not just about the traditional door busters and flash sales -- it's far more than that this year. Some businesses, like Walmart (who already saw record growth in the pandemic in online sales) and Target are hosting daily deals. Some are holding off on their biggest deals until the actual weekend after Thanksgiving. And others are trying to create an entirely new funnel for this unprecedented time.
What should you do? Well, that is up to you. It's up to how much you want to make, how much you have to spend and how much time you're willing to invest to get it done.
For service-based businesses, this is the perfect time to offer a package based on a solopreneur team rate or to offer one-off campaign projects to boost your books before the end of the year.
The key dates to consider are:
Friday, November 27 - Black Friday
Saturday, November 28 - Small Business Saturday
Monday, November 30 - Cyber Monday
Tuesday, December 1 - Giving Tuesday
How do you stack your promotions?
Promotional pricing can be challenging but it doesn't have to be.
If your business is primarily ecommerce based, your biggest discount needs to be on Cyber Monday.
If your business is primarily brick-and-mortar based, your biggest discount needs to be on Black Friday.
If you are a small business, a promotion unique to your offering would do best as a flash sale on Small Business Saturday.
7 tactics to help increase your sales - with case studies - this BFCM
Tactic one: Email Marketing
Email Marketing is one of the best ways to increase your sales for Black Friday and Cyber Monday.
The best way to achieve this is to create a special deal for each day and begin teasing out the offer five to eight days in advance of your first day of sales. This way, your audience will be hungry for your email AND it will also increase your chances of getting your email into the inbox throughout the holiday season and well into the new year.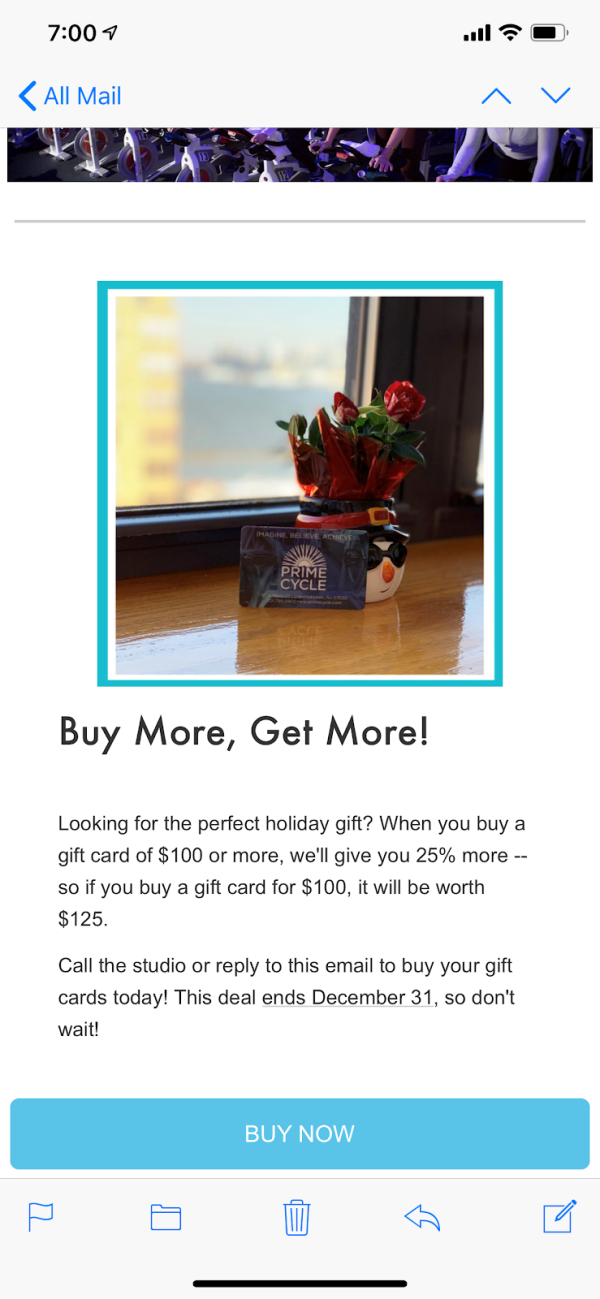 Tactic two: Facebook and Instagram Ads
Facebook and Instagram Ads are a great way to increase brand awareness, acquire new leads that look like your most loyal customers and allow you to access functions you might not have had access to within the platforms and tools, like Instagram Stories.
The best way to leverage ads is to use user-generated content like reviews for social proof and increased conversions. Ads combined with email marketing follow-up funnels will allow you to convert more customers, faster. Start your ads on Monday, November 9 and monitor them for the first 10 days (November 19). Then, evaluate their success and determine if you can increase your budget by 10-20% for the next 10 days to get you through November 30.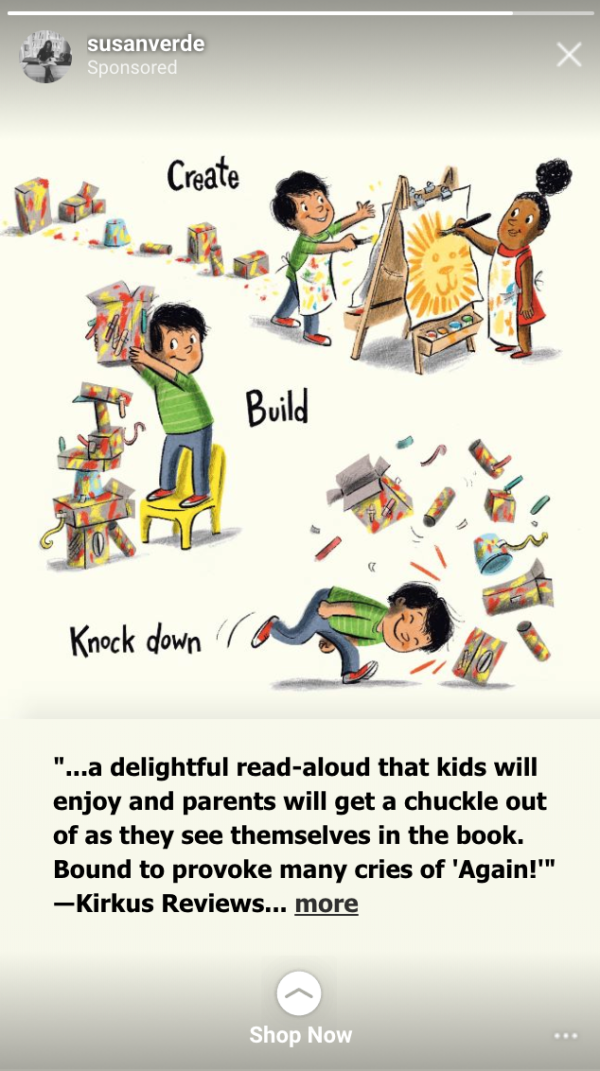 Tactic three: Streaming Connected TV
My company, Agency 6B, handles Media Buys nationally for our clients. We buy airtime on traditional stations and programs like ABC, GMA and ESPN and we also work with our clients to create the commercials that go in those dayparts that we determine will be most beneficial for their campaign goals.
A new tool that we've seen great success with is Brandzooka. Brandzooka is a platform where you can advertise nationally or buy a specific DMA (designated market area) on all mobile streaming services. It will show your video to the demographic you choose on an auction system, much like all other Paid Social Media ads.
Benefits of this approach? For $2,000, we were able to help a client get 10K views and 40K impressions -- traditional TV placements cost 10-15 times that for the impressions.
Tactic four: Flash Sales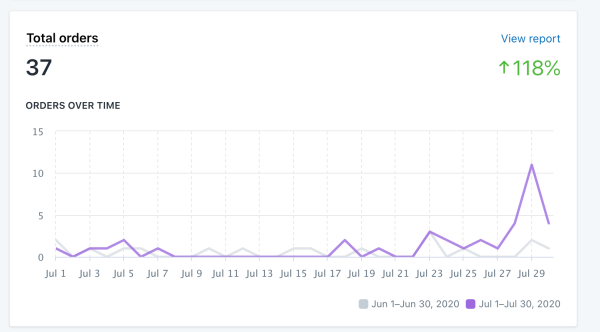 I love a flash sale as a consumer and, chances are, your consumers will too. Flash Sales should have a time and date restriction to create a true sense of urgency. That is the only way to have a successful flash sale -- to train your audience that this sale is ONLY happening when you say it is and no longer.
You can go back and forth between extending flash sales and having hard stops on your flash sales each quarter to keep things interesting.
As you can see from this Shopify graph for a small business ecommerce client with four products in their catalog, a flash sale spiked their sales and helped contribute to a bigger month than before.
Companies with five or fewer products can struggle around this time of year, especially as consumers flock to Amazon, Target and Walmart. Create a story and get your customers excited in order to find new ways to engage them and their audiences.
Tactic five: Influencer Marketing
Influencer Marketing has had, as the Content Creators would say, a glow up this year. Since 2018, the investment in Influencer Marketing/Content Creators as part of overall marketing budgets has doubled and 4.8% say that the ROI from these efforts are comparable or increased based on other marketing tactics used.
As a Content Creator myself, I am an advocate for this tactic as part of your overall marketing plan. The challenge here is getting creators to commit and convert.
The best way to ensure that they do what you ask them to do? Contracts! Like every other business arrangement, contracts are key to your success here. It doesn't have to be anything crazy -- simply a letter of intent or scope of work highlighting what you, as the client, will offer and what the creator will provide you for your offering.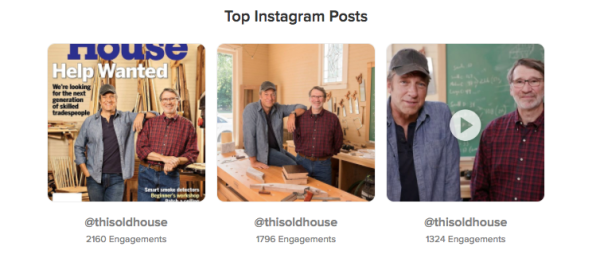 In 2008, I was an Online Editorial Intern for "This Old House" magazine and eight years later, they became a client of my Agency. During that time, I managed their partnership with Mike Rowe of "Dirty Jobs" and helped them increase their following on Instagram by 4,000 per week and skyrocket their engagement on Reddit, Facebook and Twitter. Pinterest also drove more traffic than BuzzFeed to their site during the time my agency managed their efforts.
Why did this work? Because Mike Rowe has a platform and, as a creator, he is trusted by his audience to deliver quality recommendations that they can count on.
We don't just do Influencer Marketing and Creator Content Campaigns with large influencers -- we can work with micro and nano influencers too, which, for small business, can sometimes have an even greater return.
The key to leveraging this campaign tactic is to work with individuals who have followers that look like your customer base and whose followers trust them to share quality information.
Tactic six: User-Generated Content Surprise and Delight
I absolutely love a Lead Generation Challenge -- that is, my personal term for a way to re-engage subscribers and upsell existing, loyal customers.
A few years ago, I executed one for Christine Hassler (Author, Speaker and Coach… and Infusionsoft user!) where we were able to re-engage over 600 subscribers with one email and then leverage that re-engagement on her social platforms.
The key to a successful Lead Generation Challenge as a precursor to BFCM is to start the challenge five to eight days before your biggest sale for the BFCM period.
The way this works is that it allows you to challenge your audience to share photos with your product, highlight something from one of your services and engage with prospects on channels you're already monitoring.
It also allows you to use UGC videos and photos in ads, which is the best return on your investment for any Surprise and Delight Campaign.
Tactic seven: VIP Daily Deals
Instagram has a Close Friends List. Facebook has Groups. When I managed the digital brand and campaign strategy for Link AKC, I leveraged the group's functionality on Facebook to create a VIP Group where we released our specials before we shared them anywhere else. It not only ensured we'd have customers who were already excited for the offers we shared, but it also helped us test out features, gain valuable feedback and increase user generated content for other campaigns.
Here's an example of user feedback on the group and how we set it up via Instagram DM. We carefully curated the members and it led to serious gains for the brand.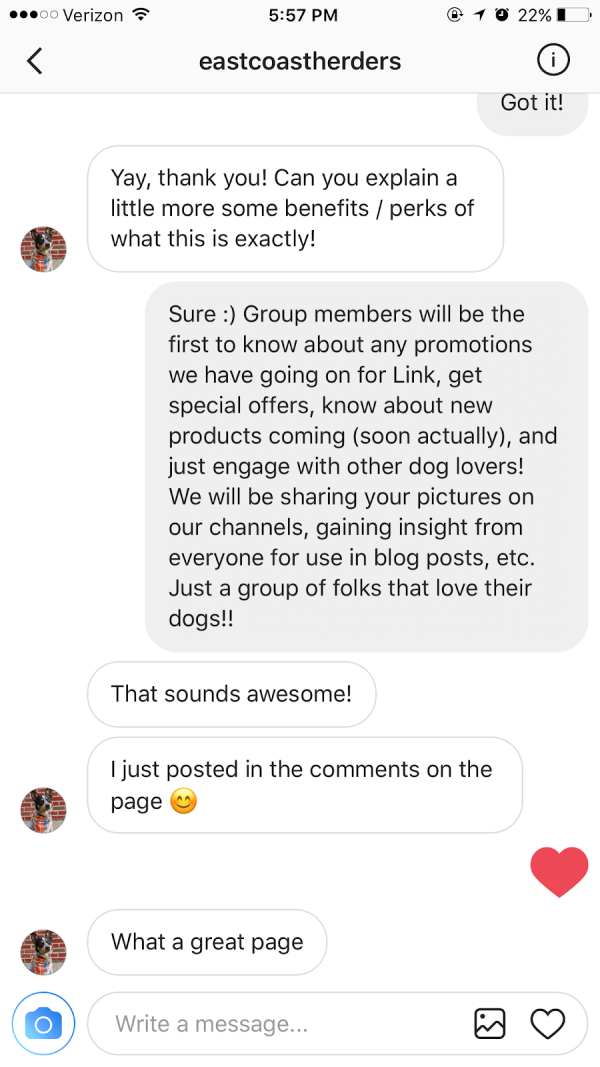 All of these tactics can help you on BFCM and well beyond to create marketing campaigns that provide a true ROI that not only converts for the length of the campaign but for years to come.
Have a tip you'd like to share? Find me online at @vixreitano on Instagram and Facebook, @vixinthecity on Twitter or email me at [email protected].
Vix Reitano is a Creator, the Founder of Agency 6B and an International Speaker. Reitano has provided content to brands like AOL, USA Today, The Skimm, Huffington Post, Thrive Global and dozens more. She is a Google News Initiative Trainer with the Society of Professional Journalists and focuses on providing quick, thoughtful content for audiences of all ages. Learn more at vixreitano.com.