Welcome to the Product Release Report for July 2023! This month, we're highlighting a couple of powerful new features for the Max Classic edition.
Keap's new email builder
Available in Pro, Max, and Max Classic
Keap's new email builder is now available when sending broadcasts in Max Classic. The new builder enhances your experience when creating and sending emails. We covered several of these new features in our April product update. The new builder includes:
A larger selection of templates
Multi-column support
Text-only option
File download button
Countdown timer
And more
Check out the help article for more information on how to get started.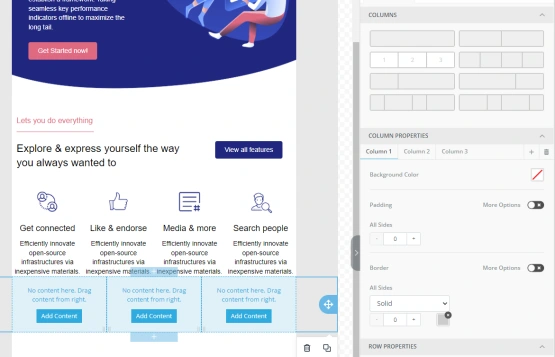 Email Health dashboard widget
Available in Max Classic
Take control of your email deliverability with the Email Health dashboard widget. This widget provides insightful reports and recommendations to help you monitor your email deliverability and take action. Follow the best practices outlined on the widget's reporting page to ensure your emails reach your recipients' inboxes. Learn more.