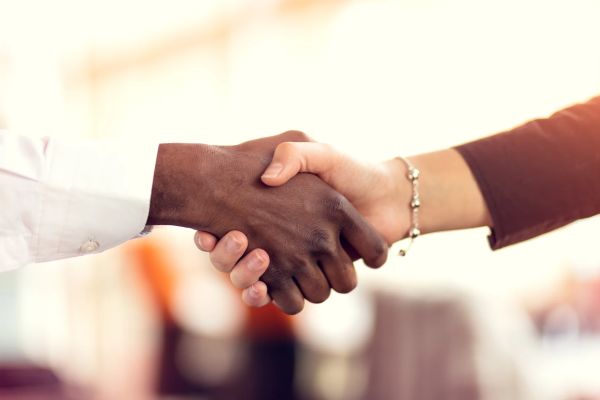 Small business owners have numerous opportunities to improve and modernize their marketing efforts. By investing in tools like email marketing, content marketing, and CRM/automation software, small business owners can achieve the marketing mix necessary to compete in an increasingly digital world.
Content marketing: Social and beyond
Our survey results show that small businesses are well aware of the power of social media, with a majority investing time into creating content to post on social channels. While establishing a social presence is important, small businesses should be wary of putting all their eggs in this basket. Platforms like Facebook can change the rules of the game practically overnight by altering their algorithms, which can limit the visibility of contentposted by companies.
Some of the biggest potential gains may exist in the realm of downloadable content, used by only 16 percent of survey respondents. Making content—like e-books, webinars, white papers, and more—available on a website or blog post in exchange for contact information (typically an email address) is an effective way to identify and follow up with potential clients. And it becomes especially powerful when few of your competitors are doing the same.
Customer relationship management (CRM): Organized contacts and valuable insights
In our survey, 42 percent of respondents said they use an email provider to manage lead and client information. While providers like Gmail and Outlook can house basic information, small business owners need a more sophisticated solution for tracking leads and closing sales: a customer relationship management (CRM) tool.
Less than a quarter of small business owners in our survey said they use a CRM. In addition to organizing detailed contact information, a CRM can provide valuable insights as it tracks the progress of each lead in the sales process, monitors their email and website activity, and identifies the hottest leads based on their behavior. CRM tools can also segment leads based on demographics and behaviors, allowing small business owners to reach targeted groups with messages that resonate with them.
A CRM can help small business owners save time and turn more leads into clients—which survey respondents identified as some of their top digital marketing challenges. As a result, CRM tools help businesses close more sales. Every dollar spent on a CRM system yields an average return of $8.71, according to the financial firm Nucleus Research.

Email marketing: Effective (and cost-effective) digital marketing
In an era of texts and tweets, email almost seems like an old-fashioned means of communication. But according to technology firm Gigaom Research, 86 percent of digital marketers at companies of all sizes regularly use email marketing—and they consider email more effective for awareness, acquisition, conversion, and retention than any other tactics.
Yet many small business owners haven't realized the value of email marketing, our survey suggests. About 60 percent of respondents said they don't use email marketing. And less than half of small business owners have an email list that prospective clients can opt into.
By inviting prospective clients to opt into an email list, small business owners can "nurture" leads who need more time and information before making a purchase decision. Email also helps businesses stay in touch with existing clients, who are crucial for driving repeat business and referrals.
Email offers the best return on investment among digital marketing options, according to a study by the digital marketing firm Econsultancy. While 68 percent of companies said email marketing had a good or excellent ROI, only 32 percent said the same of social media. The costs of sending email are low, and emails can be more targeted than strategies like advertising or direct mail.
Landing pages: Turning websites into active sales tools
Three-quarters of small business owners maintain websites, and half will allocate more resources to them in 2016. What's not clear is where exactly this increased spending will go.
Our research suggests one promising direction. It's true that only a quarter of small businesses reported that they currently use landing pages (that is, purpose-specific web pages built to receive traffic from a particular source). But that minority is likely to have an advantage in facing some of the biggest challenges our survey identified: acquiring leads and clients, finding more time and resources for marketing, and assessing whether their marketing efforts are successful. The right landing page platform will let small business marketers be sure that their increased web budget actually gets results.
Marketing automation: More time, streamlined processes
Finding the time and resources for digital marketing was a top challenge for the respondents in our survey. Yet, less than 16 percent identified a 2016 goal as using a tool that helps small business owners streamline processes: marketing automation.
With automation software, small business owners can automate processes across many areas of their business, including lead generation, sales, and customer service. Automation, especially when integrated with a CRM system, allows small business owners to automatically nurture leads, quickly respond to clients and generate repeat business. Automation also helps them save time by handling manual office work, like sending paperwork and appointment reminders.
Automation is central to the success of many businesses: In fact, nearly 80 percent of top-performing companies have used marketing automation for more than two years. With affordable and scalable options now on the market, it's time for small business owners to implement the same type of systems used by successful large businesses.