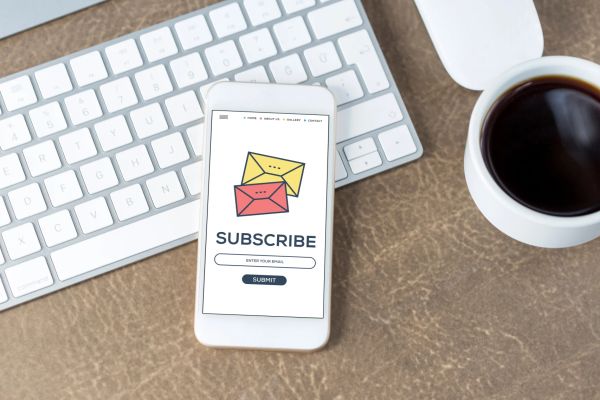 Email marketing is one of the most effective ways to market your business, but if you don't follow the rules, it can cause detrimental damage to your sender reputation and result in a lot of wasted time and effort.
In this chapter, we'll share best practices along with tips to help you better understand the rules of email marketing and keep your emails out of the spam folder.
Your email sender reputation is a big deal
Email sender reputation works like your real-life reputation. It stays with you. You can also think of it like your credit score. It's difficult and time-consuming to build, and very easy to destroy. At its most basic, your sender reputation is the reputation that Internet Service Providers (ISPs) associate with your email domain.
3 factors which impact your sender reputation
1. Your email content
What you put in the body of your email impacts your reputation. This includes:
Spam-like content
Headlines and links
The image-to-text ratio (industry standard is 80:20 ratio—80% text and 20% images)
2. Your server/email service provider (ESP)
Aside from monitoring spam complaints, ESPs are becoming smarter and more attuned to what people want to receive in their inbox. They dig deep to see what type of emails are being sent and calculate opens, clicks, unsubscribes, inactivity, and more into the algorithms and decide inbox placement.
3. Your sender domain
This is the "@" and ends with ".com" (or .org, .edu, or .anything these days). The reputation of your sender domain follows you everywhere, no matter which ESP you use or whether you switch ESPs.
If you fall down in any of these three areas, your sender reputation will be in danger and your emails won't make it into the inbox of your subscribers so treat it with care.
Email list hygiene
Your email list can make or break your email marketing. That's where email list hygiene comes into play.
Email list hygiene entails cleaning out inactive or unengaged people from your email list and only sending marketing emails to people who are active or engaging (opening emails and clicking on links) with your emails. Performing email list hygiene regularly will ensure you're only emailing the people who truly want to receive your messages.
Email subscriber engagement
In a nutshell, engagement is the interaction subscribers have with your email—opens and clicks. However, for ESPs, there's a bit more to it. ESPs consider engagement as one or more of the following:
Recent opt-ins: People who showed a recent interest in your business and gave you permission to send them emails by opting in your email list.

Purchasers or subscribers that have been billed within the last 120 days: Purchasing your product or service doesn't necessarily mean you have permission for ongoing email marketing communication. If they're not engaged with your emails, this will raise a red flag for ESPs.

Opens and clicks in the last 120 days: Once someone signs up for your email list, the clock starts ticking for ESPs. ESPs monitor email opens and clicks—more so clicks—to get an accurate representation of engagement. That's why it's important to send emails with valuable messages that give your email recipients a reason to click on your CTA link.
The difference between warm and cold email lists
Warm email list
This is a list of email subscribers who have:
Opted in (given you explicit permission to email them).
Been contacted in the last four months, and are regularly engaging with your emails, but engagement in the form of email clicks and opens is low.
Being in this situation isn't a good ROI on your time, and it can hurt your standing with your ESP and get you blacklisted.
Cold email list
This list is made up of subscribers who you haven't emailed in the last four or more months. These are people you shouldn't be sending any email communication. It's bad email etiquette and it won't be received well by your email subscribers and your ESP.
Knowing the level of engagement of your email subscribers can be tedious if you're trying to keep track of it manually. Fortunately, software tools like Keap can automatically track engagement for you and provide you with easy-to-read reports so you don't have to spend the time searching through the data and trying to make sense of it.
Email list clean up
The first step in proper email list hygiene is making sure you're working with a list of email subscribers who want your messages. It's easier to drive engagement and convert leads to clients when people want to hear from you.
Take your current email list and send a re-engagement email to gauge the level of interest of everyone on your list. Your re-engagement email can take one of the following approaches:
Ask people who have opened an email from you in the last six months to click a link and confirm they still want to receive emails from you.

Give the people on your list different subscription options, like receiving every email or signing up for a specific interest.

Confirm that their email address is still current and ask if they want to update their email preferences.
Re-engaging email subscribers
After you've cleaned up your email list and removed the people who didn't respond to your re-engagement email, it's time to reconnect with people who want to stay on your list. Think about what you can do to deliver massive value and immediately remind your subscribers why it's good to get emails from you.
Here are a few ideas:
Invite your subscribers to a Facebook Live event or webinar where you provide exclusive training or answer questions
Include valuable material (e-book, data from a study you conducted, etc.) that will get your email readers excited
Create a multi-part course and use it to keep your email subscribers engaged for an extended period of time
Whatever you do, make sure what you send is interesting, personal, adds value, and includes a CTA link. Taking the time to go through the email list hygiene process will surely help you prevent your emails from being marked as spam.
Email list segmentation
After you've cleaned up your email list, it's time to segment, or organize it, so you can reach the right people at the right time on the right channel. You can achieve this through email segmentation.
What's email segmentation?
Email segmentation is the act of intentionally subdividing your email list into any number of smaller lists that are determined factors of your choosing (e.g., product or service preference, gender, interests, media interests, etc.).
3 reasons why you should take the time to do it
1. People love a personalized touch: Emails with personalized subject lines are 26 percent more likely to be opened. Emails you send to leads and clients should be personalized. In fact, when a lead becomes a client, the personalization should be ramped up a notch or two. Think of it as the start of a happy, long-lasting client relationship.
2. You'll get to know your leads and clients better: It's much easier to develop new products or services that meet a market's emotional and logical needs when you have in-depth insights into those market segments. Things you may have completely overlooked in the past all of the sudden become clear.
3. You'll increase client retention and increase sales opportunities: Segmenting your clients allows you to increase retention as you provide value-added offers and upsells that are relevant to your client base.
There are many ways you can segment your email list. The key is to select the segmentation strategy that will work for your small business.
Keeping your email out of the spam folder
After all the time and effort that goes into building a good email reputation and creating the right email message, the last thing you want is your email going to the spam folder.
As ESPs and spam filters become increasingly sophisticated, the chances of emails never making it to the inbox increases. In fact, only 80 percent of commercial email arrived in recipient inboxes in 2017 according to a study by Return Path, which helps companies improve email deliverability. Five percent of emails ended up in spam folders, while 16 percent never even made it that far, blocked at the gateway by email providers.
But don't let yourself get discouraged. Technical and personal strategies can help keep your email out of the spam trap.
Strategies to keep your email out of the spam folder
1. Don't use a personal account like Gmail to send marketing emails
Sending marketing emails to a large number of people from a personal account like Gmail or Yahoo goes against DMARC policy and could impact your email deliverability. DMARC stands for Domain-based Message Authentication. It's a standardized approach to email authentication.
2. Always, always ask for permission before emailing (It's the law!)
When you add new subscribers to your email list, you need their permission, either verbally or implicitly through an opt-in form on your website. According to the CAN-SPAM Act, it's illegal to send spam, defined as unsolicited, commercial, bulk email. Ideally, you should use a double opt-in, which requires the person to click an email link confirming their registration after they've subscribed to your email list.
3. Send personalized emails
As we've mentioned, people like personalization. Marketing messages that resemble personal letters typically bypass the spam folder. To help your message have a more personal feel, limit the use of images, links, and spammy words and phrases like "fast cash," or "100% free."
4. Make it easy to unsubscribe
Of course you don't want people to unsubscribe from your email list, but if you don't give them the option, their only way out is to mark your email as spam. Be sure to include an unsubscribe link that's easy to find in the footer of every marketing email you send.
5. Get the DKIM stamp of approval
DKIM stands for Domain Keys Identified Mail, an email protocol that allows you to authenticate your email domain. It's like a digital signature that emails providers check to ensure you are who you say you are. When your sender authenticity is validated, the email provider will be more likely to send your emails to the inbox, not the spam folder.
6. Set up your SPF record
In an effort to protect you as a business owner and a sender of emails, your web hosting provider uses Sender Policy Framework (SPF) as a method to prevent unauthorized senders from forging your email address, or "spoofing." Many Internet Service Providers (ISPs) require SPF records to be published under your domain name in order to accept your email. Regardless of the provider you use to send email, you need to make sure your SPF record is set up to authorize that provider to send email from your sender address.
Keeping your email out of the Gmail Promotions Tab
As if the spam folder didn't give you enough to take into consideration, there's also the Gmail Promotions Tab that you need to consider, especially with an increasing number of people using Gmail.
Here's how it works:
Gmail scans incoming mail, and depending on the type of information received, assigns the email to the Primary Inbox, to the Social Tab, or the Promotions Tab. The Promotions Tab is similar to a junk mail folder. The idea is to make sure the Primary Inbox remains uncluttered so it's easier for people to find the emails that matter the most to them.
Things you should avoid doing
To improve the chances of your email arriving in the Primary Inbox instead of the Promotions tab, avoid the following:
Using a lot of images in your email. Instead, stick to emails that look like plain text and an ordinary email signature.
Including more than a couple links in your email. Instead, use one CTA link per email and always make sure you include an unsubscribe link.
Using your brand name instead of your name in the "from" section. Instead, make the email from you. People buy from people, not machines.
A lot of fancy HTML code. Email templates look great, but be cautious of fancy HTML-coded templates which often end up in the Promotions Tab.
Links to your social media profile in your email signature. As we mentioned above, keep the links limited to one per email. Your goal is to get them to click on your call to action (CTA), not your Facebook or Instagram link.
By applying these principles and sending people information they care about and want to receive, you'll be able to get your email into the Gmail primary inbox and keep your emails out of the Promotion Tab.