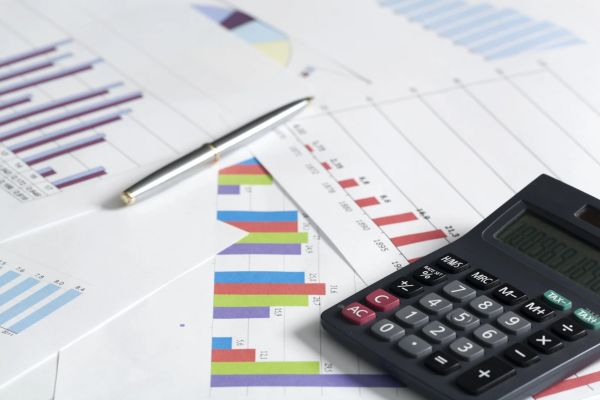 Now that you actually have money to work with, it's absolutely crucial to create a budget. Without a budget, you risk gross miscalculations, overspending, and overall unpreparedness for the future. Basically, any business owner who operates without a budget is putting their business at risk for failure.
Numbers are stressful. Especially considering these numbers can signify the make or break a small business. But businesses that plan well tend to thrive.
These tips will help you with your financial planning journey.
Tip #1: Let your budget work for you:
The budget should be your friend. It's an actionable tool and should work on your behalf to help you determine if you have sufficient funds to maintain and grow your business.
Tip #2: Don't expect complete accuracy:
Your budget is an educated guess. Make assumptions based on current trends and past expenses and spending patterns.
Tip #3: Pay attention to what you're spending:
Every now and then, review your budget and look for opportunities where you can reduce operating costs by working with new suppliers or services.
Tip #4: Build in wiggle room in your budget:
Set some extra money aside for necessary future expenses like expansions or new equipment.
Tip #5: View business budgeting as an ongoing project:
A monthly budget will both keep you from being surprised and help guide your thinking toward what you need to do to build your business long term. Annual budgets might work well for corporations, but a monthly budget is a more reasonable plan for small businesses.
Tip #6: Stay on your toes:
Take an agile approach to running your business. Be prepared to shift and adjust your business based on performance. If one of your products or services is outperforming, start your research early to find out where you should be focusing your efforts and learn about upcoming market trends.
Tip #7: Use the right budgeting tool:
Arm yourself with the right tools and managing your budget will become much easier. Here are a few financial planning tools you can use to plan and track your budget:
Another thing to keep in mind while you're working on your budget is to plan for the future. John Rampton, an entrepreneur, online influencer, and founder of the online payments company, Due, explains that venture funding will ebb and flow. He recommends business owners always plan for future funding, especially during times of ebb.
Here are a few ways John Rampton recommends small businesses find funding:
Consider government and institutional grants
Sign up for a pitch competition
Research the availability of small business loans or microloans
Pursue crowdfunding
Remember the benefits of bootstrapping your business
But what do you do if those inevitable financial ebbs end up making a larger impact on your bottom line than you expected? The last thing most business owners want to do is give up on their business without giving it their all, especially after all the time and effort that goes into starting a small business.
How to recover from a negative cash flow
Step 1: Determine the cause of the negative cash flow
First things first. Figure out what caused the issue in the first place. By knowing the source of the problem, you can create targeted solutions. And, you can prevent issues in the future. Often, the cause of a negative cash flow lies in your operations when you do not make enough or spend too much.
Step 2: Change your payment terms if clients aren't paying fast enough
Your payment terms influence cash flow. If you invoice clients and have a negative cash flow, it's time to revisit the payment terms you have in place. Take a look at your billing procedures to see how long it usually takes clients to pay.
Step 3: Reduce operating costs wherever you can
Make a list of all your operating costs and weigh the risks and rewards of each expense and how eliminating or reducing each one will affect your business.
Step 4: Run a promotion to bring in new sales
To help get your business out of a slump in cash flow, increase it by holding a promotion. Advertise the sale to your leads and clients in an email and on your social channels.
Step 5: Meet with a lender or investor if cash flow is still low
Sometimes, an increase in sales alone cannot resolve a negative cash flow. You might need to pursue investments or financing. A great place to start is the Small Business Administration. SBA loan programs help small businesses get bank loans by guaranteeing a large part of the loan.
Many small business owners have gone through financial struggles and that's OK. The important thing is to learn from them and move forward. To help you avoid financial struggles with your business, here are 5 of the most common financial mistakes small business owners make.
5 common financial mistakes
1. Making large and unnecessary purchases
Small business owners may be tempted to purchase the latest technology, a comfy office space, or hire only the most credentialed employees—all of which cost a lot of money. Resist the temptation to use funding from a business loan or financial backing to make personal or unnecessary business purchases. Instead, choose to only spend money on things that are absolutely critical for your business.
2. Neglecting business insurance
Having the right business insurance eliminates financial risk from unforeseen events. Unfortunately, many small business owners make the mistake of canceling their coverage before having a new policy in place, or not choosing the policies that best fit their business' needs.
3. Mixing business and personal banking accounts
Failing to separate business and personal expenses could lead to business cash flow issues and monetary complications pertaining to balancing accounts, measuring profits, filing taxes and setting clear financial goals. Never use personal accounts or funds for business transactions, and vice versa.
4. Not having an emergency fund
Every business owner will encounter expenses they didn't anticipate—regardless of how much you plan. Business owners should always save up for at least 3 months worth of expenses as an emergency fund.
5. Not planning for tax obligations
As a business, you will have different state and federal tax obligations businesses need to pay and vary depending on the size of the business, where it's located, and the type of business. A good rule of thumb is to make estimated quarterly payments to the IRS to avoid a huge tax bill at the end of the fiscal year.