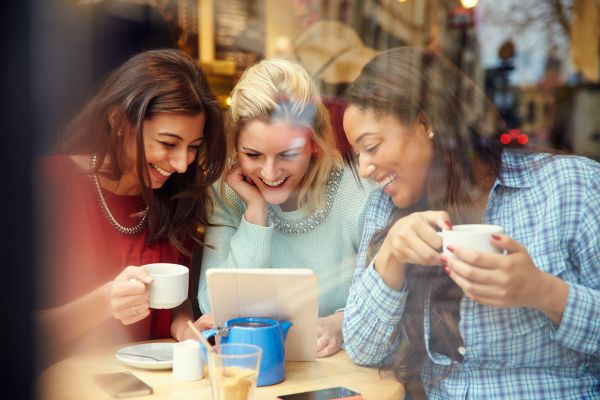 Here are a few best practices on doing lead generation with video:
1. Where to put your video on the page
You may have heard the phrase above the fold. It's an old newspaper term indicating the content that went on the top half of the newspaper versus the bottom half of the newspaper. The placement in the newspaper had a lot of impact on how much that article was read, or how important it came across. Also, how much traction that newspaper piece got.
In the world of websites, it's often asked, "Does it really matter whether the content is on the first part of a web page, or do people scroll down and find your content?"Let's look at some data to figure this out. Out of 200,000 people with Wistia accounts, we took a look at 80,000 different pages that had Wistia-hosted videos on them. Here's what we found.
We looked at these different zones on a webpage, each of which is 250 pixels in height.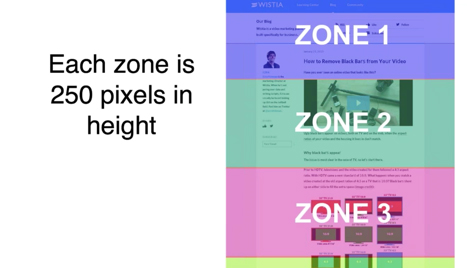 Then we looked at the play rate on a video, and broke it down by zone. The reason this is important is because if you want people to actually give you their email address in the video, just as you saw with Santa Barbara Chicken Ranch, you need to know when and where to ask for that email address.
We found that for zones one, two, even three, the play rate was still quite high. After that, there's a significant drop-off.
This indicates that it's vital to put your videos high on the page. That's how you're going to get your message across and convey a more human side of your business to the most people. Ultimately, that's how you're going to get people to give you that coveted email address, thanks to the video content that they're seeing.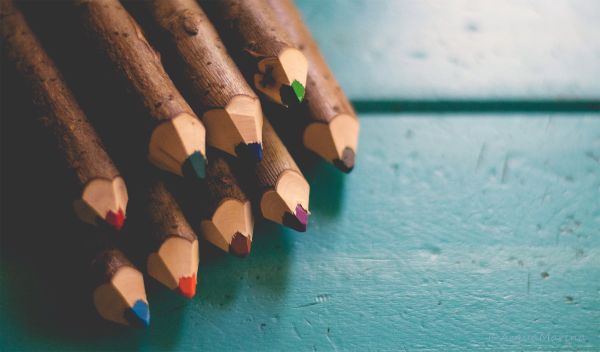 2. The impact of the video player thumbnail and color
The second tip that we have to help you be as successful as possible is about the player itself. For those of you who aren't familiar with the term thumbnail, it refers to the thumbnail image that is displayed before somebody clicks play on the video. When you're using other video services, oftentimes the thumbnail image is chosen for you. You don't necessarily have control over the thumbnail image, which is a huge bummer because when you actually custom control and custom create the thumbnail image you can bump up your play rate by as much as 35 percent.
The next thing that is similarly easy to accomplish, but gives you a really big return is changing the player color for things like the play button and volume controls. We've found that people who change the player color—oftentimes choosing a player color that aligns with their brand identity or their logo— end up seeing a 19 percent increase in play rate.
Some other ideas on when you could change your player colors would be during Valentine's Day, you can have it red. During October, it could be orange. During breast cancer month, you can have it pink. During the Super Bowl, you can put the colors of your favorite team. It's so easy to do, and it just takes a second. People like that because it makes you a human, it makes you real, and it makes you fun. Everyone likes to smile.
3. Using video for capturing email addresses
Wistia is a firm believer in asking for an email address over your compelling video content—what is commonly called gating your content.
Below is an example using the Turnstile feature in Wistia.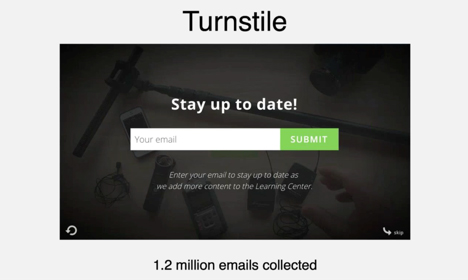 Turnstile is very flexible. You can edit the copy that appears above and below the submission form. You can allow people to skip past the email sign up or not. And most important, you can change where in the video that turnstile appears.
As we were looking at the Santa Barbara Chicken Ranch, they had the turnstile right in the very front. They don't want you to even look at that video until you've given them an email address. This aligns with their goal, which is to collect email addresses. The choice depends on your strategy—whether you're trying to optimize the number of people who watch that video or trying to optimize for lead generation.
Ultimately, your strategy depends on your goals. However, let's take a look at some data again to give you some insight into what works for others.Wistia looked at more than 1 million email addresses that were collected across both their and their client's sites to see what the conversion rate was based on where the turnstile was in the video.
Here's what they found.
If you ask for the email address at the end of the video, there is a conversion rate of 3.4 percent
If you ask for the email address at the start of the video, along the lines of what Santa Barbara Chicken Ranch does, there is a 16 percent conversion rate
If you put it in the middle, there is a 24 percent conversion rate
Our conclusion from the data is that it's important to give people a teaser. You're letting them see a little bit about the content you're about to share to let them see why there's value in it.
The cool thing about this is that if you're really strategic about where you put the turnstile, you can take advantage of things like cliffhanger moments. Wait until you're about to share a really juicy piece of data or some outcome of a story, and then trigger the turnstile right there. Watch your conversion rate soar.