According to a study conducted by Global Workplace Analytics, nearly half of the US workforce hold jobs that allow them to work remotely at least part of the time. In its 2018 Future Workforce Report, Upwork surveyed 1,000 hiring managers, 38 percent of whom expect their full-time employees to be predominantly remote in the next decade. Clearly, by these trends alone, there's a discernable rise of remote workers across various industries.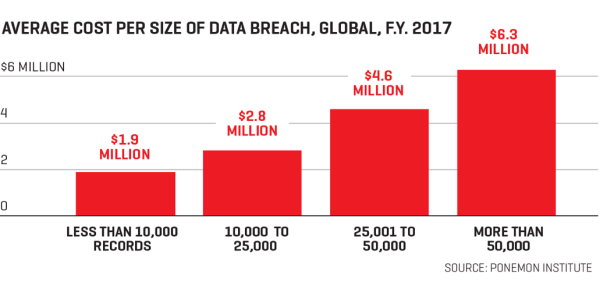 Image credit: Ponemon Institute
Remote work is now viewed as a beneficial proposition for both businesses and employees. It's also changing the way employers hire new talent and manage their employees in many ways. As a result, businesses are making their operations stronger and more diverse.
However, while attracting top talent through remote work is revolutionizing the modern landscape of employment, it's also leaving businesses' highly sensitive data vulnerable to hackers.
According to a survey conducted by Cisco and market research firm, InsightExpress, 46 percent of employees admitted to transferring files between work and personal computers when working remotely.
Because remote employees are not physically on site when they conduct their work, they can pose unique security challenges for the company(ies) they work for, especially if they connect to public Wi-Fi when conducting business. Thus, to mitigate cyber security risks, businesses need to incorporate profound strategies and measures to ensure the safety of company data.
Here are some tips to maintain security when employees work remotely:
1. Monitor your remote employees' company-issued devices
Monitoring your remote employees' devices—issued by your business, not their personal devices—can help boost productivity by ensuring they only use the device for work-related activity, and can ensure the security of your company's important information. There's a plethora of employee-monitoring software to choose from, and almost all are cloud-based.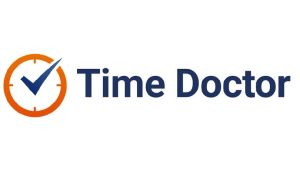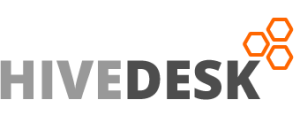 For example, TimeCamp and Time Doctor keep track of remote employees' hours, and what projects they are working on and when. Another good option is HiveDesk, which gives you a glimpse into which applications your remote workers are using, and how much time they are actually spending on different projects.
By using employee-monitoring tools, you'll receive better insights about where your employees are spending their time so you can track whether they're exposing your business to security threats and ensure they're adhering to your company-wide security protocols.
2. Remote employee security
One of the biggest security threats small businesses face is identity theft. According to the annual Fraudster report by the UK's Credit Industry Fraud Avoidance Scheme (CIFAS), a whopping 791 million identities were stolen in the U.S. in 2016.
One of the most effective ways to ensure the safety of your remote employees' data is to implement strong security protocols across your company. These should include documentation of your company's security policy, periodic trainings, workshops, or meetings with your employees on the importance of keeping their information and your business's information as private and secure as possible, and some way of confirming they understand and acknowledge your protocols (i.e. a signed document, etc.)
Your policy will most likely need to cater to different departments that have different responsibilities. You might also consider including case studies and simulations on how to spot email phishing or other similar security threats, especially for employees that do a lot of external emailing. It should also require that your employees use strong passwords that are different across every platform, plus update any anti-virus and anti-malware solutions their devices may have.
3. Set up a secure server to encrypt and decrypt communication
Using emails is probably the most common way of communicating critical information with your remote workers. Therefore, you should be using encryption software to safeguard important files.
There are several methods to do this. Certain types of software process files and folders, thereby creating inaccessible encrypted versions of each. You can also use a virtual disk drive that, when locked, can make your files ultra-secure and impenetrable. When unlocked, it will act like another system drive used for communication. Another way of maintaining secure communication is to use Perfect Forward Secrecy (PFS). PFS is a feature of specific key agreement protocols that ensure your session keys will not be compromised even if the private key of the server is compromised.
4. Train and educate your employees
Employee training is an important aspect of recognizing and addressing system vulnerabilities. As mentioned, there are many threats to business operations due to email communications, internal platforms, and external websites, so it's important to train your employees to be on alert for suspicious activity on their digital devices.
Even if your remote employees have revealed or dispersed sensitive information, make sure they are comfortable reporting it immediately. Training your employees shouldn't be a dull exercise in compliance. Consider turning the trainings into a friendly competition between your employees by encouraging them to conduct ongoing research on current hacking trends. Offer an incentive for those who find the most (or the most impactful for your business) trends.
If you make your trainings fun, employees will want to participate in keeping your company data secure.
5. Use a VPN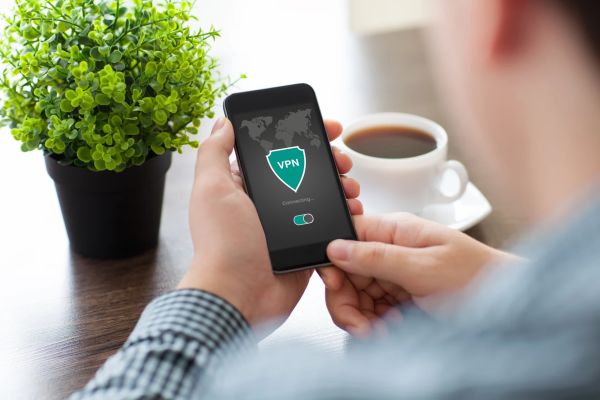 One of the best practices you can implement when it comes to securing your remote workforce is to use a VPN (virtual private network). Business VPNs can effectively safeguard the information your remote employees send and receive online while protecting their internet connections from unauthorized intrusions. A VPN lets you increase the security of their web session, transmitted data, financial transactions, and personal information, no matter where they are.
VPNs tap a variety of dedicated connections using encryption protocols to create virtual peer-to-peer connections. If a cybercriminal is trying to access data, encryption ensures complete data safety. If you decide to go with a VPN, be sure the one you choose is from a reputable third party, which doesn't keep a log of your business's activity.
Final Words
Due to its obvious advantages and flexibility, remote employment is sure explode in the coming years. But businesses should be aware of the security issues that can come with deploying a remote workforce. They must also focus on making remote work safe and secure for both their employees and the business itself. Be sure to abide by the tips above to keep your business as safe as possible.
Smith Willas is a freelance writer, blogger, and digital media journalist. He has a management degree in Supply Chain & Operations Management and Marketing and boasts a wide-ranging background in digital media. You can follow him on Twitter.